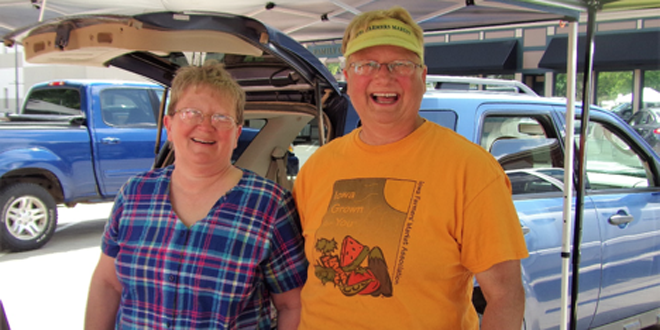 Grinnells's Farmers Market Signals a Sweet and Savory Summer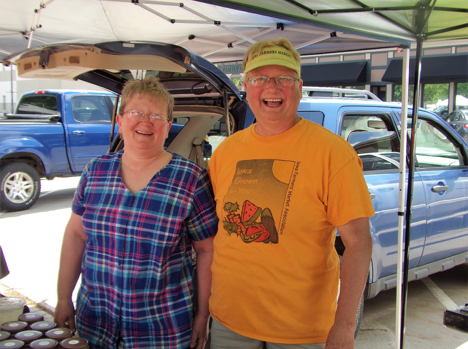 By Michael McAllister
The month of May is all the merrier now that Grinnell's Farmers Market has blossomed at Fourth Avenue and Broad Street.  Thursday, May 11, was opening day.
Friendly faces, garden-fresh produce, home-baked goodies, and a few surprises (corn cob sachets, for example)—these are just a few of the delicacies and delights offered to the public by dedicated growers and purveyors.
This year's market, as in previous years, runs from 3:00 p.m. to 6:00 p.m. on Thursday afternoons and from 10:00 a.m. to noon on Saturdays.
According to the Chamber of Commerce website, 26 vendors have applied for Thursday spots, and 6 vendors are on tap for Saturdays.
On opening day, 11 enterprises operated on the west side of Central Park and 5 on the north side.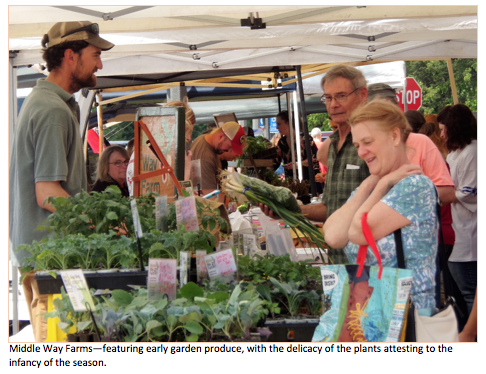 Middle Way Farms—featuring early garden produce, with the delicacy of the plants attesting to the infancy of the season.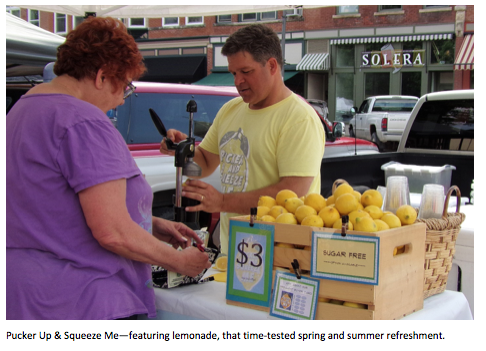 Pucker Up & Squeeze Me—featuring lemonade, that time-tested spring and summer refreshment.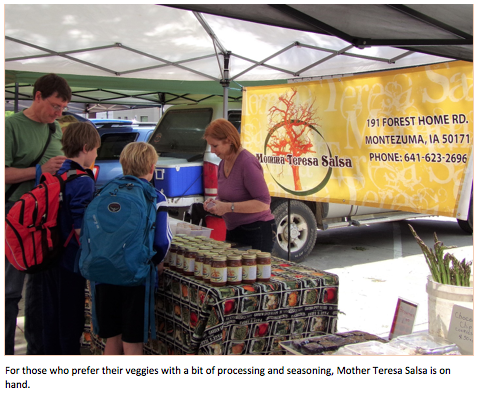 For those who prefer their veggies with a bit of processing and seasoning, Mother Teresa Salsa is on hand.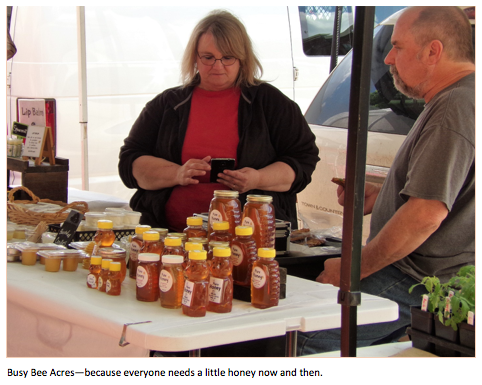 Busy Bee Acres—because everyone needs a little honey now and then.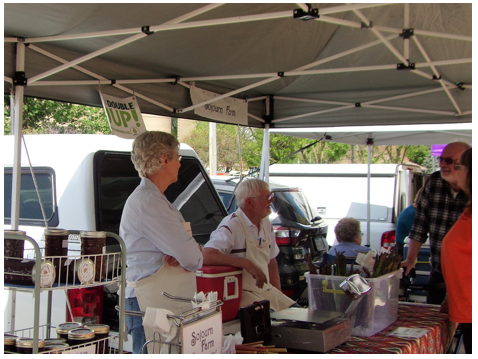 Sojourn farms, featuring produce, jams, jellies, and baked goods—one of many vendors participating in in the Double Up Food Bucks program.  Information about this feature is available through Grinnell's Chamber of Commerce and at the market.
The above pictures are like appetizers, for several other vendors offer several other products and will continue to do so throughout the season.
Our Grinnell will check back to the Farmers Market from time to time.  Meanwhile, you can support local vendors, please your palate, and find a surprise or two at the northwest corner of Central Park Thursday afternoons and Saturday mornings now through October 14.