Grinnell News
Grinnell's Taylor Named to D3Hoops.com All-Midwest Region Team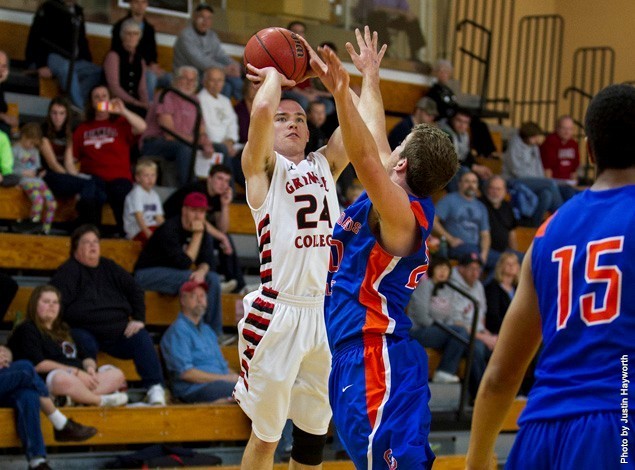 GRINNELL, Iowa – Grinnell College's Jack Taylor '15 has earned another honor, this time being named to the D3hoops.com All-Midwest Region Men's Basketball Team.
Taylor, also an All-Midwest Conference selection, was named to the All-Region third team.
Taylor, a 5-10, 165-pound guard from Black River Falls, Wis. (Black River Falls), had the top scoring performance in the nation this year with a 109-point game in November.
He now has the top two scoring performances in D-III history after scoring an NCAA-record 138 points in a game last season.
This season he led the nation in points per game with 28.8 and 3-pointers per game with 5.38. He also ranked seventh in the nation in free throws made with 177 and was in the top 10 in the MWC in steals (1.3 per game), assists (3.0 per game) and assist-turnover ratio (1.1).
Taylor reached the 1,000-point milestone for his career this season.