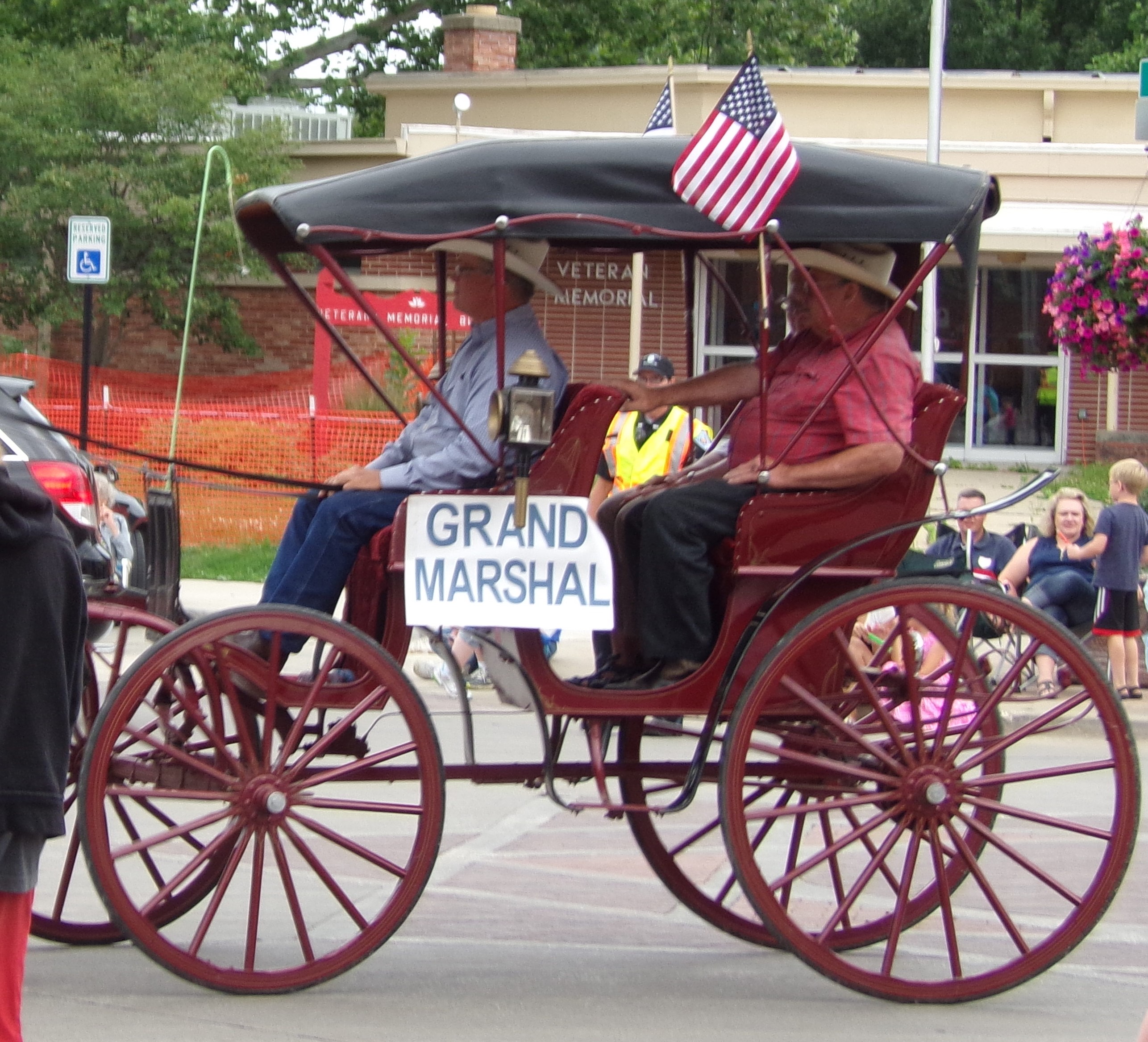 by Michael McAllister, Our Grinnell contributing reporter
Grinnell's Fourth on the Fifth
A recap of city events marking Grinnell's birthday party for America
Cooler-than-usual temperatures, clouds and a sprinkle of early-morning rain greeted Grinnellians as they set about celebrating America's 240th birthday with parades, contests, hot dogs, fishing, swimming and of course fireworks.
Clouds persisted until evening, but temperatures remained in the 70s—comfortable parade-and firework-watching weather.  And Grinnell gave its people much to appreciate.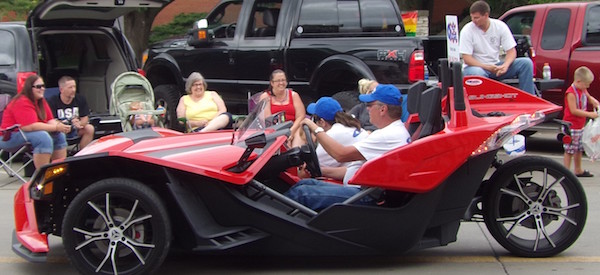 July 4th was actually the culmination of a weekend of unique events that began on Saturday and included an all-school reunion, a talent show and a street dance.
Saturday evening, Main Street from 4th to 5th avenue throbbed with children's activities, tests of skill and two bands—Mojo Machine and Whiplash–calling all street dancers and sidewalk listeners.  Attesting to the power of music, even toddlers did their best to dance.
Two neighborhood parades on the morning of the 4th signaled the start of the holiday proper and featured decorated bicycles, golf carts, ATVs and tractors.  Fire trucks and emergency vehicles led the processions.

The earlier of the neighborhood parades maintained a 52-year tradition in northeast Grinnell while the second parade gave attention to the area of the golf course.
MAIN PARADE
The impressive all-city parade kicked off at 5:00 p.m.  Led by police and emergency vehicles, presided over by Grand Marshal Howard McDonough, the nearly hour-long procession afforded hundreds of observers reminders of tradition and progress.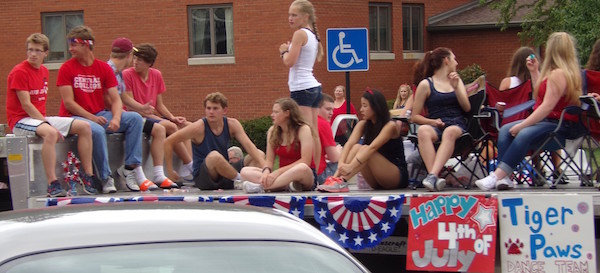 Tradition was represented by entries from service organizations such as the Lions, Rotary, Elks, and the American Legion.  The Veterans' Commission reminded viewers that "All gave some.  Some gave all."
Progress came in the form of dozens of commercial entries representing construction, transportation and agriculture.  The degree to which farming has changed was dramatically illustrated as today's massive tractors dwarfed the restored John Deere 60s of yesterday.  In addition, demonstrations of martial arts, tumbling, cheerleading and music from Grinnell's Community Band represented the activities that help maintain a forward-thinking community.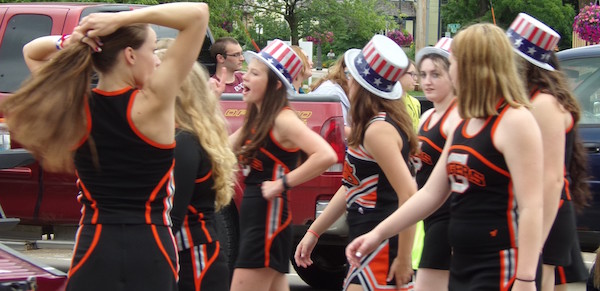 As the horses signaled the end of the parade, it was clear that the behind-the-scenes efforts of those responsible for the parade and its entries has been worthwhile.
FIREWORKS
At dusk, Ahrens Park hosted the city's fireworks display with its moving explosions of color in the sky and the accompanying pops, sizzles and bangs that are the soundtrack for the 4th of July.  In short, it was an awe-inspiring experience.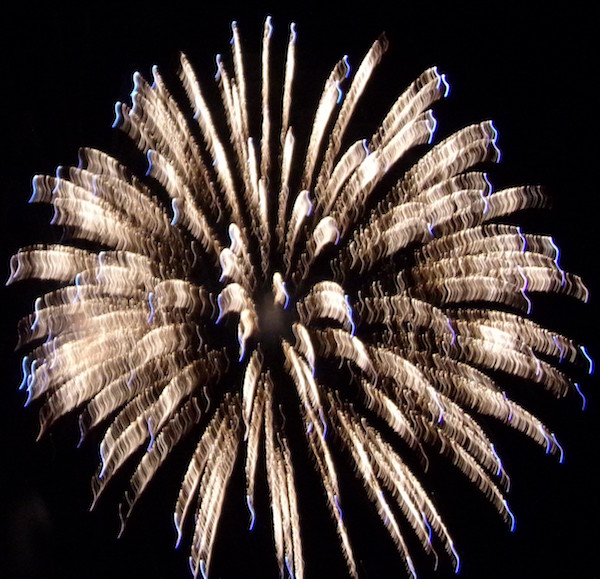 Perhaps the best assessment of Grinnell's July 4th weekend was spotted on a young girl's t-shirt:  "Fireworks, Fun, Food, Friends."
Thank you, Grinnell!