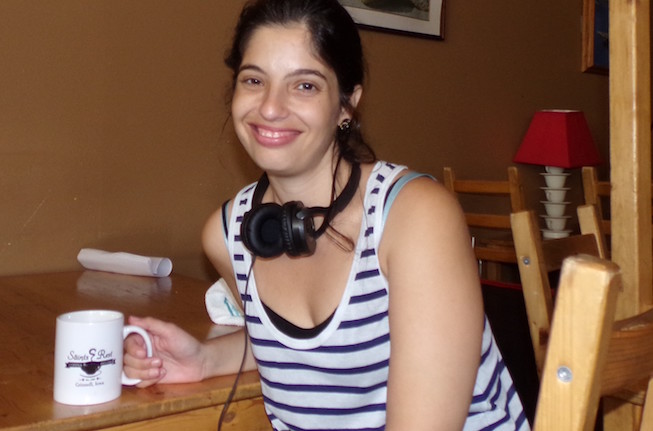 By: Michael McAllister, freelance contributor to OurGrinnell.com
Grinnell—"You Oughta Be In Pictures"
Making a movie is a kind of alchemy.  People assemble various elements and strive for magic.
It's not a magic borne of mystery, however, but a magic ground out by artists and technicians in full expression, working together and separately, twisting knobs, looking through lenses, lugging equipment, sweating occasionally, dodging traffic, drinking coffee, consulting scripts, grabbing a sandwich, working twelve-hour days (or nights), moving traffic cones, and striving for that undefinable chemistry.  It's a magic hard to achieve, yet it's a magic continually sought since Eadweard Muybridge, circa 1878, first made pictures move.
We have all experienced those moments of cinematic magic when what happens on the screen moves us to tears, to laughter, to humility or to hope.
And it's a magic being made now in Grinnell.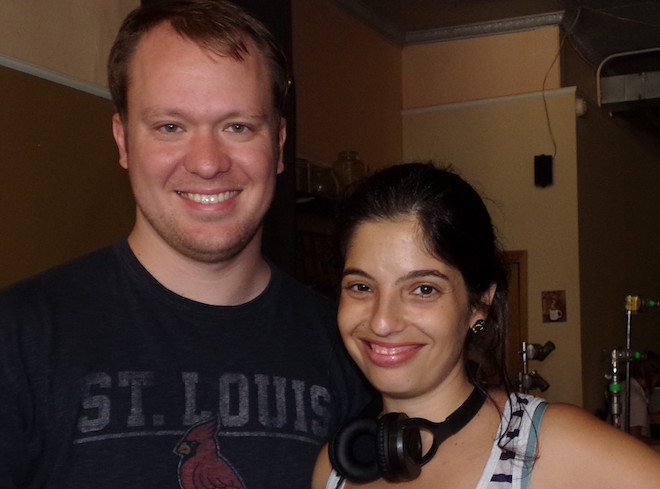 This month, moviemakers are in town to work on Saints Rest, an independent film production some three years in the making that originated in the minds of cowriters Noga Ashkenazi and Tyson Stock as they visited one day in a coffee shop in Illinois.  The film, a musical, concerns two sisters—ten years apart in age and not particularly close—who build a relationship one summer in Grinnell.  One of the sisters lives in Grinnell and manages the coffee shop, Saints Rest, that her mother, now deceased, founded.  The second sister is in Grinnell temporarily, biding her time as she prepares for a singing career in New York City.
It is a film, according to Ashkenazi, "about healing and forgiveness, and about the meaning of 'Home.'"
The story behind the film can be traced to the good times Ashkenazi experienced when she was a student at Grinnell College.  She graduated as valedictorian with the class of '09.  Grinnell, with its welcoming atmosphere, its conviviality, its uniqueness and its friendly residents made an impression on her that persisted, and the city itself is very much a character in the movie.  In fact, Ashkenazi has described Grinnell as a "beloved, Midwestern town" and the movie as a "love song to Grinnell."
Ashkenazi presents an impressive resume.  Her documentary The Grey Area merited distinction as Best Documentary by judges at the Julien Dubuque Festival of 2013.  Cited by Brandon Harris of Filmmaker Magazine as "the biggest find" of the festival, the film deals with women prison inmates, issues of feminism, and a Grinnell College outreach program that seeks to add meaning to the lives of those incarcerated.
Perhaps the shift to the warmth of Grinnell was a welcome change of atmosphere.
Once the film proposal was conceived, Ashkenazi reached out to various entities.  Eventually, with a script, songs, location and financial support in place, her concept came to the attention of a film enthusiast at New York University named Devin Landin.  Thus a producer was secured.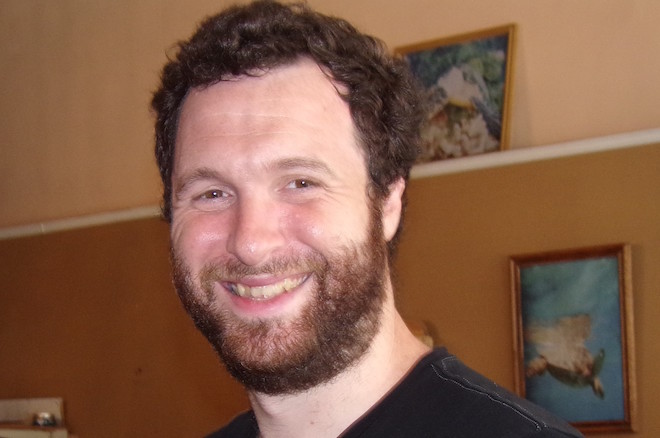 Like Ashkenazi, Landin comes with significant credits.  Committing himself while in ninth grade to a career in theater, Landin has established bona fides in most aspects of moviemaking.  He was an actor for ten years, but when his career seemed stalled he took up other duties.  The Internet Movie Database (IMDb) credits him not only as an actor but also as a writer, director, producer (15 credits) and digital image technician among other designations.
Landin cites Stanley Kubrick's Dr. Strangelove and the comedy-drama sensibility of the Coen brothers as influences, but he adds good naturedly that the movie he has probably watched most often is Wayne's World.
Asked about the future of film on the big screen, Landin is optimistic.  "Teenagers will always need a place to make out," he laughs.  But, more seriously, he feels that the sheer presence of the big screen—the sheer there-ness of the movie—is powerful enough to keep theaters popping popcorn for a good many years to come.  Maybe some twenty-theater complexes will have to scale back, he envisions, because the days of once-a-week movie going by almost every American are gone, but then again those days have been gone for decades.
Still, he feels, there remains a need for the magic of the moving picture on the big screen.
Landin heads up the 26-plus film crew and stresses the collaborative nature of film.  People sometimes wonder, he notes, why the credits that follow a film are so long.  "It's because it takes that many people."
He is quick to thank Grinnell for its welcome to the moviemakers.  He often works in L. A. or New York City where charges of $2000 might be levied for a simple location shot.  Here, on the other hand, Grinnell College has provided lodging, residents have offered amenities such as lending vehicles for the film crew's use, and extras in film are providing services with no pay.
Saints Rest continues filming through most of July.  It will be screened at the Sundance Film Festival and other independent venues and is expected to become available to wider audiences in 2017.