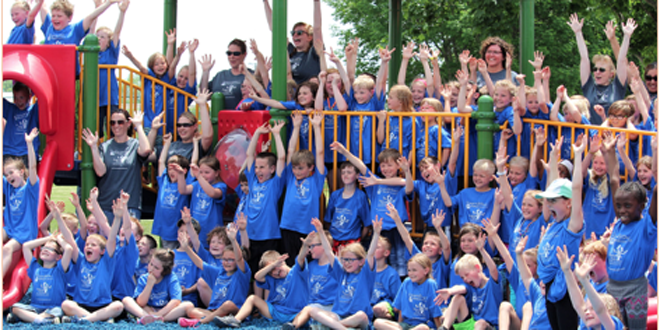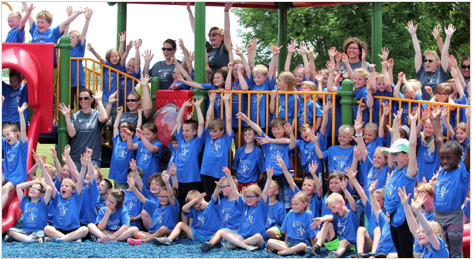 By Michael McAllister
In a brief but enthusiastic and altogether delightful presentation, the new playground equipment at Ahrens Park achieved official dedication Friday afternoon by those most served by it—the children of Grinnell, represented by all the second graders in the city.
Such an event is never without its grown-ups, and of course adults were instrumental in the fund drive that helped secure the equipment, and of course adults were essential as volunteers during equipment assembly, but the second graders were the show stealers Friday afternoon, and it is doubtful that any grown-up would have wished for anything different.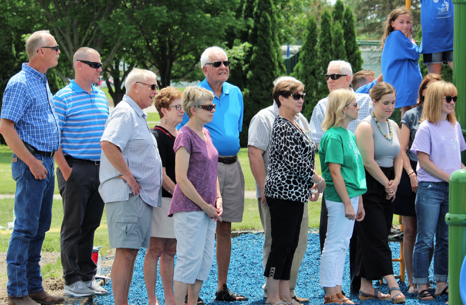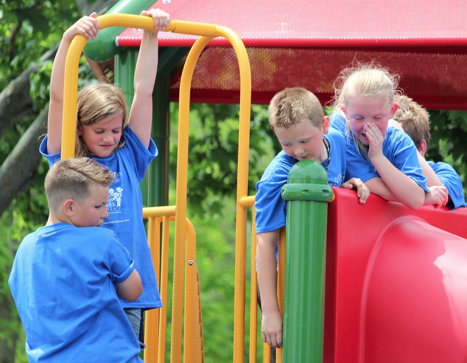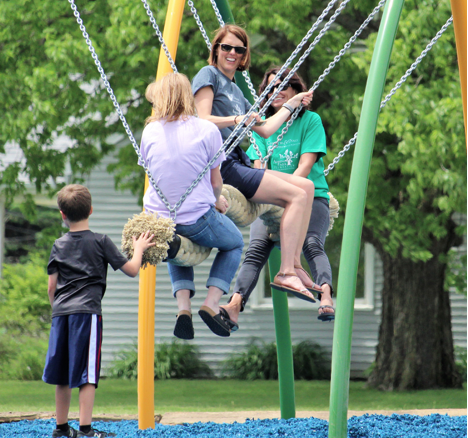 And then there were those grown-ups uninhibited enough to be children again, if only briefly.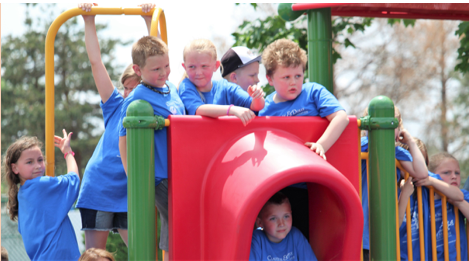 Our Grinnell is grateful to Emmett Otto for helping us make sure we had a full photo of the t-shirts.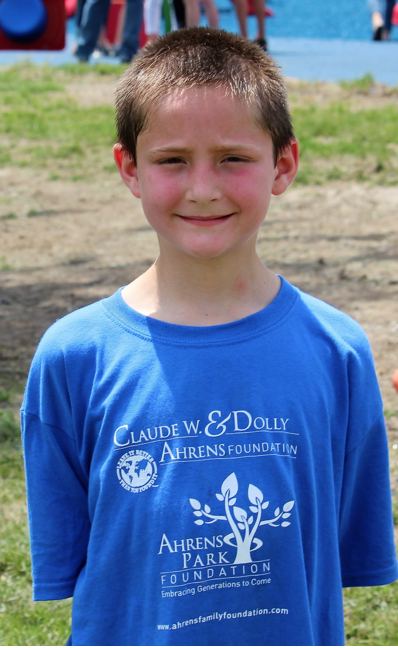 "Leave it better than you found it."  That is the motto of and the philosophy behind the Claude W. and Dolly Ahrens Foundation.  The equipment showcased today represents that philosophy as well as the dedication and community spirit of Grinnell.