Grinnell News
Grinnell Schools Hosts Public Forum for April 7th Bond Referendum
Grinnell Schools Hosts Public Forum for April 7th Bond Referendum
A public forum was held March 24th in the Voertman Theater to inform citizens living in the Grinnell-Newburg School district about the upcoming school bond referendum.
The proposed bond referendum is to build a new preschool through 5th grade elementary school at the current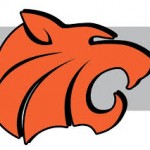 middle school site on East St., and to remodel and add on to the Iowa Telecom building on 11th Ave. to create a 6th through 8th grade middle school.
This public forum focused on creating an informed and knowledgeable electorate and included presentations and a question and answer session, with information provided by teachers, administrators, architects, and engineers.
Much of the presentation portion included information about 21st century students and how the new buildings could change how students learn in Grinnell's schools. Chris Coffman, principal at Bailey Park, stated that the proposed building plan would allow the district to save money on resources that could be shared if all sections of a grade level were in the same building, while allowing more flexible scheduling, especially in areas considered "specials" that currently share teachers, like talented and gifted, art, PE, and the library. Jeff Kirby, principal at Davis, went on to explain that if a whole grade level could have students in those "specials" at one time, something that is currently not possible with teachers and students in separate buildings, then the classroom teachers would have more time to collaborate and increase 21st century teaching methods and learning opportunities. At the middle school, more space would allow students to work in collaborative groups and have room to do projects, something that currently requires many students to work in the hallway due to space constraints.
Principals from all buildings touched on the fact that fewer buildings, and a middle school with a closer proximity to the high school, could also lend more focus to students' needs, regardless of grade level. For example, if a student needed to learn a concept at a lower level in the elementary school, he/she would have more opportunities to do so with all elementary grades in one building. Or, if a student at the middle school needed to take courses at the high school level, he/she could be there with a short walk instead of the cross-town bus or van ride students currently have to take.
Over 50 questions from the public were answered during the Q and A portion, with a moderator reading questions written on note cards. Questions regarding physical spaces and the building project were answered by FEH Associates architects and superintendent Todd Abrahamson, while those regarding programming and teaching were answered by building administrators and teachers.
Several questions revolved around possibilities of renovating current buildings. FEH and Abrahamson noted that the most cost effective solution for the district is the proposed plan of two new buildings, as adding square feet and reconfiguring current buildings would cost nearly the same as the new construction, but would still leave the district operating at a deficit due to utility costs and the inability to share resources. Abrahamson said if current building configuration is kept, even with upgrades, "Staff reductions will be made. We can't sustain our current number of buildings because of operating expenses. The district has been working on this for 8-10 years, and something has to change; action needs to be taken. If not, it will impact students and staff."
Abrahamson also noted that the sale of schools that will become vacant if the bond passes lawfully cannot be announced until a bidding process has occurred. However, Grinnell College has expressed interest in buying Fairview for faculty housing, and Hubbell Reality is interested in using historic building tax credits to turn Davis into multi-family housing. The playgrounds and green spaces on those properties would become the property of those who buy them, though specific requests could possibly be added into the purchase agreements for the properties.
Questions and answers focused on programming included a variety of topics, including the facts that 5th grade will still have a band program, savings from the new buildings would be put back into student programming and classrooms, middle school students will have access to athletic fields at the high school, on the green spaces at the proposed middle school site, and, if needed, at the current middle school site.
Other programming questions centered around why the buildings matter so much to how students are educated. Teachers noted again that the space and structure of the current schools limits their teaching. Some teachers have gotten rid of their own desks and work spaces to allow flexible grouping spaces for students, while others find themselves "shoved in corners or working in the hallways" because there is not enough room. Grade levels exist in different buildings and in different sections of a building, limiting teacher and student collaboration, causing some teachers to only collaborate on professional development days or outside their contract hours after school.
Lori Elliot, who has taught 4th grade in Grinnell for 28 years, stated that she, "Did not want to get away from the neighborhood school model many years ago when 3rd and 4th grade students were moved to Davis, but it turned out to the be the best professional move for her teaching because she was able to team and collaborate with all 4th grade teachers in the district." She went on to say, "Losing our current schools in various neighborhoods is nothing compared to being able to have preschool through 5th grade in one building," as opportunities to add cross-grade curriculum, like buddy programs between 5th and 1st graders, would be able to be added back in, while allowing all teachers who teach the same grade level to be under one roof and be able to collaborate and share resources.
Questions and answers from this public forum and the first public forum can be found in the FAQ section at www.grinnelltigerbond.org.