Grinnell News
Grinnell Police Report Uptick in Residential & Vehicle Burglaries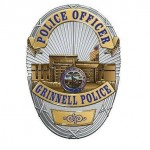 Grinnell Police are investigating an upswing in recent days of car burglaries and now just today a burglary of an occupied residence is being investigated as well. The car burglaries have occurred in various parts of our city; however, there appears to be a more concentration of these burglaries in the east central part of the city. Grinnell Police are continuing to follow up on leads and evidence identified at these burglaries. Grinnell Police would like to remind citizens of some basic measures you can take to protect yourself from these burglaries:
Make sure to lock your vehicle doors and have all the windows rolled up;
Remove all valuables such as your card holder wallet, purses, electronics, cell phones, money, credit cards and so forth from inside of your vehicle;
Try to park your vehicle at night in a lighted area such as under a street light; If possible, park your vehicle inside of a garage;
Lock all exterior doors and windows leading into your residence;
If you have an unattached garage, make sure to lock all exterior doors and ensure windows are secured;
Watch out for one another: Be cognizant of your surroundings and watch over your neighbors' property as well;
Report suspicious activity to Police by calling 641-236-2670 or if you have an emergency dial 911.
Thank you for your cooperation with these measures.
Police Sergeant Christopher E. Wray
Grinnell Police