Homepage Slider
Grinnell Optimist Club Fly-In/Drive-In Breakfast Features Food, Fun, and a Hot Air Balloon Ride
By Sarah Breemer Pfennigs
Mission: By providing hope and positive vision, Optimists bring out the best in kids. – Optimist International
The Grinnell Optimist Club hosted its annual Fly-In/Drive-In Breakfast at Grinnell Regional Airport September 26. The Club, which is a volunteer organization that focuses on children and community service, hosted approximately 450 hungry Grinnellians Saturday.  A hearty breakfast of scrambled eggs, French toast, sausage and a variety of beverages was enjoyed by those who purchased tickets.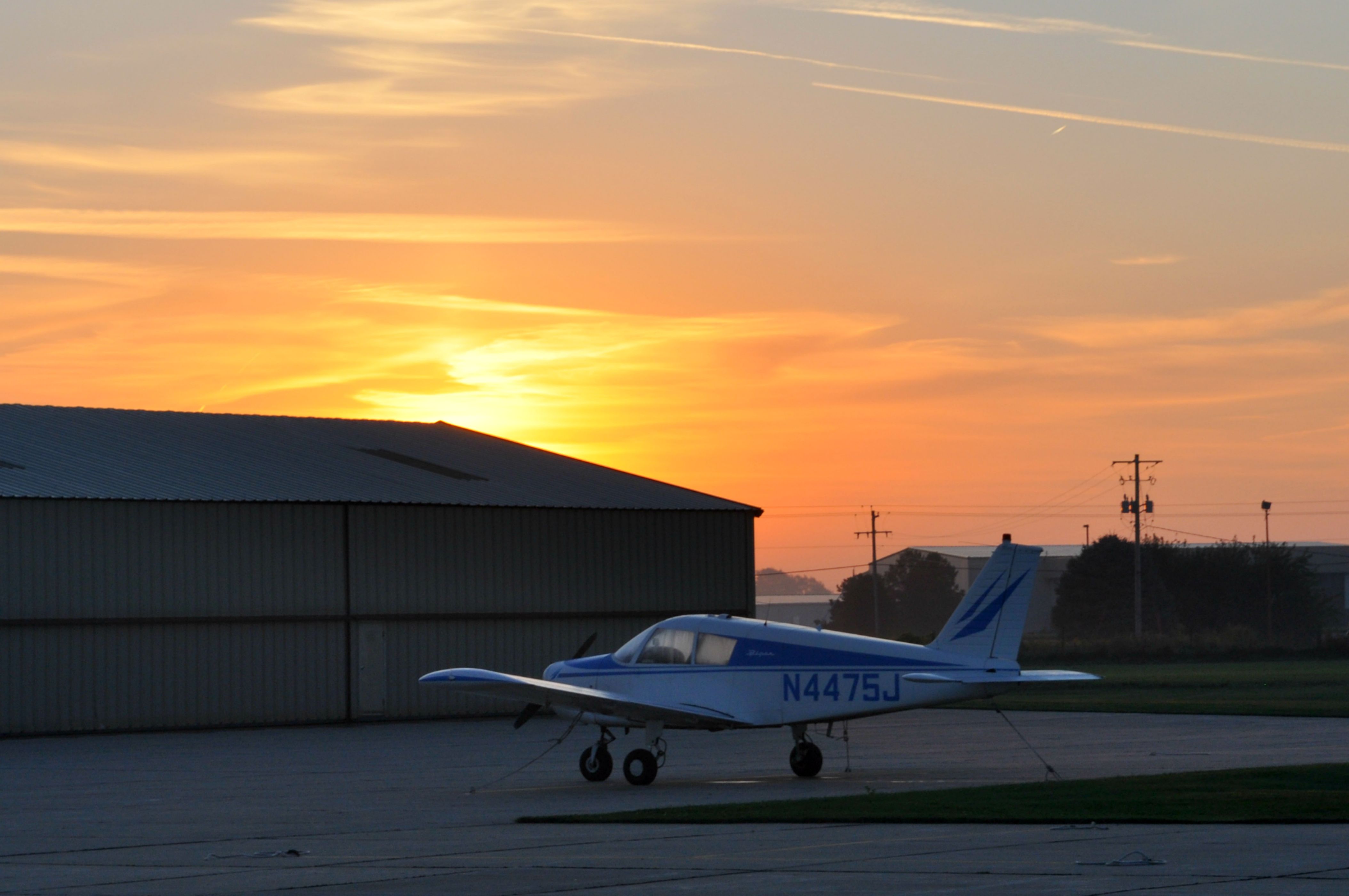 "It has been part of our culture since 2004," said Rich May, the Club's current secretary. "Our club sends out a poster and letter to all the airports and flying clubs in the state and post on several hobby flier websites."
Optimist International is a global organization consisting of more than 2,500 local Clubs made up of volunteers who help build various programs, including scholarship contests, community activities, youth clubs, internet safety, and its well-known Childhood Cancer Campaign. The organization recently met a $1 million commitment to fund an Endowed Research Fellowship at Johns Hopkins, helped by a pledge of $500,000 made to the program in 2011-12.
"Locally our club seeks out children who are being treated at one of the specialty clinics in Des Moines, Iowa City or Rochester, MN," said May. "We then give the family gas cards to help with the expenses of shuttling back and forth."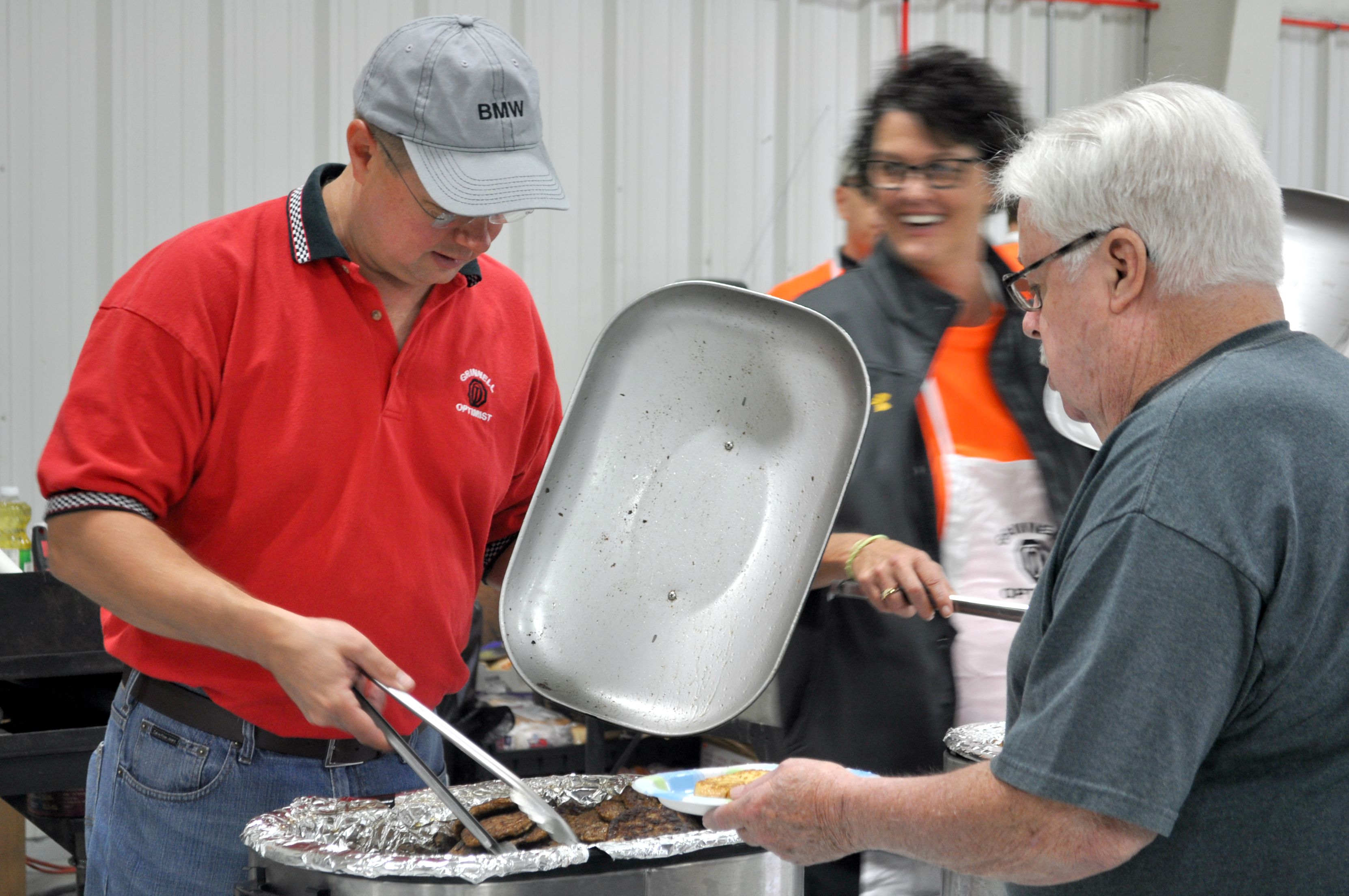 Pilots and classic car enthusiasts were encouraged to make an appearance, and if you looked to the eastern horizon Saturday morning and saw a hot air balloon making its way toward Grinnell Regional Airport, you weren't imagining things. Grinnell Regional Medical Center (GRMC) teamed up with Ron Lowry of Lowry Flying Service and RE/MAX Partners Realty to launch an enormous red, white and blue RE/MAX balloon. A raffle was held to determine who would get to make the journey from east Grinnell to the airport, with proceeds benefitting Moving at the Speed of Life, a GRMC program to fund the renovation of the emergency department of the facility. Stacey Thorson was the lucky winner of the balloon ride, who was accompanied by her mother, Mary Smith of Newton. Matt Karjalahti of RE/MAX spearheaded the event.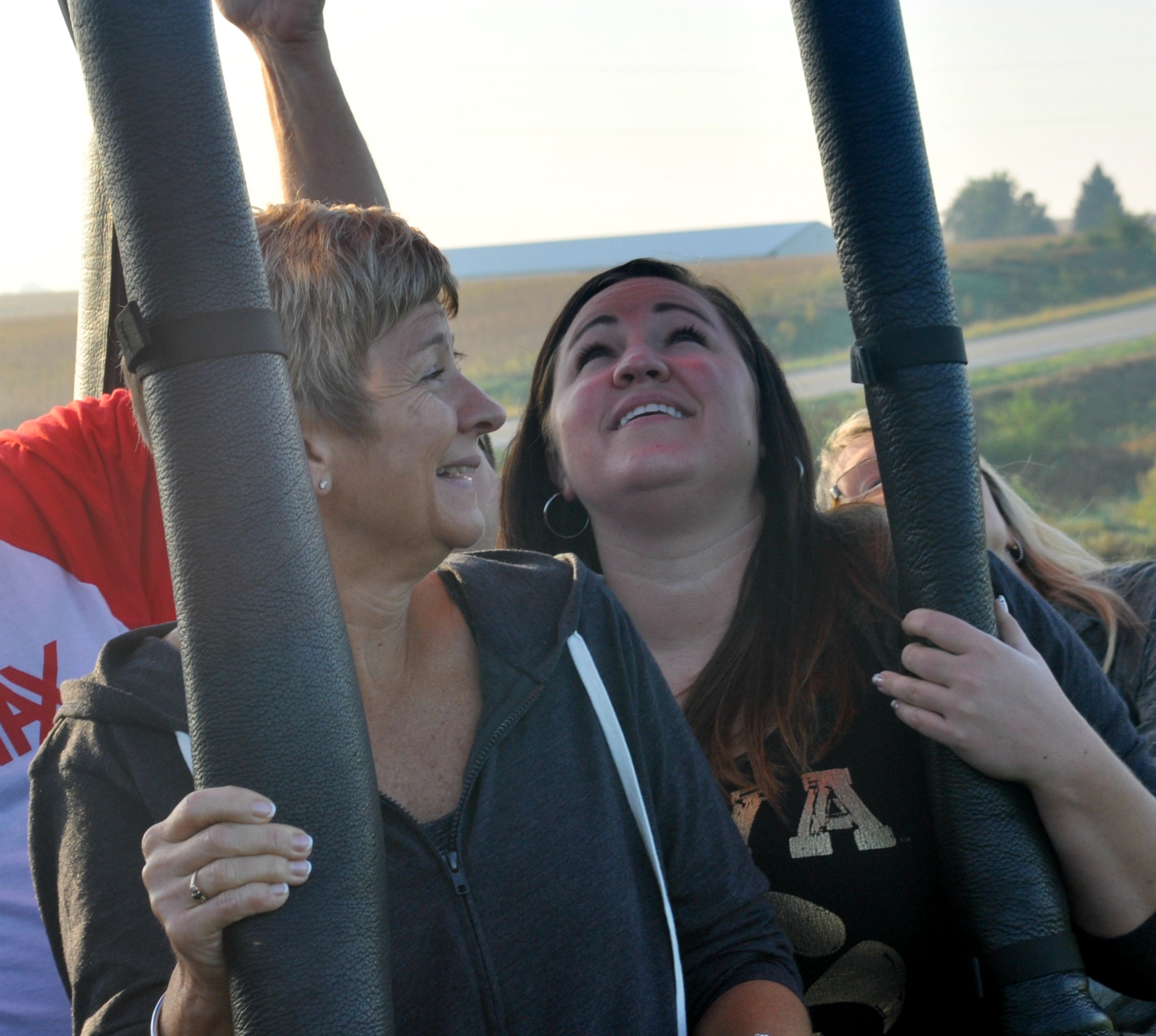 "Since I first arrived in Grinnell in 2004, I have been drawn to its great events," Karjalahti said. "One event that kept coming up when speaking with residents was Balloons Over Grinnell. After opening up RE/MAX Partners Realty with Joyce Halblom in 2013, it seemed like an obvious opportunity to bring their hot air balloon(s) here to see if it was something the community was interested in having once again."
Instrumental in turning the whimsical idea into reality was a solid team of organizers, including Ron Lowry of Lowry Flying Service, Joyce Halblom of RE/MAX Partners Realty, Brandon Vermeer of the Optimist Club, several GRMC employees (Jen Hawkins, Denise Lamphier, Jan Veach, and Kyle Wilcox, plus other RE/MAX associates (Ryan O'Dell, Matt Fenster and Denny Anderson). The balloon took off from Rod Creps's farm and landed on property owned by Brent Renaud.
"It was a complicated undertaking that had some great players who all showed great commitment to the event," Karjalahti enthused. "I am very grateful for all their contributions and thrilled that it was such a successful fundraiser for GRMC and promotional tool for the Optimists. Through this event, we have created some great working partnerships that I'm confident will contribute to a continued collaboration of bringing balloons back to Grinnell once again."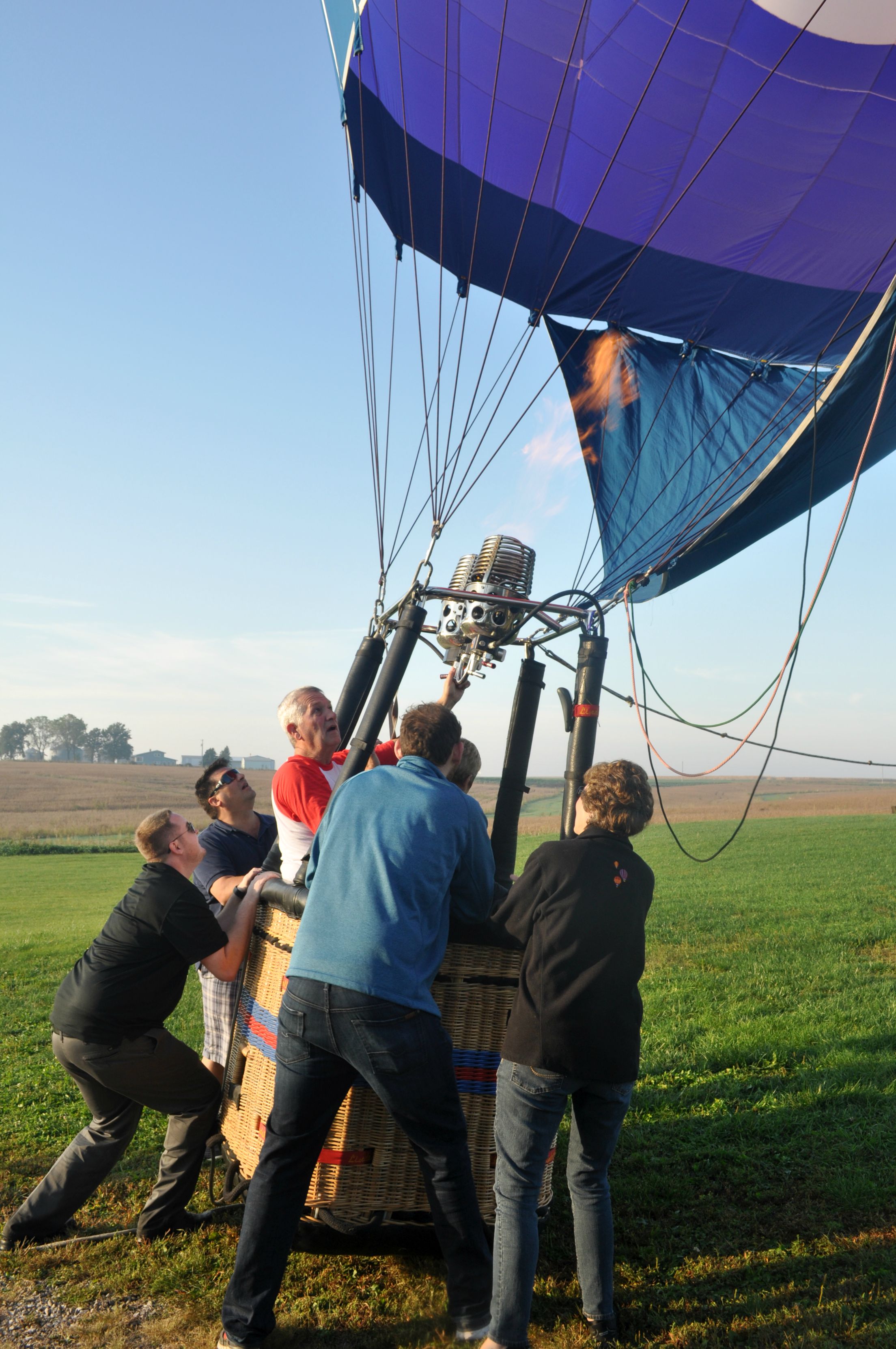 Jen Hawkins, a GRMC graphic designer and special events coordinator, echoed Karjalahti's sentiments.
"GRMC appreciates all the community members who purchased a raffle ticket to fly in the balloon," she said.
www.optimist.org
http://www.grmc.us/donate/moving-at-the-speed-of-life
http://partnersgrinnell.com/