Homepage Slider
Grinnell Mutual Reinsurance Company Receives the Greater Poweshiek County Community Foundation's 2016 Business Partner of the Year Award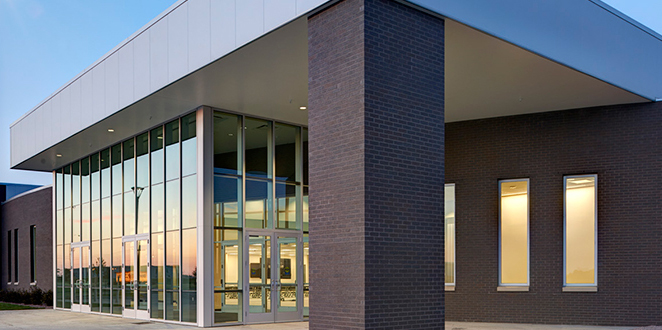 Grinnell Mutual Reinsurance Company Receives the Greater Poweshiek County Community Foundation's 2016 Business Partner of the Year Award
Grinnell Mutual Reinsurance Company was awarded the Greater Poweshiek County Community Foundation's (GPCF) 2016 Business Partner of the Year award at the Seventh Annual Spirit of Giving banquet held Oct. 8 at the Grinnell College Golf Course.
The Business Partner of the Year Award, which is in its second year, honors a business that fosters charitable giving by promoting and encouraging volunteerism and collaboration. The recipient is also chosen based on its creative partnership with a nonprofit or support of nonprofits in the community, as well as its commitment to giving back to Poweshiek County in a significant way.
"Grinnell Mutual has done amazing things for Grinnell and beyond," said Nicole Brua-Behrens, GPCF's program coordinator. "This award highlights what the entity has accomplished and what it will continue to offer our community."
Grinnell Mutual's involvement with philanthropic efforts, including United Way, blood drives, Partners in Education, Toys for Tots, Embrace Iowa: Disaster Relief Fund, Trusted Choice Disaster Relief Fund, Grinnell Regional Medical Center, and many other community projects, helped pave the way for the honor.
"We're very honored by this award," said Larry Jansen, Grinnell Mutual's president and CEO. "Giving back to our beautiful community through being a good corporate citizen is paramount for Grinnell Mutual and always has been. We remain committed to making Grinnell a great place to live and work."
Grinnell Mutual was nominated by a community member.