Homepage Slider
Grinnell Mutual Grows Beards, Gets Wet for GRMC's Community Care Clinic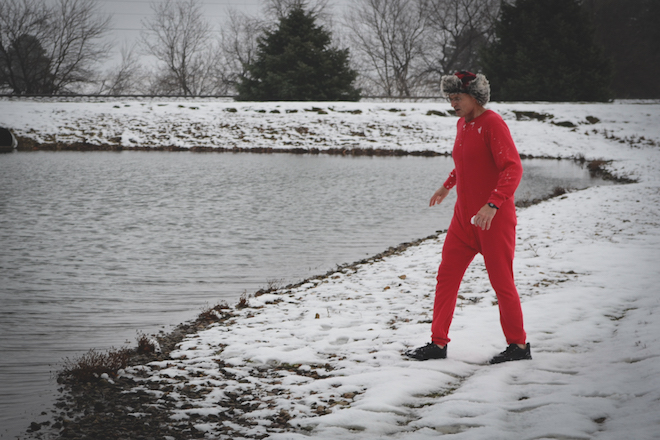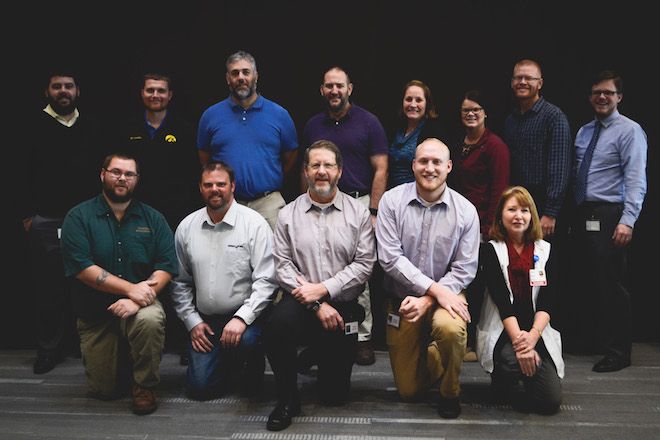 Grinnell Mutual Grows Beards, Gets Wet for GRMC's Community Care Clinic
A group of Grinnell Mutual employees put away their razors and heels to support a great cause — Grinnell Regional Medical Center's Community Care Clinic.
Jeff Menary, executive vice president of line operations, challenged staff to raise $3,000 to support the clinic, which provides medical care to area residents who are uninsured or underinsured. If colleagues met the challenge, Menary said he'd "get wet." (Not coincidentally, Grinnell Mutual has a pond on its campus.)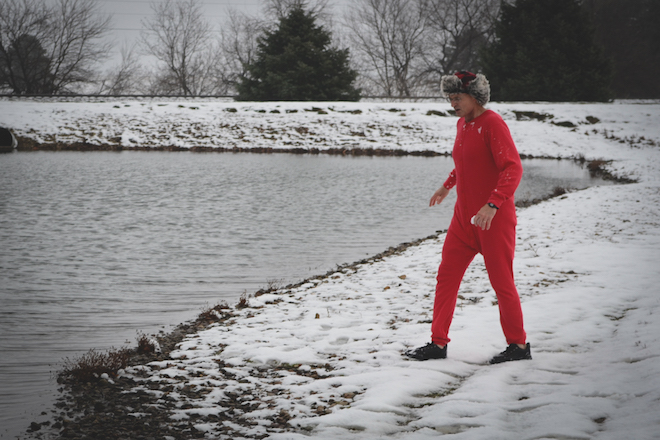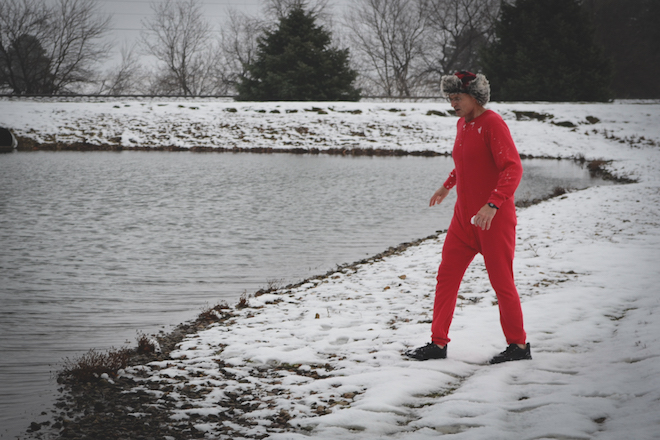 Grinnell Mutual employees surpassed Menary's challenge. They gave $4,146 and watched Menary deliver on his promise to get wet on a snowy, 32-degree Monday in December.
"This is a great job from our employees," Menary said after he took a hot shower. "It's another example of how our employees lead the way in our community."
Patty Hinrichs, GRMC director of public health who coordinates the Community Care Clinic, couldn't agree more.
"Without contributions like this, this important service would not be possible. Last year, the clinic supported about 150 unique patients," Hinrichs said. "We are thrilled that Grinnell Mutual employees developed such a creative and fun way to help us provide high quality healthcare for those who are unable to afford insurance. This wonderful donation will ensure that those seeking services in the Community Care Clinic will receive much needed wellness services and medical treatment."
In the spirit of solidarity and the fundraising campaign, No Shave No Heels November project lead Matt Petersen and squad leader Ron Nott joined Jeff for a plunge into the drink.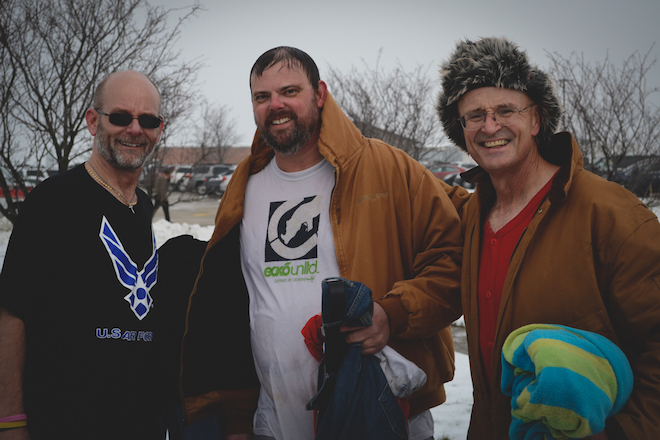 "I am proud to work with such a great group of people," Petersen said. "When it comes to sharing and giving back to the community, Grinnell Mutual employees never cease to amaze me with just how generous they are."
Learn more about how Grinnell Mutual makes a difference in Grinnell — and your community — at grinnellmutual.com.
To help support GRMC's Community Care Clinic, consider making a donation at www.grmc.us/donate.