Homepage Slider
Grinnell Mutual Group Foundation Becomes Greater Poweshiek Community Foundation's First "Partner in Philanthropy"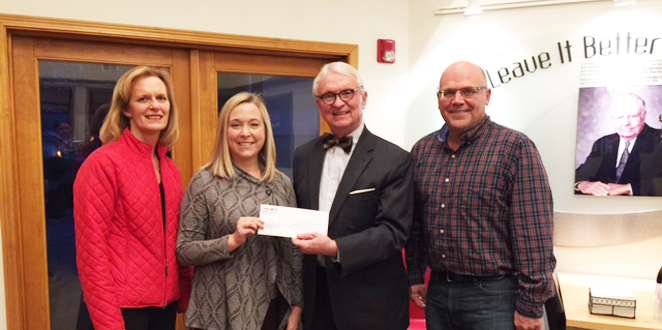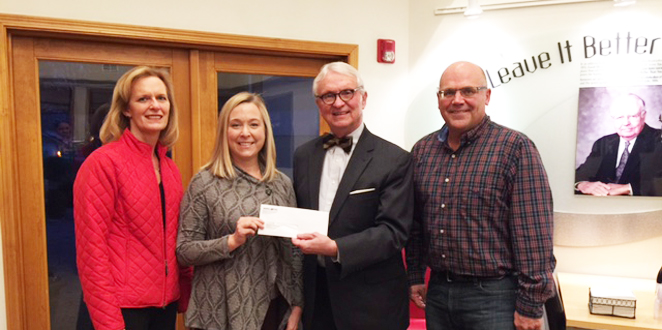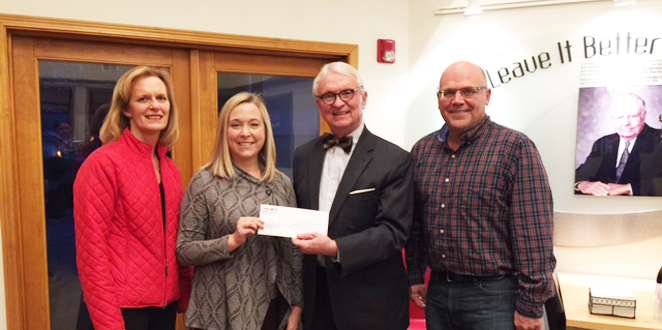 Grinnell Mutual Group Foundation Becomes Greater Poweshiek Community Foundation's First "Partner in Philanthropy"
Grinnell, IA, December 19, 2016:
Grinnell Mutual Reinsurance Company President and CEO Larry Jansen and Advertising and Community Relations Director Barb Baker, presented the first installment of a three-part pledge to the Greater Poweshiek Community Foundation (GPCF) Board of Directors at GPCF's most recent board meeting.  The Grinnell Mutual Group Foundation has committed a total gift of $15,000 over a three-year period in support of GPCF's Partner in Philanthropy Program.  Grinnell Mutual understands that making the world a better place begins at home.  Larry Jansen told the GPCF board "The GMG Foundation is pleased to support Greater Poweshiek Community Foundation this evening and how appropriate that this gift is presented on the nationwide 'Giving Tuesday'."
Jessica Dillon and Tim Douglas, GPCF Co-Presidents accepted the donation on behalf of the GPCF board and staff.  Douglas commented "The GPCF board expresses its sincere gratitude for this generous gift, which will be used by the Foundation to continue our support to donors in their philanthropic endeavors and our continued partnerships with nonprofits and public entities."  The GPCF Partner in Philanthropy program is designed to "grow community through giving" through grant-making, providing technical assistance to donors and nonprofits and by convening groups around important community development causes.  To learn more about GPCF visit www.greaterpcf.org .