Homepage Slider
Grinnell Mutual – A Growing Company with Strong Local Roots
Grinnell Mutual – a growing company with strong local roots
Located just south of Grinnell, Grinnell Mutual Reinsurance Company has called the Grinnell community home for 80 years. In business since 1909, Grinnell Mutual provides reinsurance protection to 250 farm mutual insurance companies throughout the Midwest. It also offers property and casualty products, such as auto, recreational vehicle, commercial, liability, and crop hail insurance through more than 1,600 independent agents in 11 states.
"Farm mutual companies are still the primary insurer of small to medium sized farms in the Midwest. Grinnell Mutual is the largest primary reinsurer of farm mutual companies in the United States," said President and CEO Larry Jansen. "We play a significant role in protecting the financial security of homeowners and farmers from adverse losses."
Last year, the company reached a new milestone. It exceeded $500 million in total written premium, ranking the business as the 120th largest property and casualty carrier in the U.S.
"My goal over the next 10 years is to find ways to double our volume of premium and become a billion dollar company. This will position us to be a market leader in years to come," said Jansen. "To meet this goal, we'll have to continue training our agents and mutual partners on the products and services we provide. Our new conference center is designed to achieve this purpose."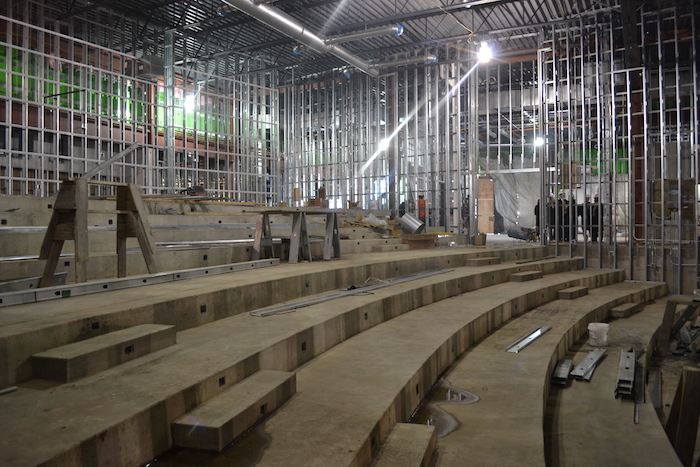 The 33,000 square foot addition will utilize the latest meeting technology throughout its 250-seat auditorium, nine multi-purpose meeting rooms, a video conferencing room, dining services, and reception areas. The facility is scheduled to open in May 2015.
Currently Grinnell Mutual schedules several training sessions each year dedicated to agent and mutual customers. In addition, the company holds more than 30 corporate events offsite, mostly outside of Grinnell, due to space limitations.
"We plan to make the conference center available to the public for area business meetings," said Jansen. "The economic impact of this facility to the city of Grinnell is hard to estimate, but there's potential for hundreds of thousands of dollars in increased revenue to local businesses."
Grinnell Mutual remains committed to its 750 employees and to supporting the local community. Last year, Grinnell Mutual furthered its family-friendly work culture by opening both an onsite health clinic and fitness center. Under Jansen's leadership, employees also enjoy free ice cream and blue jean days every Friday. Earlier this fall, the company was named one of Iowa's Top Workplaces for the fourth consecutive year.
"As a leader, you have to think big, get things done, and have some fun doing it. Our employees are our most valuable asset. We want them to enjoy working here," said Jansen.
Grinnell Mutual is a longstanding partner with Grinnell Regional Medical Center, most recently donating funds for the da Vinci Surgery System. For over 30 years, the company has served as a Partner in Education for Grinnell Middle School. In addition, it gives more than $90,000 annually in college scholarships throughout the Midwest. Grinnell Mutual also supports a variety of non-profit organizations throughout the city, surrounding areas, and other Midwest communities where its employees live. In honor of its centennial a few years ago, the company donated nearly $1 million to help build the Grinnell Mutual Family Aquatic Center.
"Grinnell Mutual believes in supporting the facilities that our employees and their families utilize, especially the local hospital and school systems," said Jansen. "We also support many local and area causes that our employees are passionate about by hosting fundraisers, collections, and volunteer events. Our employees give very generously and we want to partner with their efforts to help make an impact on their organizations and in their communities."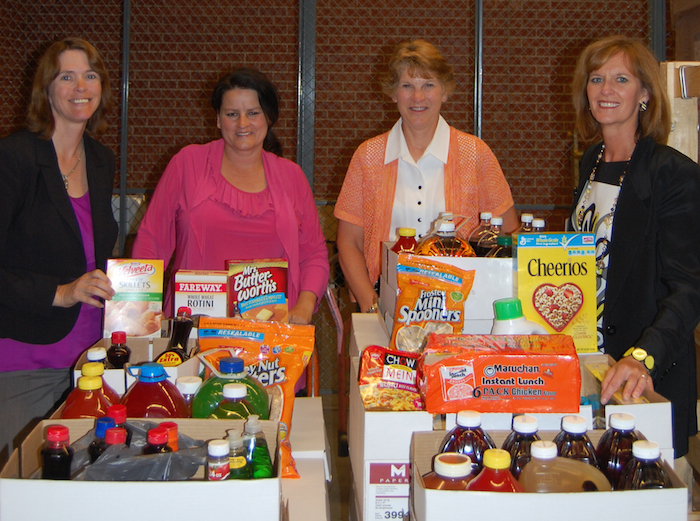 As Grinnell Mutual looks to the future, its plans for growth are ambitious but its mission is unchanging. The company continues to build on its legacy – leading the rural insurance marketplace, offering a great place to work, and advocating for a strong local community.