Homepage Slider
Grinnell Joins Forces with the Iowa Department of Natural Resources to Implement Operation Releaf
By Sarah Breemer Pfennigs
The city of Grinnell is partnering with the Iowa Department of Natural Resources (DNR) and the US Forest Service to implement an aggressive program to help increase the urban tree canopy and reduce energy costs in Grinnell.
Operation ReLeaf, an initiative funded by Alliant Energy and supervised by the DNR, has resulted in the planting of more than 62,000 new trees throughout the state of Iowa since 2001. The program encourages community residents to purchase and plant discounted landscape trees on their properties, which will not only save energy, but also offer multiple benefits, as well, including:
Reduced crime rates – A study in Detroit found that a 12% increase in tree canopy resulted in a 10% decrease in reported crime
Urban forest can reduce annual stormwater runoff by 2–7 percent, and a mature tree can store 50 to 100 gallons of water during large storms
Street trees prolong the life of pavement. Shaded roads can save up to 60% of repaving costs
People have more favorable perceptions of communities with green roads
Visitors to well-treed central business districts will spend 9 to 12 percent more for products
A study found 7% higher rental rates for commercial offices having high quality landscapes
Studies have found general increases of up to 37% in residential property values associated with the presence of trees and vegetation on a property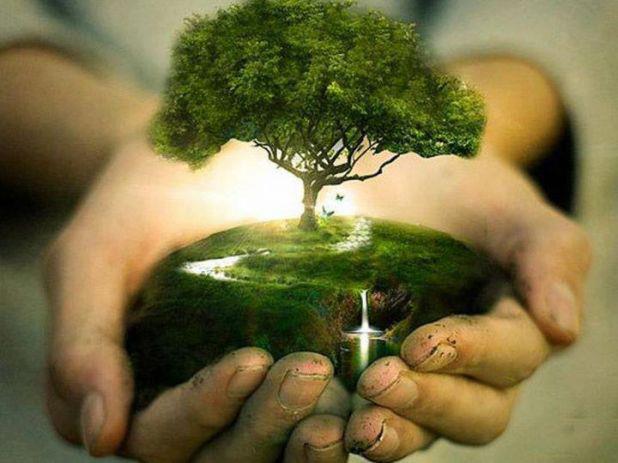 The DNR is recommending that Operation ReLeaf participants plant their large-growing shade trees within 30 feet of the west and east of their residences, and low-growing trees within 20 feet. Evergreens are to be planted as a windbreak, a row of trees or shrubs that offer shelter from the wind and prevents soil erosion.
"We highly recommend you use the iTree design tools," said Laura Wagner, Iowa DNR Forestry Program Coordinator. "They use Google Earth to show you where the best placement for your tree is to reduce energy usage."
Emerald Ash Borer, an Asian beetle that poses a significant threat to ash species, has become an increasing problem in Iowa. The DNR suggests planting a replacement tree within 30 feet of any existing ash tree that aren't being treated.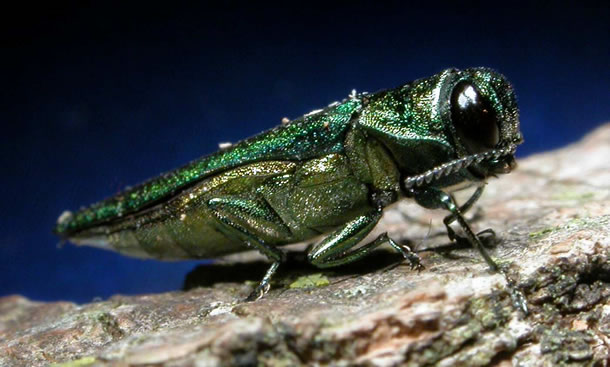 "Be sure to plant a diverse mix of trees on your property and in your neighborhood to reduce the possibility of losing a large number of trees due to forest health threats," Wagner stated.
Offered species include:
Hackberry
Swamp White Oak
Flowering Crabapple
Indian Magic
London Planetree
Exclamation
Chinkapin Oak
Star Magnolia (Royal Star)
Gingko Presidential Gold
Shumard Oak
American Hophornbeam
"Order early to ensure you get your first choice of species," said Wagner. "Orders must be submitted prior to September 11. We may sell out of species prior to that date."
Distribution of tree orders will take place Saturday, September 19 from 9:00 am to 11:00 am in the parking lot of the Public Services Building (1411 1st Avenue, Grinnell). Because trees are often planted incorrectly, a tree planting and care workshop will also be available at the same location at 10:00 am. The 30-minute workshop will educate participants about basic handling and oft-made mistakes.
Wagner will be taking registries via e-mail (Laura.Wagner@dnr.iowa.gov). For those who are unable to attend the workshop, Wagner suggests the Iowa Groves Resources website (http://thegrove.americangrove.org/group/iowagrove/page/resources-for-iowa-forestry) to assist those who have questions about planting the trees.
The landscape trees, which cost $25 per container plant and are between 3 to 10 feet, can be purchased in pairs by Alliant Energy customers. Operation ReLeaf applications for Poweshiek county can be downloaded at http://www.grinnelliowa.gov/DocumentCenter/View/1295.
If you're not a Poweshiek county resident, you can still order trees through the program as long as you're an Alliant Energy customer.
Checks should be made out to the city of Grinnell and mailed along with the application to:
City of Grinnell
927 4th Avenue
Grinnell, IA 50112
For more information, go to: http://www.iowadnr.gov/Environment/Forestry/UrbanForestry/ResidentialTreePrograms.aspx