Homepage Slider
Grinnell Golf & Country Club Offers "Sneak Peek Week" to Public May 11–17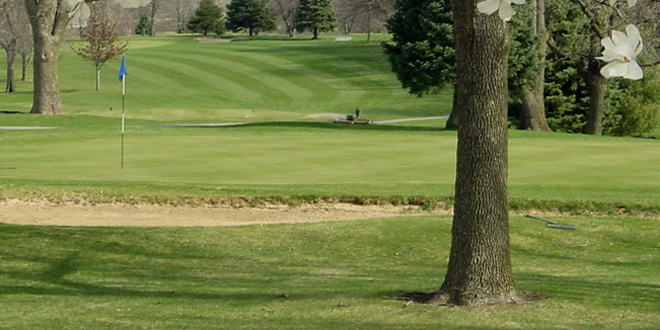 Grinnell Golf & Country Club Offers "Sneak Peek Week" to Public May 11–17
New Management and Award-Winning Superintendent to Showcase New Country Club Offerings to the Greater Community
Grinnell, IA: Grinnell Golf & Country Club is inviting the public to a "Sneak Peek Week" May 11–17, 2015 as a way to showcase all of the updates that have occurred under new management and how the course has evolved with its award-winning superintendent. Members and non-members alike will be able to golf in a tournament and men's and women's leagues as well as partake in the following planned activities:
Monday, May 11: Cocktail Party Meet 'n' Greet
Tuesday, May 12: Men's League
Wednesday, May 13: Women's League
Thursday, May 14: Stag Night Happy Hour
Friday, May 15: Tailgate Game Night
Saturday, May 16: Pancake Breakfast & Shotgun Tournament
Sunday, May 17: New Members Welcome Brunch
Throughout Sneak Peek Week, Grinnell Golf & Country Club will also offer a one-month trial membership at the price point of $150 for non-members. This trial membership includes all of the services and amenities of a full membership, but lasts strictly for 30 days. After 30 days, trial memberships can be upgraded to a pro-rated full membership to last the remainder of the year.
"The golf course at the Country Club is inherently a big draw and we're very excited about how our superintendent, Alex Olson, has groomed this to be one of the best courses in the State of Iowa," said Donn Carlisle, Grinnell Golf & Country Club's new general manager. "Outside of the course, our dining options, lounge, pub and pool are all great ways for the entire family to be entertained. Our social events calendar is filling up throughout the summer and now is the time for people who may have not been to the Country Club for awhile to come in, check out the new things we have going on and see for themselves why we're all looking forward to a great year at the club."
Donn Carlisle started in March of 2015 as the general manager at Grinnell Golf & Country Club. He was previously the general manager at Bacon Park and Black Creek Golf Courses in Savannah, Georgia and moved back to the Midwest to bring his family closer to his home state of Michigan. Carlisle is a PGA Class A Golf Professional, offering the opportunity to provide high quality lessons to golfers of all ages.
Alex Olson is Grinnell Golf & Country Club's superintendent who recently won the "2014 9-Hole Golf Course Superintendent of the Year" award sponsored by the Iowa Golf Association. The award recognizes the passion of high standards of golf course maintenance and management demonstrated on a daily basis.
Details regarding Sneak Peek Week can be found on the Country Club's website, www.grinnellgcc.com, via the Grinnell Golf & Country Club Facebook page or on Twitter @GGCC1899.
About Grinnell Golf & Country Club: The Grinnell Golf Club was formed by 21 charter members on October 2, 1899. Throughout more than 100 years, the country club has evolved to be known as Grinnell Golf & Country Club and includes a two-story clubhouse, a swimming pool, the Manhattan Lounge, The Larry Crawford Pub and an award-winning 9-hole golf course. The rich tradition of Grinnell Golf and Country Club includes families, community members and many junior players who have gone on to play golf at the collegiate and professional levels.