By Keith Brake
Brownells, Inc. wants its employees to be creative.
In the distribution industry, that's thinking outside of a conservative, traditional box.
"We're not about that. We're progressive in that all ideas are welcome," company CEO Pete Brownell told Iowa Architect magazine. "We want to flatten traditional company hierarchy, which should be embedded in the architecture."
Grinnell community city and business officials got to reach out and touch that philosophy when Brownells hosted an open house at its new primary distribution, retail and headquarters facility on Thursday afternoon and evening, Nov. 19. The company is a world leader the firearms parts and equipment distribution.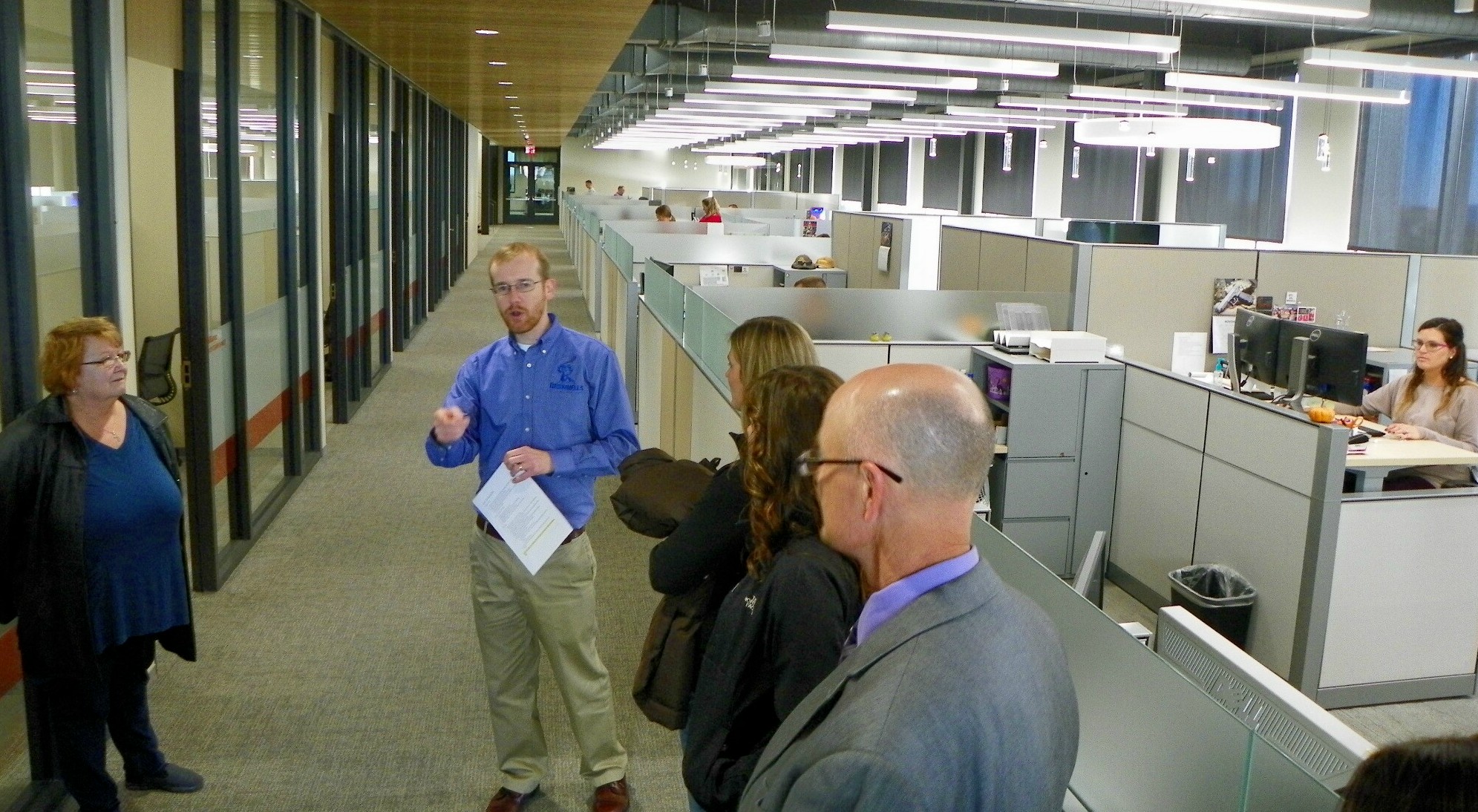 Included were walking tours of the 245,000-square foot building and a reception in the future (March 1) retail center. People have driven past the sprawling building which parallels Interstate 80, but Nov. 19 was the first time many had been inside.
What they found was a bright building that blended modern and rustic qualities. Use of limestone in the office areas brought out the robust, while wood in or near work spaces emphasized a more rustic aspect. Office employees were placed near the windows, while executives are toward the interior. Simply put, the office workers have a great view.
"Employees get to discover how they work best here," Brownell said. "When they are creative, they are always looking out."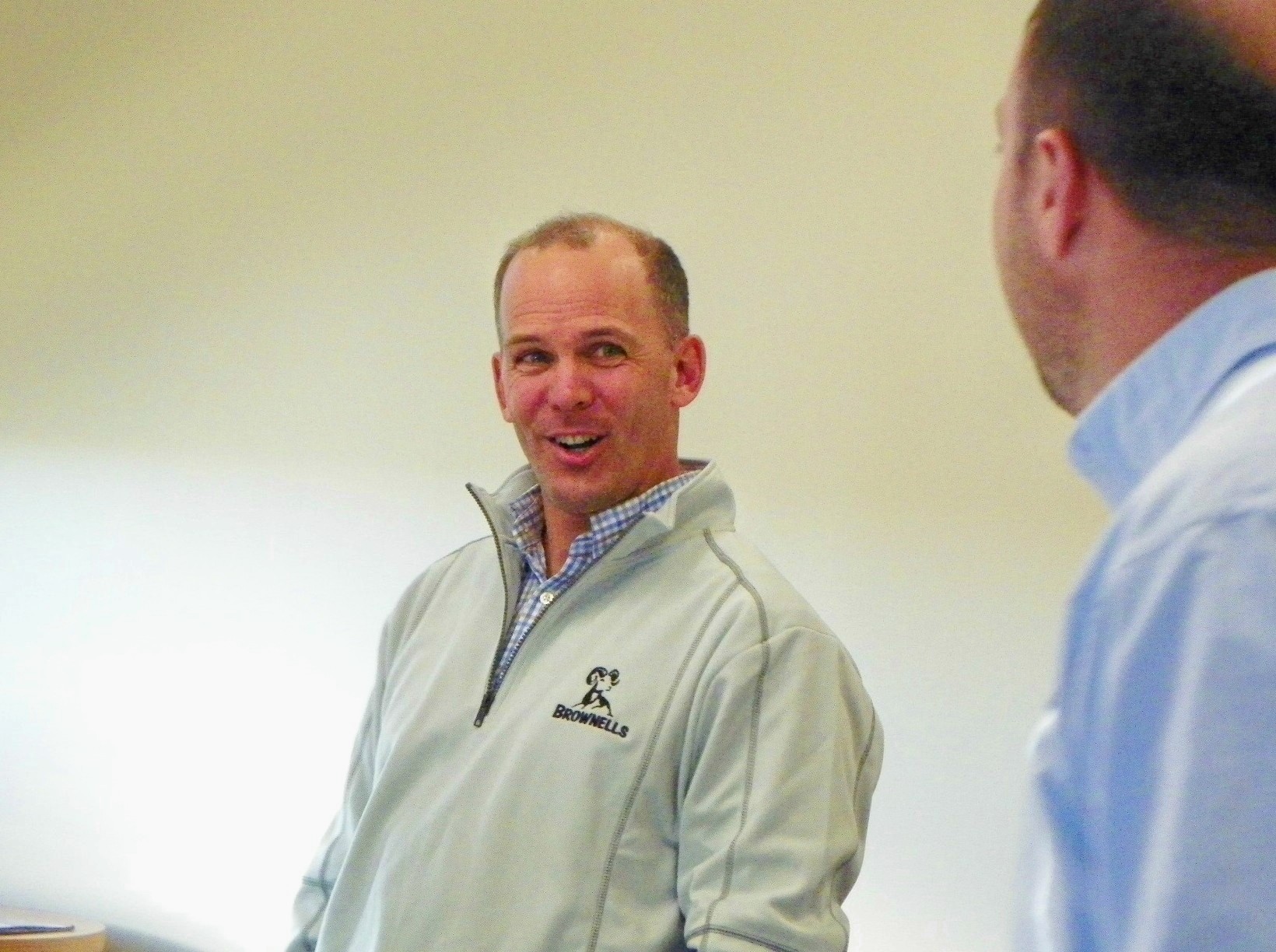 Substance Architecture of Des Moines designed the Brownells building. Some 200,000 square feet of space are dedicated to the warehouse, and company guides said about half of it is in use at present. Warehouse space could be expanded out to 500,000 square feet as the firm continues to grow.
Raw materials sit in open space outside the stocking areas. Formerly, those were housed in various warehouses around the state. The new warehouse also has a computerized conveyor system, making it more efficient that when Brownells did warehousing in its Montezuma facility.
There are 38,000 square feet dedicated to office space, and the new retail facility will start with 7,000 square feet, with plenty of room to expand.
Board Chair Frank Brownell and Pete Brownell both spoke briefly at the reception.
Frank Brownell thanked Grinnell officials for making the firm feel comfortable and welcome in making a major shift of its resources to Grinnell.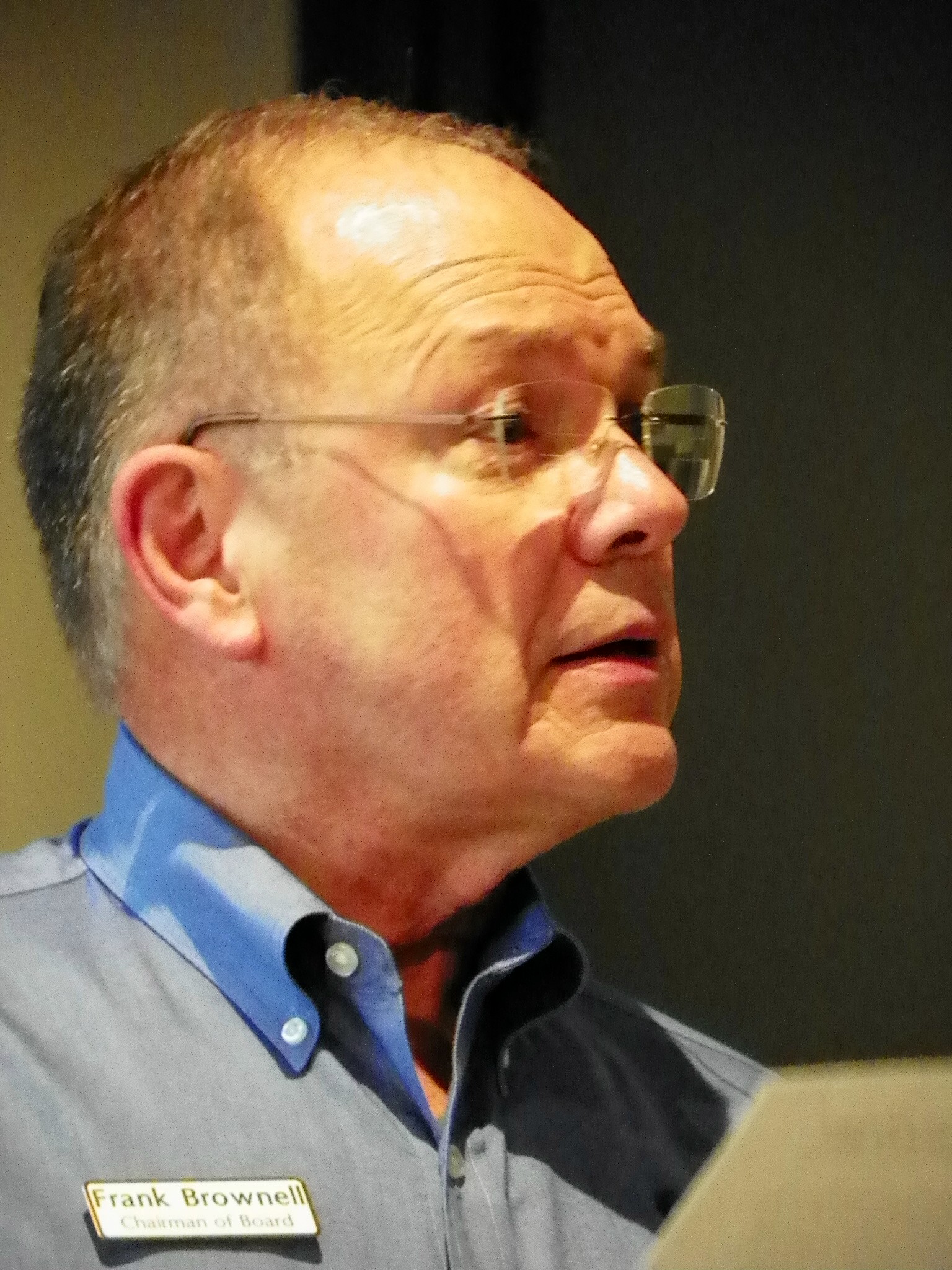 Brownells employs about two-thirds of its Poweshiek County work force in Grinnell and one-third in Montezuma. The company also has subsidiaries in several states.