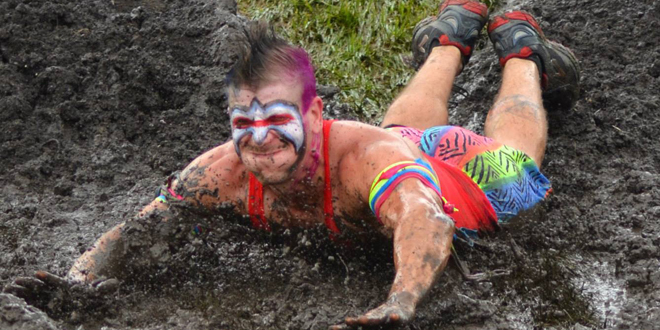 Grinnell Games Registration Is Open
 GRINNELL– Online registration is now open for the Grinnell Games, which will take place June 12 through 14. Those wishing to participate in events can sign up at www.grinnellgames.com. The Grinnell Games, Iowa's Family Sports Festival, is presented by Grinnell State Bank.
This year's event schedule includes a 10K trail run at Jacob Krumm Nature Preserve on Friday, June 12, at 7 p.m. This is a change in location for the trail run, which has taken place at Rock Creek State Park the past two years.
Saturday, June 13 will kick off with 5K and 10K road races through Grinnell. Based on participant feedback, organizers are trying a 10K this year in place of the half marathon they have run in past years. A dodgeball tournament with divisions for both youth and adults will take place in Central Park beginning at Noon on Saturday. The Amazing Chase, a scavenger hunt through the community, will begin at 1 p.m. on Saturday. The Twilight Bike Criterium will take place downtown near Central Park Saturday evening beginning at 4 p.m.
The Warrior Run, a 5K mud and obstacle run, will cap off the weekend of festivities on Sunday, June 14, at 10 a.m. at Ahrens Park.
"Every event is designed with all ages and abilities in mind. This is Iowa's Family Sports Festival, and our goal is to truly see generations participating in the weekend together," said Emily Counts with the Grinnell Area Chamber of Commerce, the agency who organizes the event. "We get feedback from participants every year about how great our events are for first-time runners and also for kids. We hosted 901 participants from twelve states last year, and hope to increase that number this June."
Counts said she expects more events to be added to the schedule this spring. New events will be added to www.grinnellgames.com as they are finalized.
Volunteers are also needed for the June event. Volunteer shifts and duties are posted at www.grinnellgames.com for those interested in signing up.
Grinnell Games is supported by Grinnell State Bank, Ahrens Park Foundation, Grinnell Regional Medical Center, Hy-Vee, Prairie Lakes Church, and Grinnell College. Sponsor opportunities are still available by contacting the Chamber of Commerce at 641-236-6555 or events@getintogrinnell.com.
For more information about Grinnell Games and to sign up for an event, visit grinnellgames.com.