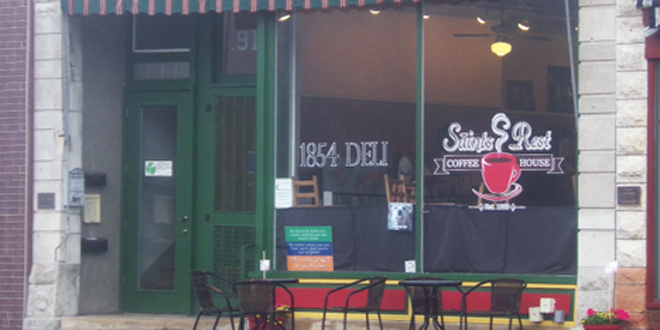 Grinnell Film Readied for Fall Release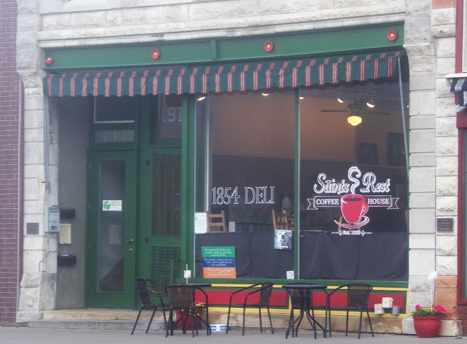 By Michael McAllister
Saints Rest, the movie written by Grinnell College alumni Tyson Stock and Noga Ashkenazi and filmed in Grinnell last summer, is in post-production, moving toward a fall release date yet to be determined.
Meanwhile, information about the film is available on the Internet Movie Database (IMDb), a trailer can viewed on YouTube, and the producers have established a website for the film at www.saintsrestmovie.com where people can view the trailer and subscribe to a mailing list.
Billed by IMDb as "a naturalistic modern-day musical," the film concerns two sisters who have grown apart but who renew their relationship, finding a bond through music one summer in Grinnell.  In the process, they contemplate life choices both behind and before them.
In an email contact of May 25, Ashkenazi stated, "Once the film is completed in the upcoming months, we hope to have our Festival Premiere in the Fall of this year, and then organize a Grinnell premiere!"
Although some YouTube links tout the "Full Movie," such links are misleading.  Ashkenazi emphasized that the film is still in post-production.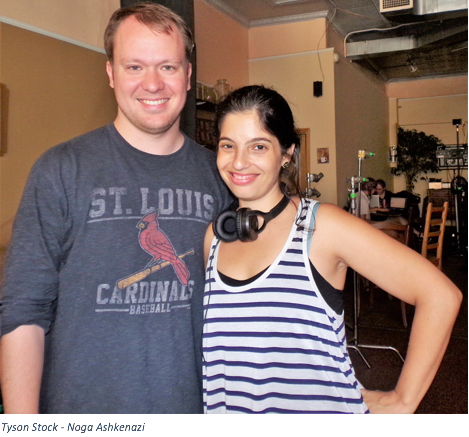 For the time being, however, Grinnellians can get a glimpse of what is to come from the sources mentioned above, and additional information about the film's release and events in Grinnell will be available later this summer.