Homepage Slider
Grinnell Farmers Market accepting vendors for the 2015 season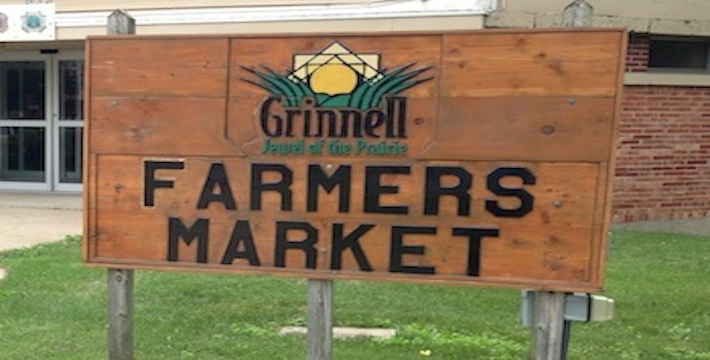 Grinnell Farmers Market accepting vendors for the 2015 season
GRINNELL – The Grinnell Farmers Market is currently accepting applications for vendors for their 2015 season, which begins May 14 and runs through October 24.
The Grinnell Farmers Market will take place on Thursday afternoons from 3 to 6 p.m. and Saturday mornings from 10 a.m. to Noon. The Farmers Market sets up along the Fourth Avenue and Broad Street edges of Central Park.
Farmers Market vendors may apply for stalls on either Thursday or Saturday, or for both days. The cost of a season pass is $110 for Thursdays, $100 for Saturdays, or $175 for both Thursday and Saturday markets. Part-time vendors will be charged $15 on Thursdays and $10 on Saturdays.
Applications for full-time vendor stalls are due April 15. Part-time vendor applications are accepted on a rolling basis, but there are a limited number of stalls so requests for specific dates should be made as far in advance as possible.
The Grinnell Farmers Market is a 100% producer grown or made market, meaning that all items for sale must be entirely grown or made by the vendor or immediate family members. All items must be made or grown in Iowa. For non-food items, inputs may be purchased but the final product must be the vendor's own creation. For example, a vendor may sell a knitted sweater if they purchase the yarn and then knit the sweater themselves. Vendors are responsible for filing state sales tax permits where applicable.
Those interested in applying to be a vendor at the Grinnell Farmers Market should contact Rachael Kinnick at the Grinnell Area Chamber of Commerce, Rachael@getintogrinnell.com or 641-236-6555.