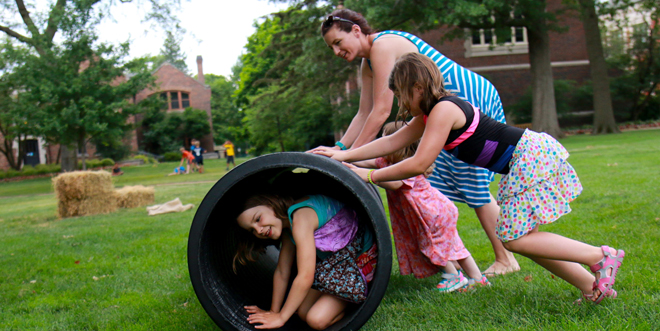 Grinnell College's Summerfest on June 9 to celebrate discovery, fun, learning
Free festivities for all ages include a performance by a Congolese dance and drum company
 GRINNELL, Iowa — Grinnell College's Summerfest — a free, daylong celebration of discovery and global learning for all ages — will take place on campus from 11 a.m. to 10 p.m. Saturday, June 9.
The evening outdoor performance will feature Bichini Bia Congo, a high-energy Congolese dance and drum company based in Ann Arbor, Michigan. Attendees will be invited to clap and dance along with company members to create a memorable "village" experience.
Summerfest also will showcase the Iowa premiere of the award-winning movie, "Saints Rest," a musical drama set in small-town Iowa that was shot on location in Grinnell. Created by 2009 Grinnell College graduates Noga Ashkenazi and Tyson Stock, the movie tells the story of two estranged sisters, who over the course of one summer, form a connection through their shared love of music, as they grieve the recent death of their mother. "Saints Rest" received an Audience Award at the 2018 River Run Film International Film Festival.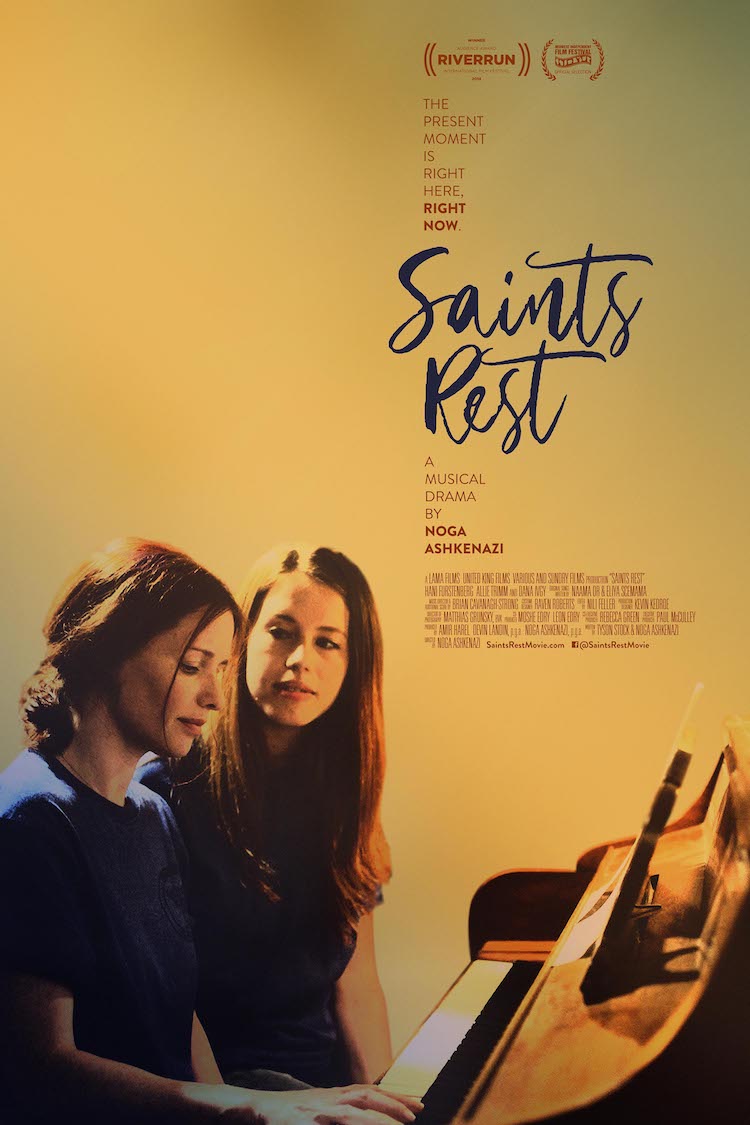 Ashkenazi and Stock will answer questions and provide a sneak peek of the movie, starting at 5 p.m. in Flanagan Studio Theatre in the Bucksbaum Center for the Arts, 1108 Park St., Grinnell. The first screening in Iowa will start at 8:30 p.m. in the Harris Center Cinema, 1114 10th Ave., Grinnell. As part of Summerfest, "Saint's Rest" also will be shown at The Strand, 921 Main St., Grinnell, on Sunday, June 10. The screening will begin at noon, followed at 1:30 p.m. by a question-and-answer session with Ashkenazi, the director. The screening is free and open to the public, although admission will be on a first-come, first-served basis.
Saturday's festivities will include engaging workshops, creative performances and family-oriented activities presented by area organizations and Grinnell faculty. Offerings include a Musical Tour of Mexico; workshops about songwriting, drawing, steel drums and circus acts; and live music by the Nola Jazz Band, Katie Sin, Quad Cities Ballet Folklorico, Too Many Strings Band, River Glen Breitbach and Amy Andrews.
Food and beverages will be available for purchase on campus. Vendors will include O's Grill, Dragon Wagon BBQ, Scratch Cupcakery Curbside, Hungry Rooster, Island Vybz and Kona Ice.
Summerfest events will be held both outdoors and inside campus buildings. Attendees are asked to come prepared to be outdoors throughout the day. In the event of rain, events will be moved inside. A campus map is available online atgrinnell.edu/Summerfest/map.
The full schedule is available online at grinnell.edu/Summerfest.
Grinnell College welcomes the participation of people with disabilities. Information about parking and accessibility is available on the college's website: www.grinnell.edu. Accommodation requests may be made to Conference Operations at 641-269-3235 or calendar@grinnell.edu.
The college also welcomes the presence of minors at all age-appropriate public events and for informal visits, with the understanding that a parent, legal guardian, or other responsible adult assumes full responsibility for their child's safety and behavior during such visits or events. In these cases, the college expects that an adult responsible for the visiting child takes measures to ensure the child's safety and sees that the child complies with directions of college personnel. Grinnell College is not responsible for supervision of minors on campus.