Grinnell News
Grinnell College Seeks Creators of All Types for Summer Festival of Learning and Discovery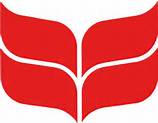 Grinnell College seeks creators of all types for summer festival of learning and discovery
 GRINNELL, Iowa – Grinnell College is accepting applications from artists collaborating across disciplines for the inaugural Grinnell Summerfest. 
Grinnell Summerfest, set for Saturday, June 6, 2015, is a one-day festival celebrating creativity across the arts and sciences. The festival will feature brave, collaborative new works on the campus of one of the nation's top colleges.   Grinnell College invites creators of all types who would like to showcase innovative works creating a discourse and meeting ground in the beauty of rural America.
The festival, which is free and open to the public, will highlight six collaborative presentations and performances chosen by the Artist Selection Committee. The committee seeks works that are created in collaboration between disciplines. For example, submissions might involve a musician and painter, a botanist and a poet, or a chef and an historian.
Applications, which are due March 15, may be accessed at www.grinnell.edu/summerfest. There is no fee to apply.
Selected juried pairs of Grinnell Summerfest artists will be compensated with an honorarium of $1,000 per pair. On-campus accommodations at the festival will be provided for artists if needed. Selected artists will be responsible for their own travel expenses to and from Grinnell, Iowa. 
Festival programming also will include lectures and workshops presented by Grinnell College faculty, as well as family-oriented activities conducted by area cultural organizations.
The Grinnell College campus is in the city of Grinnell, Iowa. Midway between Des Moines and Iowa City, Grinnell is conveniently located "in the middle of everywhere."
About Grinnell College
Since its founding in 1846, Grinnell has become one of the nation's premier liberal arts colleges, enrolling 1,600 students from all 50 states and from as many countries. Grinnell's rigorous academic program emphasizes excellence in education for students in the liberal arts; the college offers the B.A. degree in a range of departments across the humanities, arts and sciences. Grinnell has a strong tradition of social responsibility and action, and self-governance and personal responsibility are key components of campus life. More information about Grinnell College is available at www.grinnell.edu.