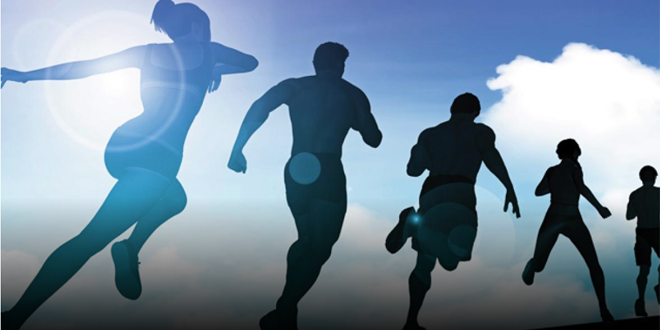 Grinnell College Rosenfield Symposium to explore sports off the field 
Speakers will examine the intersection of sports and politics, economics and society 
 GRINNELL, Iowa — Grinnell College will explore the inextricable relationship of sports and politics, economics and society by hosting an Off the Field Symposium in September.
Sports are increasingly enmeshed in issues that push the traditional boundaries between athletes, teams and leagues on one hand and the broader world. Symposium speakers will confront many of those issues head-on and challenge attendees to reconsider where to draw the lines that demarcate sports from society — and even whether there is a line at all. Presenters include a national sports columnist, a retired NFL player and prominent scholars in the fields of communications, economics, law and sports history.
Sponsoring the symposium is Grinnell's Rosenfield Program in Public Affairs, International Relations and Human Rights. Co-sponsors include the college's Athletic Department, the Center for Careers, Life and Service, and the Health Professions Advisory Committee.
"The competition that plays out off the field is every bit as important as what happens on it," said Barbara Trish, professor of political science and director of the Rosenfield Program at Grinnell. "I think this symposium will prime fans, athletes, and even those with no interest in sports to consider its extraordinary complexity."
All symposium events, which are free and open to the public, will take place in Room 101 of the Joe Rosenfield '25 Center, 1115 Eighth Ave., Grinnell.
The Off the Field Symposium will begin at 11 a.m. on Thursday, Sept. 13, with a talk by Juliet Macur, an award-winning sports columnist for the New York Times who wrote the bestselling book "Cycle of Lies" about the rise and fall of Lance Armstrong. Macur has covered 10 Olympics and often writes about issues that transcend sports, such as workplace harassment, sex abuse, brain trauma, doping and international corruption. Her talk, titled "Not Just a Game: The Power and Influence of Sports in Society," will demonstrate why sports are so much more than just X's and O's.
At 4 p.m., Marc Edelman, a professor of law at Baruch College, City University of New York, will speak about "College Athlete Rights and the Need for NCAA Reform." He will address the current economics of college sports and legal arguments and strategies for reform.
That evening, beginning at 7:30 p.m., a panel will discuss "Militarism, Patriotism, Nationalism and Sport." Facilitating the discussion is Katie Walden, the learning and assessment digital liberal arts specialist at the college. The panelists, each bringing a different perspective to the conversation, are:
Michael Butterworth, professor of communication and director of the Center for Sports Communication and Media at the University of Texas at Austin
Sarah Fields, professor of communication and associate dean for student success at the University of Colorado in Denver
Louis Moore, associate professor of history at Grand Valley State University in Allendale, Michigan.
The symposium continues into the following week. On Monday, Sept. 17, beginning at 7:30 p.m., sports management expert Nola Agha will present "The Economic Impact and Distributive Justice of Public Stadium Subsidies." An associate professor in the Sport Management Program at the University of San Francisco, Agha will discuss common arguments made by proponents of public stadium subsidies and describe how subsidies redistribute money, power and benefits within communities.
On Tuesday, Sept. 18, at 7:30 p.m. Mike and Kim Adamle will speak about their experiences in fighting traumatic brain injuries. Mike Adamle, a retired NFL player and sports broadcaster, was diagnosed with probable Chronic Traumatic Encephalopathy, a disease found in athletes exposed to repetitive brain trauma. The Adamles are cofounders of Rise Above: The Mike Adamle Project. They will share their journey — the struggles, losses and challenges — but also their redemptive partnership and hope as they fight CTE together as a family.
Grinnell College welcomes the participation of people with disabilities. Information about parking and accessibility is available on the college's website: www.grinnell.edu. Accommodation requests may be made to Conference Operations at 641-269-3235 or calendar@grinnell.edu.
The college also welcomes the presence of minors at all age-appropriate public events and for informal visits, with the understanding that a parent, legal guardian, or other responsible adult assumes full responsibility for their child's safety and behavior during such visits or events. In these cases, the college expects that an adult responsible for the visiting child takes measures to ensure the child's safety and sees that the child complies with directions of college personnel. Grinnell College is not responsible for supervision of minors on campus.