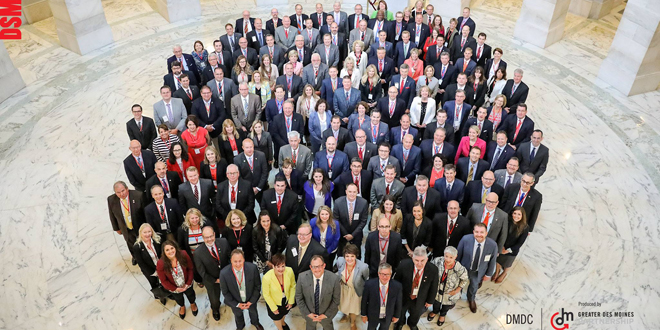 Grinnell Chamber Representatives Joined DSM Leaders to Promote Regional Priorities on the Partnership's 38th Annual D.C. Trip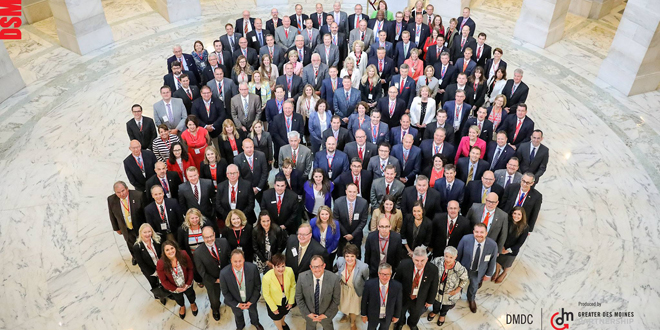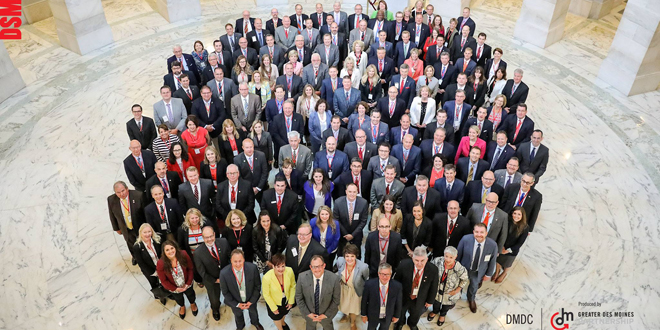 GRINNELL, IA – Nearly 200 Central Iowa business, civic and regional community leaders traveled on May 10 through 12 to the nation's capital and presented a federal public policy agenda to promote regional policy priorities and economic development projects during the Greater Des Moines Partnership's 38th annual DMDC event in Washington, D.C.
Rachael Kinnick, Grinnell Chamber of Commerce, Monica Chavez, Grinnell College and Todd Linden, Grinnell Regional Medical Center attended the trip, representing the Grinnell community and the issues important to our community and region. The Greater Des Moines Partnership delegation is one of the nation's largest representations of chamber of commerce constituents to Capitol Hill. Trip attendees had numerous opportunities to hear from and interact with members from Iowa's Congressional delegation and other top officials.
"Our regional presence at DMDC is powerful and makes a statement to our federal elected officials," said Don Pearson, Regional President at Wells Fargo and the Greater Des Moines Partnership's 2017 Board Chair. "DMDC presented a great opportunity for attendees to connect with Congress and the Administration on issues and projects impacting our region, and attendees were also able to form and strengthen relationships with each other."
Throughout the three-day trip, participants had an opportunity to advocate for key issues facing the Central Iowa region. Participants met with members of Iowa's Congressional delegation, the Administration and an immigration lawyer consultation firm to discuss the problems of immigration. The Partnership hosted keynote speakers Senator Tom Cotton (R – Arkansas), Senator Chris Murphy (D –Connecticut) and George Sifakis, Director of the Office of Public Liaison and Assistant to the President. Workshops focused on trade, health care, immigration and transportation/infrastructure.
"The Greater Des Moines Partnership's Annual D.C. trip provides a great opportunity to talk with our elected delegation and their staffs about a number of issues important to the continued growth and vibrancy of our community, including tax reform, healthcare, education and transportation infrastructure," said Kinnick. "We also spent time networking and building relationships with other trip attendees, and are encouraged by the support and encouragement toward a regional approach for continued development."
2017 sponsors included Shazam, Prairie Meadows, Wells Fargo, Nyemaster Goode P.C. The Weitz Company, DART, Innovate Iowa, Delta Dental, Principal, Policy Works, Brown Winick Law Firm, Davis Brown Law Firm, the Des Moines Area Metropolitan Planning Organization, Des Moines International Airport and Des Moines University.