Grinnell News
Grinnell Celebrates National Farmers Market Week August 3-9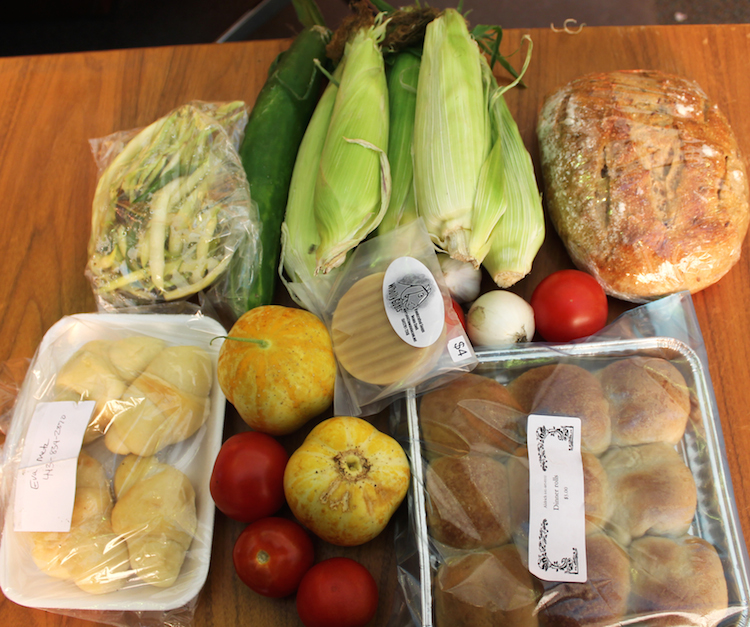 GRINNELL – August 3-9 is National Farmers Market Week, as officially declared by the United States Secretary of Agriculture, Thomas Vilsack. Why not celebrate by picking up some fresh produce, baked goods, and handcrafted items?
There are about 8,000 farmers markets listed in the United States Department of Agriculture's Nation Farmers Market Directory, and one of them is right in Grinnell. Farmers markets are a great way to purchase fresh produce and handcrafted products while supporting the local community. The market allows consumers to meet the person(s) who grew their food.
This week, we encourage you to support your local farmers and other market vendors, by shopping at the Grinnell Farmers Market on Thursday and Saturday. The market is located on the east side of Broad Street along Central Park in downtown Grinnell. The market is open on Thursdays from 3 to 6 p.m. and Saturdays from 10 a.m. to Noon.
The Grinnell Farmers Market is comprised of more than 40 part- and full-time vendors who have hundreds of unique products available each week. Staple produce is available including jams, honey, vegetables, breads, cookies and bars, and you'll also find unique items like goat soap, soy candles, mini bean bag boards, ceramic lights, wooden and deer antler carvings, beeswax lip balm, crocheted potholders, doll clothes, hair bows and much more.
Fill up a punch card while shopping at the market each week. Complete $30 worth of punches and turn in the completed punch card to be entered into the weekly drawing. At least two winners are randomly selected every Thursday and they receive a huge gift basket of produce and crafts donated from the market vendors.
For more information about the market, contact the Grinnell Area Chamber of Commerce at 641-236-6555 or events@getintogrinnell.com. Also visit and "like" the Grinnell Farmers Market Facebook page at www.facebook.com/grinnellfarmersmarket to receive market updates and learn more about the vendors.