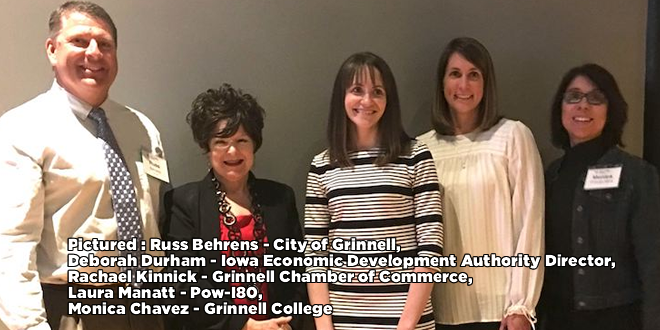 Grinnell Awarded Grant from Iowa Economic Development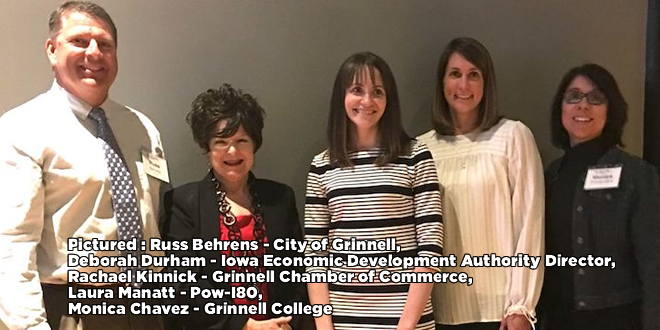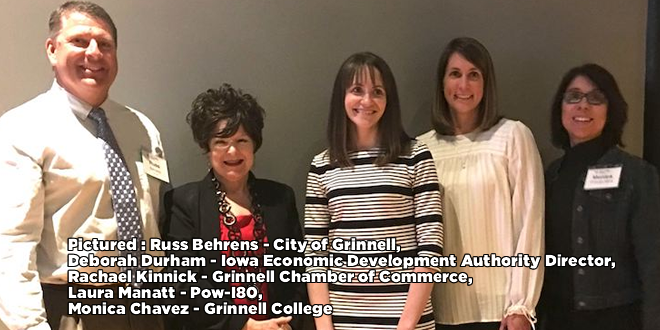 Grinnell was one of 18 Iowa communities awarded a Community Catalyst and Building Remediation Grant from the Iowa Economic Development Authority. The amount of the grant will not exceed $100,000 and will be used for the Grinnell Beyer Block project in downtown Grinnell. The Beyer Block project includes the buildings on the north side of the 800 block of 4th Avenue just east of the alley (Hamilton Travel and the Beyer Building). The buildings were identified by the Mayor's Downtown Improvement Task Force as candidates for development.
The purpose for the Mayor's Downtown Improvement Task Force was to gather input and information from the community in regard to projects that could be implemented to improve the social, cultural, and economic vitality of the downtown. The input and information was gathered through a series of small group meetings with over 100 individuals that generated dozens of ideas as to how to improve the downtown. One of the ideas was to create a series of commercial building renovation guidelines to aid with decision making and expedite the development timeline. From this idea the Beyer Building project was created.
The purpose of the project was to make the buildings as development ready as possible. Due to the efforts of POW I80, the Chamber of Commerce, the current building owner, several professional consultants, and the city of Grinnell, this project has an architectural assessment and site plans completed, is positioned to take advantage of both state and federal historic tax credits, is likely to receive Workforce Housing Tax Credits, and has a pro forma developed that will help the city of Grinnell assess their level of financial incentive. "We are more confident than ever that we will be able to identify a project developer capable of renovating this sizable historic structure in the heart of Grinnell's downtown. This effort could serve as a model of for the redevelopment of other historic buildings in the downtown that are not contributing at their full potential" stated city manager, Russ Behrens.