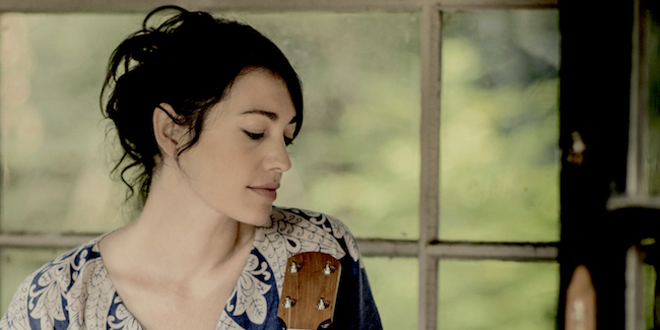 GRINNELL ARTS CENTER TO HOST PRAIRIE MUSIC EVENT WITH PIETA BROWN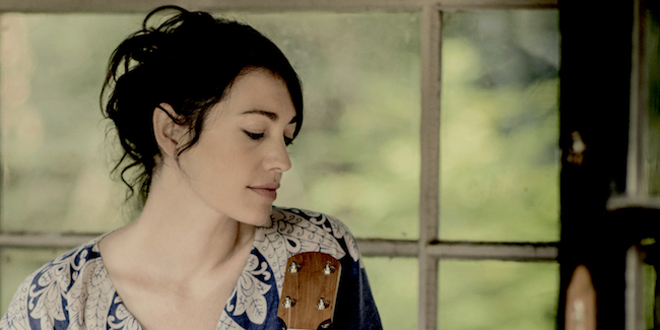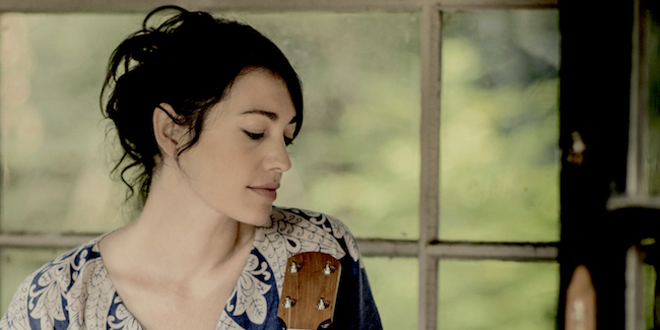 In collaboration with the Grinnell College Center for Prairie Studies (CPS), the Grinnell Area Arts Council will host a concert by Iowa musician Pieta Brown on Saturday, November 4 in the same concert hall that every New York City Hamilton show takes place in. The event will begin at 6:30pm with a local foods reception, featuring Middle Way Farm, Relish Foods, and Peace Tree Brewing.  Music will begin at 7:30pm with a short set from local duo Pink Neighbor, followed by Pieta Brown.
The event came about as a follow-up to a similar collaboration between the Arts Council and CPS that happened last January with the folk band The Pines. Director of CPS and professor of anthropology Jon Andelson says, "The collaboration with the Grinnell Area Arts Council last year to bring The Pines was such a great success and a lot of fun for all involved – performers, audience, and hosts alike – that we wanted to work together again to bring more great music to Grinnell."
Brown released a new album, entitled Postcards, in February of 2017. Her seventh studio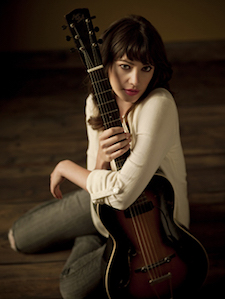 album, Postcards features collaborations from artists including Calexico, Mason Jennings, Mark Knopfler, and The Pines. She recorded the main guitar and vocal tracks outside Iowa City before sending the songs out to her friends, with the instructions to "write back" musically.
"Collaborating with other musicians and elevating a song beyond its outlines has become one of my favorite things about making music," says Brown on her website. She adds, "I'm interested in what other people can bring to a song, especially musicians I admire. Music is very magnetic. And I have been so drawn to and inspired by all the collaborators inside these Postcards."
Hosting events with Iowa artists fulfills the mission of both the Arts Council and CPS. Andelson says, "The arts play a crucial role in connecting people to the places in which they live and work by telling stories about place and inviting us to reflect on what it means to live in a particular place and not in some other place."
Katie In, local musician and Education and Operations Manager of the Grinnell Area Arts Council says, "I am looking forward to spending a special evening with friends and fellow community members listening to music and appreciating that we call Iowa home."
Following the concert, attendees are invited to an after party at Peace Tree Brewing. For every pint Peace Tree sells to concertgoers, they will donate $1 to the Arts Council. Arts Council Events Manager Erik Jarvis says, "We are really grateful to Peace Tree for partnering with us on this event, and in general. This whole evening will be a nice celebration of Iowa arts and food, and Peace Tree is definitely a staple of that culture."
Tickets are available beginning Monday, October 9 at the Grinnell Arts Center and Grinnell College Macy House. They cost $15 for general public, free for college personnel (limit 2). If tickets do not sell out beforehand, they will also be available to purchase online beginning Monday, October 23.