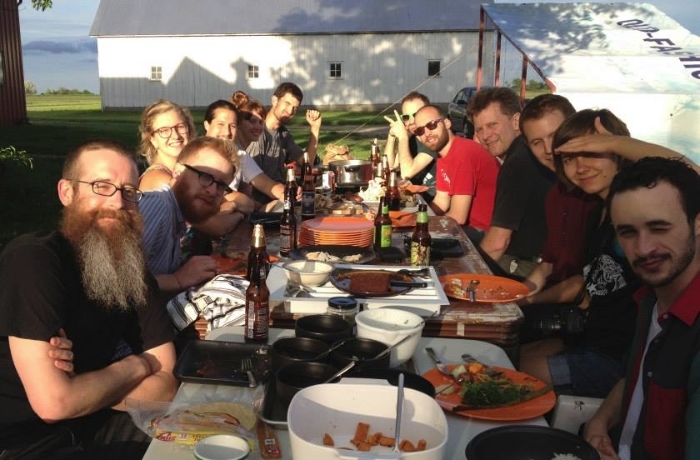 Meet visiting artists and spend time with friends at Grin City Collective's weekly potluck.
Fridays, July 25, August 1, 8, 15, 22, & 29
6:00 pm
3633 Hwy 146, Grinnell, IA
See what we're up to! This summer, Grin City Collective Artist Residency hosts "Culture Lab" an incubator for artists and scientists to develop educational projects that change the way we interact with the world. See their works in progress at each of our weekly community potlucks. Projects include "Documenting the Small," "Biomimicry," "Visualizing Neurons," and much more!
Bring a dish or drink to share. Plates and utensils will be provided.
Out of town this summer? Grin City hosts a potluck every Friday its residency is in session: spring, summer and fall. Check out the full calendar at: grincitycollective.org/events