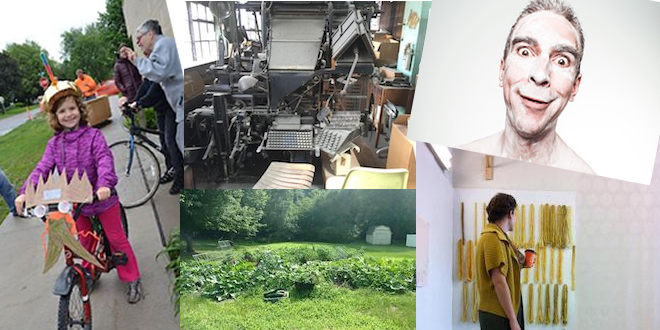 Grin City Collective Micro-Grant Program Announces First Recipients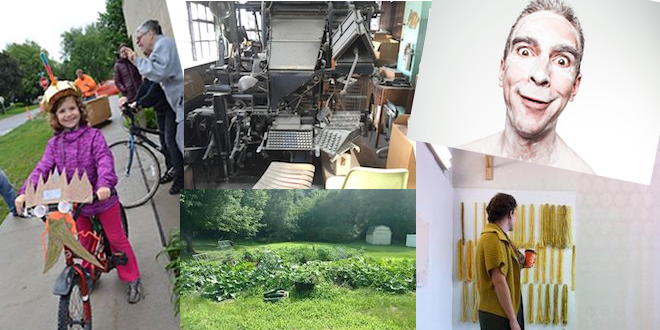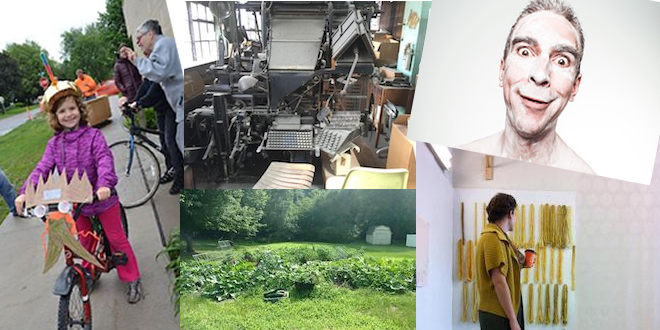 Grin City Collective is proud to announce the first round of grant recipients for our 2018 Micro-Grant Program. The grant recipients reflect an outstanding range of creativity and community involvement with projects that span public art, historic renovation and family-friendly events:
Melissa Berman – Bikes to Art Parade and Festival: "Bikes​ ​to​ ​Art"​ ​is​ ​a​ ​celebration​ ​of​ ​human-powered​ ​artistic​ ​expression​ ​bundled​ ​into​ ​a​ ​family-friendly bike​ ​art​ ​festival​ ​and​ ​whimsical​ ​parade.​ ​Grinnell​ ​community​ ​members,​ ​Artists​ ​and​ ​bike​ ​lovers​ ​are invited​ ​to​ ​decorate​ ​their​ ​bikes​ ​in​ ​any​ ​way​ ​possible​ ​to​ ​participate.​ ​Bikes​ ​can​ ​be​ ​simple​ ​or​ ​complex, and​ ​the​ ​only​ ​requirement​ ​is​ ​that​ ​they​ ​are​ ​human-powered.​ ​How​ ​you​ ​transform​ ​your​ ​bike​ ​is​ ​up​ ​to​ ​your imagination,​ ​skills,​ ​and​ ​resources.​ ​Using​ ​recycled​ ​materials​ ​is​ ​encouraged​ ​and​ ​how​ ​you​ ​build​ ​your bike​ ​(tape,​ ​welding,​ ​glue,​ ​wire,​ ​glitter,​ ​paint,​ ​etc.)​ ​is​ ​entirely​ ​up​ ​to​ ​you.
Rich Dana – Grinnell Herald-Register Preservation and Restoration Project: The​ ​Grinnell​ ​Herald-Register​ ​Preservation​ ​and​ ​Restoration​ ​Project​ ​is​ ​focused​ ​on​ ​the​ ​restoration​ ​of​ ​the press​ ​room​ ​and​ ​the​ ​preservation​ ​of​ ​the​ ​historic​ ​materials​ ​and​ ​documents​ ​housed​ ​at​ ​the​ ​GHR.​ The grant​ ​will​ ​be​ ​used​ ​specifically​ ​to​ ​repair​ ​the​ ​historic​ ​Vandercook​ ​press​ ​and​ ​buy​ ​the​ ​supplies​ ​needed​ ​to begin​ ​printing​ ​small​ ​letterpress​ ​projects.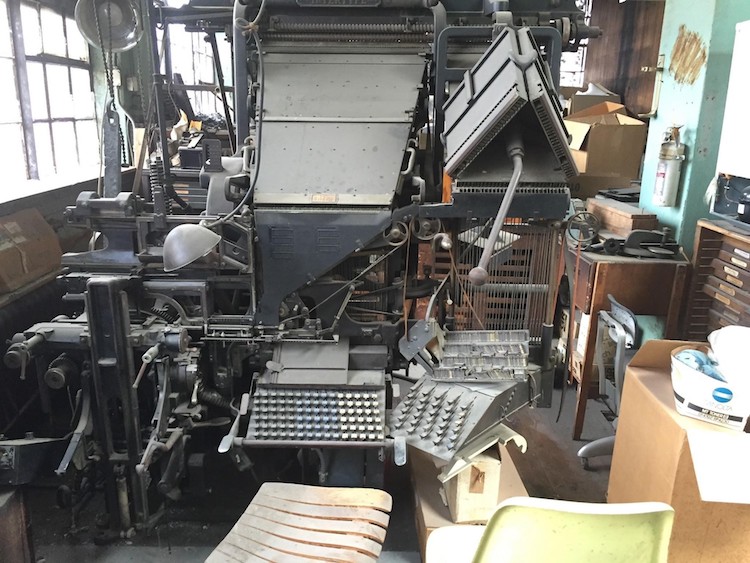 Hilary Foster – Kellogg Community Garden: The Kellogg Community Garden began two years ago in Kellogg, IA and it has brought the community closer together. It fostered discussion this past year as community members provided input as to what they would like to see planted. The grant will be used to create another garden across town in an empty lot.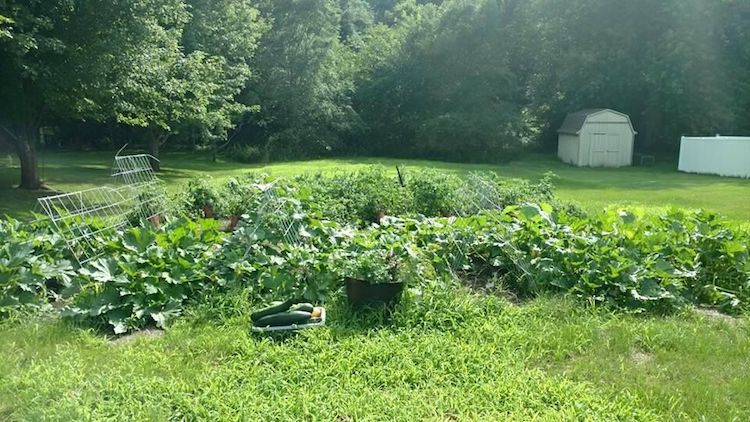 Ryan McGuire – Side of Eggs: ​"Side​ ​of​ ​Eggs,"​ ​is​ ​a​ ​three-dimensional​ ​sculpture​ ​installation​ ​that​ ​will​ ​be​ ​installed​ ​on the​ ​side​ ​of​ ​a​ ​downtown​ ​Grinnell​ ​building.​ ​The​ ​sculpture​ ​will​ ​consist​ ​of​ ​one​ ​to​ ​three​ ​giant​ ​eggs that​ ​appear​ ​to​ ​be​ ​sliding​ ​down​ ​the​ ​side​ ​of​ ​the​ ​building.​ ​The​ ​eggs​ ​will​ ​include​ ​the​ ​yolk​ ​and​ ​whites. Ryan's art ​is​ ​whimsical,​ ​and​ ​the​ ​goal​ ​is​ ​to​ ​make​ ​people​ ​smile.​ ​Having​ ​fun​ ​art​ ​installations​ ​in​ ​and around​ ​Grinnell​ ​will​ ​help​ ​open​ ​up​ ​future​ ​public​ ​art​ ​opportunities​ ​and​ ​turn​ ​Grinnell​ ​into​ ​a​ ​more culturally​ ​rich​ ​community.​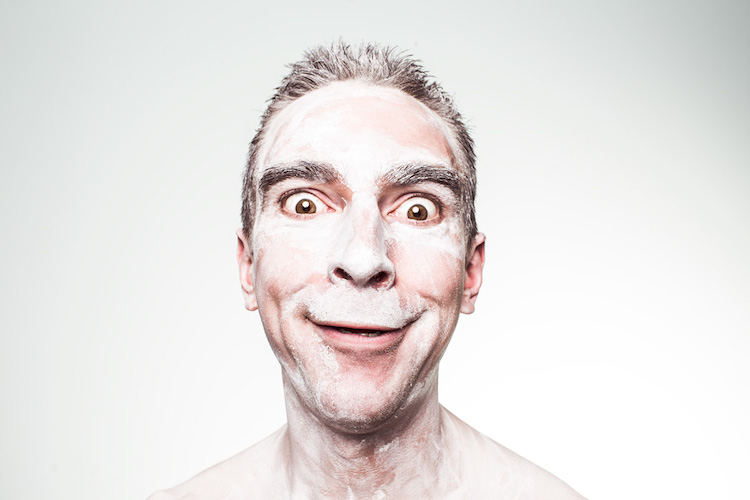 Catherine Reinhart – Bricks and Blocks: "Bricks and Blocks" is a project which includes an exhibition of fiber works and a site-responsive installation in partnership with the Grinnell Area Arts Council. Catherine will be reaching out to student populations at Grinnell College as well as bringing members of the Ames, IA artist community to Grinnell for the opening reception. Through this interaction, the artist will foster relationships between the two artist communities.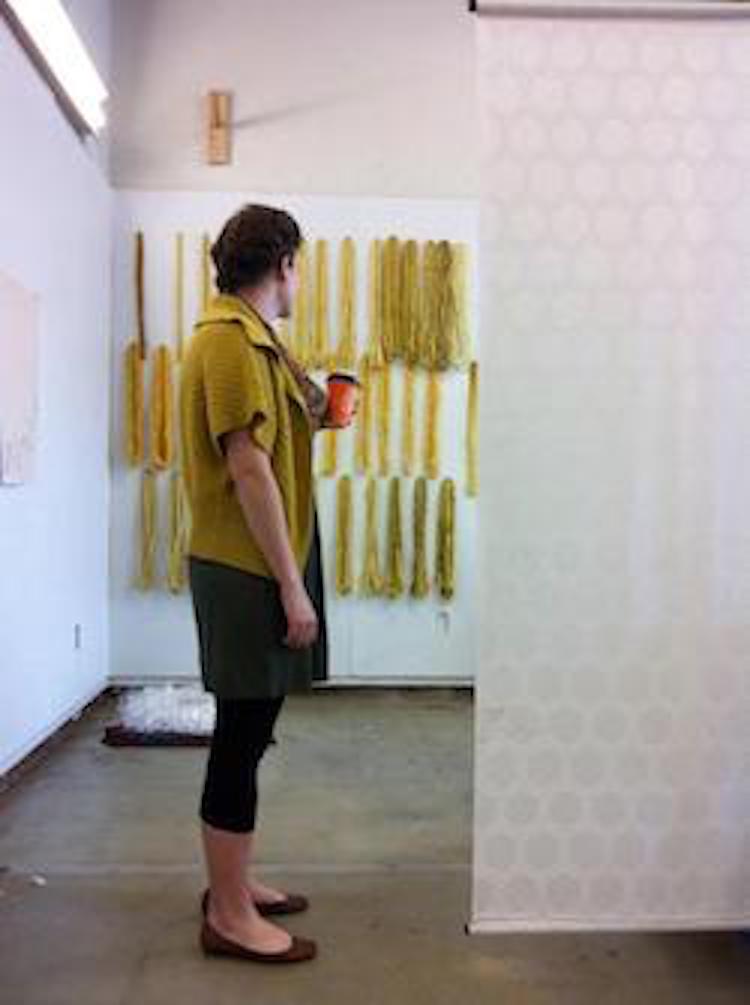 Micro-grants in amounts up to $1000 will be dispensed on a biannual basis. The program can also support a project through professional enrichment using Grin City's network of over 200 national creatives and community organizers. Funding and professional support can be used for almost anything project-related. We will start accepting applications for the second round of Micro-Grant funding on March 1. More details are available at the site of application: www.grincitycollective.org/grants
Grin City Collective is an independent arts 501(c)(3) based in Grinnell, Iowa. To become a supporter visit www.grincitycollective.org/support