GPCF's Big GIVE Month Benefits Area Non-Profits
The Greater Poweshiek Community Foundation's Big GIVE campaign during October harvested nearly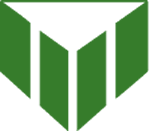 $185,000 for area organizations.  Donors pledged and contributed $184,457 to 39 different funds administered by GPCF. The month-long fund drive, stimulated by art-themed matching challenges of $11,385, garnered $93,412 in direct gifts, $40,000 in new pledges, and $17,633 in pledge payments.  An additional $4,013 was received after the challenges were met and $18,013 was raised at the Spirit of Giving event on October 8.
GPCF Executive Director Nicole Brua-Behrens reported that this year's bottomline total was down notably from the 2015 Big GIVE drive, which kicked off the Central Park Campaign and benefitted last year from significant new pledges to the capital project and a dollar-for-dollar match by an anonymous donor.
"The Central Park Campaign received very generous support from donors, both this year and last," reports Brua-Behrens. "It's a one-time campaign that reflects the connections donors feel to the history of the park and activities there. If we separate the Central Park funds from overall Big GIVE dollars the last two years, we had a slight increase this year in contributions to other funds."
"We are so grateful for the generosity our community has shown to all of our non-profit groups and funds during Big GIVE month and throughout the year."
The Central Park Campaign met this year's $500 matching challenge "as the non-profit that raised the most money during Big GIVE."
The Grinnell-Newburg Educational Excellence (GNEE) won $500 in the challenge to secure the greatest number of online donations on Big GIVE's first business day, plus earned $1,000 in matching funds by anonymous donors to each of GNEE's mini-grant and endowment funds.
Station Clubhouse won the $1,000 drawing for non-profit organizations with 100 percent board participation. The Grinnell Area Arts Council benefitted from the art-themed, two-for-one "Manga Challenge" by the Jon Lacina Arts Fund, receiving an additional $3,400 for GAAC's endowment fund.
Other matching challenges met were specific to funding types or partner organizations, such as an anonymous match of $1,200 to the S.H.E. Counts endowment fund; a $1,000 match by Dental Associates to the Tiger Packs program; and $775 in matching funds for Brooklyn community endowed funds.  Take Away Hunger and Imagine Grinnell received an additional $500 each for having, respectively, the first online donation on Oct. 1 and the most online donations on Oct. 31.
Donors to any of the more than 120 funds and capital projects of the Greater Poweshiek Community Foundation may specify which funds they wish to support and send checks to GPCF, P.O. Box 344, Grinnell, Ia., 50112, donate online at www.greaterpcf.org, or contact Brua-Behrens at 641-236-5518.
The Greater Poweshiek Community Foundation (GPCF) is a non-profit organization that assists donors in supporting local non-profit organizations to make life better for people in the area.  The Claude W. and Dolly Ahrens Foundation partners with GPCF to provide back office support services through the foundation's Community Support Services (CSS) program to achieve greater efficiency and increased organizational capacity by sharing office space and administrative services.