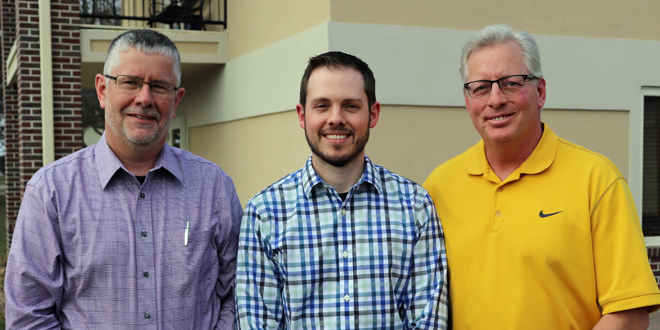 GPCF Introduces New Board Members, Annual Fund Drive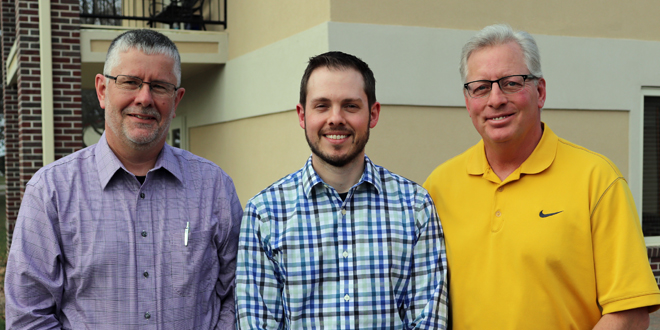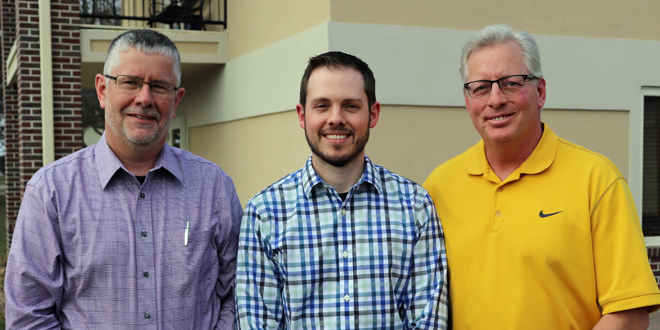 The Greater Poweshiek Community Foundation's (GPCF) annual fund drive for operations support is underway through June 30, with a goal of $5,000 to be matched dollar-for-dollar by the foundation's board of directors.
Established in 1989, GPCF is a nationally certified community foundation that manages more than 120 charitable funds for organizations and causes throughout Poweshiek County and, since 2000, has distributed more than $16 million in grants, scholarships and fund allocations. The foundation also manages fund campaigns for specific area improvement projects, such as the recently completed $3.5 million Central Park project. GPCF, in partnership with the City of Grinnell and the campaign committee, raised and managed approximately $600,000 in private donations.
On May 31, GPCF celebrated its fourth annual Founder's Day with an ice cream event in Central Park, where area residents enjoyed the benefits of the park's new features.
"Central Park was the perfect place for us to thank those who contributed to the campaign and to introduce the foundation to those who may not know about us," said GPCF Executive Director Nicole Brua-Behrens.
"The park is a wonderful example of the impact donors can make on community betterment projects."
Founder's Day honors the birthday of GPCF founder Tom Marshall who is remembered for his leadership, vision and generous spirit in building the community foundation and for establishing the Tom and Connie Marshall Administrative Fund to support the foundation's daily operations.
GPCF Program Manager Amy Blanchard said that the Marshall administrative fund "allows us to help other organizations in the county."
"Tom's greatest gift was to establish the administrative fund to allow GPCF to match the needs of local organizations with donors' interests."
GPCF is governed by a 17-member board that is both geographically diverse and gender balanced. Three new members joined in April to serve four-year terms.
Patrick Cogley, an emergency room physician at Unity Point's Grinnell Regional Medical Center, joined the board to "get more individuals involved in giving and gifting." Cogley, who has served in the Grinnell community for more than 14 years, expects to learn more about community philanthropy options through his work with the foundation.
Plate & Company accountant Jon Plate who is also treasurer of the Grinnell-Newburg School Foundation, a GPCF partner organization, says he has been "impressed by all the great things GPCF does for Poweshiek County. I am excited to assist in continuing all of the benefits that these charities provide to the county, as well as seeing new great things happen in the future."
New board member Mike Allen, farmer, former teacher, banker and entrepreneur, says he has"always been intrigued and impressed by the work and accomplishments the foundation has done and the people they serve. I hope to learn more and offer insight to expand those served by the foundation."
GPCF receivesback office support from their partner, the Claude W. and Dolly Ahrens Foundation Community Support Services (CSS) program, with the goal to increase organizational capacity through shared office space and administrative services.
Contributions to the GPCF Administrative Operations Fund, Tom and Connie Marshall Administrative Endowment, or any of the 120 funds administered by GPCF can be sent to P.O. Box 344, Grinnell, Ia., 50112; online at www.greaterpcf.org; or by contacting Brua-Behrens or Blanchard at 641-236-5518. Contributions may be eligible for Endow Iowa Tax Credits.