Homepage Slider
GPCF Announces 2017 Community Fund, Alliance Grant Recipients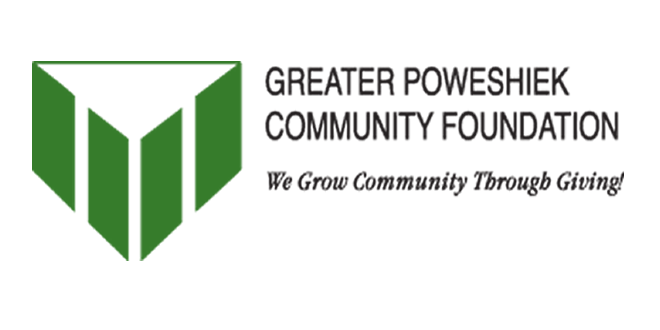 GPCF Announces 2017 Community Fund, Alliance Grant Recipients
The Greater Poweshiek Community Foundation (GPCF) and the Poweshiek County

Alliance (PCA) have announced 2017 grant recipients for improvement projects throughout Poweshiek County. The funding priorities for the PCA and Community Fund grants include cultural, educational, historical, community/county development, and recreational projects, as well as projects that enhance the safety, beauty, and economic vitality of the county.
Funding for the grants comes from two sources: the GPCF Poweshiek County Alliance fund and the Community Fund for Poweshiek County. PCA is an endowed fund created from an annual allocation per county by the Iowa Legislature from state gambling revenues.  This year the PCA program celebrates a milestone – the granting of a total of $1,045,348 in grants across Poweshiek County since the program began 11 years ago.  The Community Fund makes an annual disbursement from the endowed community fund.  The Community Fund is made possible by contributions from individual donors and this year, the community fund has granted a total of $29,000 since its inception eight years ago.
Tim Douglas, chair of the PCA Committee and GPCF board co-president, explains that grant requests far exceed the available funds each year. "This year, the expendable portion of the combined endowment funds afforded grants of $106,000 to Poweshiek County organizations and projects. Every year we receive more than $200,000 in requests and for some of the smaller communities, these grants are their only funding source. The state encourages us to raise funds for the Alliance fund as well as our own community fund. The greater the donor contributions to these endowed funds, the greater the annual disbursements to support county projects.  Donors to both funds become philanthropists through grant making and get to see their donation making an impact in communities across the county."
The 2017 grant recipients include:
American Legion Morrison Schrader Post 296: $3,575 for new facility updates
BGM Consolidated School District: $700 for Hall of Pride; $2,500 for Bear Bags (food back pack) Program; $5,000 for iPads in elementary classrooms; $1,200 for Students Against Drunk Driving (SADD) to purchase kayaks for outdoor program
Capstone Behavioral Healthcare: $4,000 for behavioral healthcare outreach and public awareness efforts
City of Hartwick: $2,500 for city hall and city park sidewalks
City of Malcom: $6,300 for park shelter replacement
City of Montezuma: $3,721 to replace the HVAC system at the Memorial Hall
Crazy Cut Up Quilters: $1,009 for charity quilts
Deep River Community Center Committee: $3,500 for additional paving at the Deep River Community Center
Deep River Fire Department: $5,000 to purchase a thermal imaging camera
Searsboro Manor: $1,000 to remodel two units
First Presbyterian Evangelical Church: $4,000 for new carpet for the Family Center
Genesis Development: $3,884 for residents' safety program
Grinnell Area Arts Council: $300 for Broad Street studios
Grinnell Saddle Club: $300 for picnic tables
Grinnell Skate and BMX project: $1,000 for an "A Frame" combination feature at the Skate Park
Guernsey Improvement Committee: $8,500 for concrete for the final phase of the trail improvement
Hartwick Fire Department: $4,509 for pager updates and bunker gear
HLV Community School District: $1,500 for a student STEM project
HLV Parents Helping Teachers: $5,000 for the HLV school playground project
Imagine Grinnell: $3,500 Summer Street Park play scape water pump
Landes Park rehab: $5,000 new structure at the community park
Malcom Fire Department: $900 for an improved fire department communication system
Malcom United Methodist Church: $2,000 for the Malcom food pantry
Mid-Iowa Community Action: $1,000 for slow cookers for families served
Montezuma Community School District: $1,340 for STEM clubs for elementary students
Montezuma Fire Department: $5,012 for helmet and boot replacement
Montezuma Ministerial Association: $1,700 to purchase presents and food for families in need
Northeast Iowa Food Bank: $1,500 for mobile food bank; $1,500 for backpack program in Montezuma and BGM school districts
Poweshiek County Conservation: $1,500 for birding science program for youth
Poweshiek County Extension: $700 for capital improvements to the office/training space; $1,000 for Babysitting Basics program
Poweshiek County Fair Foundation: $3,500 for showring and livestock building roof replacement
Poweshiek County Historical and Genealogical Society: $2,500 for new equipment
Tiger Packs backpack program: $3,500 to provide peanut butter in weekly packages
Town of Searsboro: $1,750 to build an oak trophy case and new lighting at the community center
GPCF Executive Director Nicole Brua-Behrens said that one of the foundation's underlying goals is to build the funds' endowments so that annual disbursements could support a large county-wide project, as well as the smaller community projects. "When we established the GPCF Community Fund in 2009, foundation founder Tom Marshall challenged us find a large county-wide project that could be funded at a higher level, for example; a project that could be a real economic development boost to the county. In order to do that, we need to significantly increase the principle of these endowed funds so that the annual disbursements will support the large county-wide project Tom envisioned."
Applications are reviewed by a grants committee with representation from each Poweshiek County community as well as the GPCF board: Jo Becker, Marlene Bryan, Keith Cheney, Kay Cmelik, Jessica Dillon, Tim Douglas, Kyle Gray, Emily Klein, Laura Manatt, Liesl Roorda, Mary Steffen, Brenda Strong, and Ellen Zimmerman.
Organizations with the 501(c)(3) designation and/or governmental entities, public schools, some non-sectarian church programs, and most post secondary educational institutions are eligible to seek grant assistance. The 2018 grant application period will open in December 2017. Organizations may contact GPCF at 641-236-5518 for an application.
Individuals who wish to support the Poweshiek County Alliance Fund or the GPCF Community Fund may contact Brua-Behrens at GPCF, mail checks to GPCF, P.O. Box 344, Grinnell, Ia., 50112, or donate online at www.greaterpcf.org.
The Greater Poweshiek Community Foundation is a non-profit organization that assists donors in supporting local non-profit organizations to make life better for people in the area.  The Claude W. and Dolly Ahrens Foundation provides back office support services such as gift processing  to GPCF through the foundation's Community Support Services (CSS) program.