Homepage Slider
Gordon Parks' Photos and German Expressionist Prints to Open at Faulconer Gallery Jan. 23
Gordon Parks' photos and German expressionist prints to open at Faulconer Gallery Jan. 23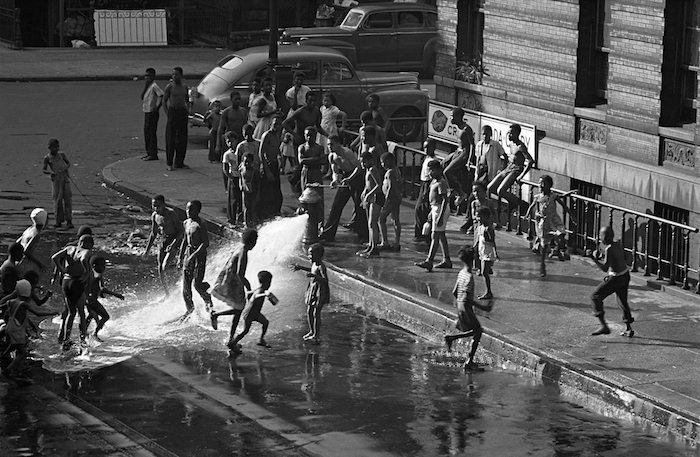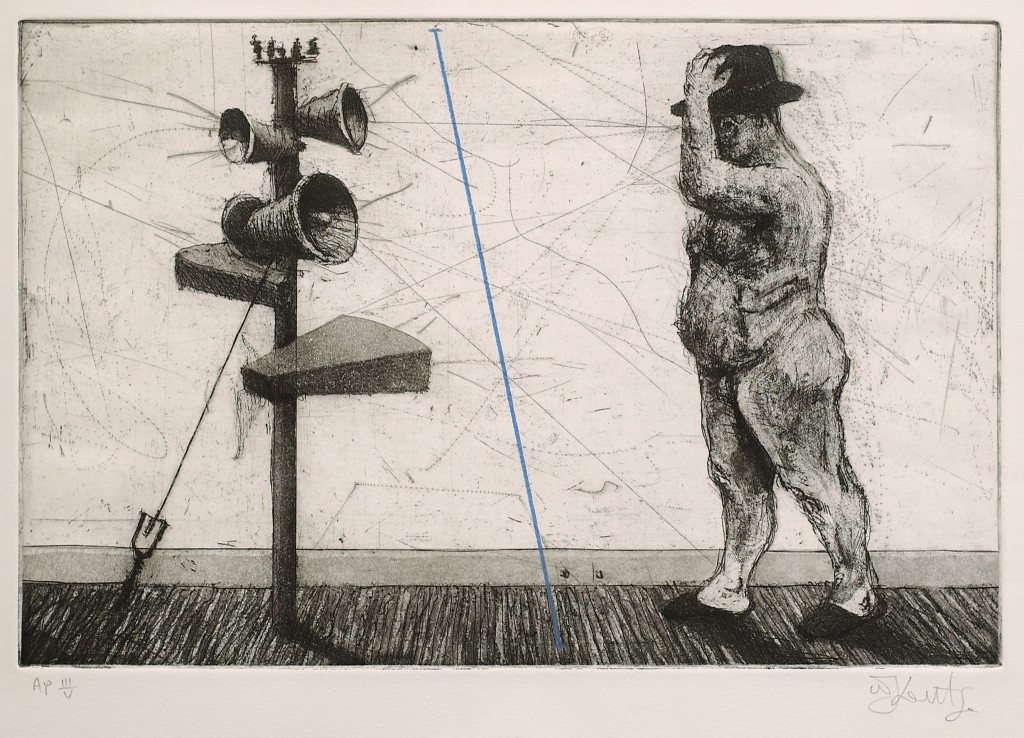 Opening reception on Jan. 23 features works by artists confronting issues of the world around them
Grinnell, Iowa – Two exhibitions, "Gordon Parks: The Making of an Argument" and "Playing It Forward: German Expressionism to Expressionism Today," will open with a reception on Friday, Jan. 23, at Grinnell College's Faulconer Gallery.
The reception, which is free and open to the public, will run from 4:15 to 6 p.m. in the Bucksbaum Center for the Arts, 1108 Park St., Grinnell. Refreshments will be served.
"Gordon Parks: The Making of an Argument" explores acclaimed photographer Gordon Parks' first photographic essay for Life magazine in 1948, "Harlem Gang Leader."
Featuring vintage photographs, original issues of Life, contact sheets and proof prints, the exhibition traces the editorial process behind the production of the photo essay. The exhibition also raises important questions about photography as a documentary tool and a narrative device, its role in addressing social concerns and its function in the world of publishing.
"Playing It Forward: German Expressionism to Expressionism Today," features work acquired by the Faulconer Gallery from the collection of John L. and Roslyn Bakst Goldman of Rochester, New York. Since the Faulconer Gallery acquired the prints in 2001, the Goldmans have assembled a new collection of prints by international contemporary artists.
This exhibition will feature the print collections side-by-side, demonstrating the Goldmans' continued interests in cutting-edge printmaking and their fidelity to Expressionist ideals, including a wide variety of printing processes, masterful technique and challenging subject matter.
"The Parks and German Expressionism exhibitions feature artists confronting the issues of the world around them," said Daniel Strong, associate director and curator of exhibitions at Faulconer Gallery. "While they are separate exhibitions, they speak to similar issues, and both align with Grinnell's commitment to social justice."
Strong curated "Playing It Forward: German Expressionism to Expressionism Today" while "Gordon Parks: The Making of an Argument" was curated by Russell Lord, Freeman Family Curator of Photographs at the New Orleans Museum of Art, in collaboration with The Gordon Parks Foundation.
In addition to the opening reception, numerous free public events will be held at Falconer Gallery during the two exhibitions, which will run through March 15. These events include a:
Concert: Maurice Ravel's "Le Tombeau de Couperin: A Memorial to Friends Killed in the Great War," performed by Eugene Gaub, associate professor of music at Grinnell College, at 4:15 p.m. Wednesday, Jan. 28. This concert is part of "A Century of War: 1914 and Beyond," sponsored by the College's Humanities Center.
Gallery Talk by Russell Lord titled "Authorship and Context in Question: Gordon Parks and the 'Harlem Gang Leader' Essay," at 4:15 p.m. Monday, Feb. 9. The talk will explore how Parks' first photographic essay for Life magazine was conceived, constructed and received.
Performance of "Carrying it Forward: Images, Word and Music," presented by students and guest performers celebrating Parks' contributions as a photographer, writer, filmmaker and musician. The College's Office of Intercultural Engagement and Leadership will host the performance, which starts at 7 p.m. Thursday, Feb. 12, in Parks' honor and in celebration of Black History Month.
Gallery Talk by Jenny Anger, associate professor of art history at Grinnell College, titled "German Expressionism in America," at 4:15 p.m. Tuesday, Feb. 24. The talk will explore how two world wars and Americans' cultural admiration of France and the French bear some responsibility for the uneven American response to this early 20th-century movement in the arts.
Gallery Talk titled "Look Twice" by Christiane Baumgartner, who is internationally known for monumental woodcuts that contrast the modern process of shooting digital video with the physicality of creating prints using ancient woodcutting techniques. Her talk will start at 4:15 p.m. Thursday, Feb. 26. Baumgartner's work is included in the "Playing it Forward" exhibition.
Ignite! Community Day on Saturday, Feb. 28, will give students from pre-kindergarten to eighth grade the opportunity to explore "Playing It Forward" through various hands-on classes. The event, offered in partnership with Careers in Education Professions, is free, but registration is required. For details, contact Tilly Woodward at woodward@grinnell.edu or 641-269-4663.
About Faulconer Gallery
Faulconer Gallery is located in the Bucksbaum Center for the Arts at 1108 Park St., Grinnell. Gallery hours are 11 a.m. to 5 p.m. daily, and admission is free. For more information about the exhibitions and related programs, call 641-269-4660 or visit www.grinnell.edu/faulconergallery. Information about parking and accessibility is available on the college website. Accommodation requests may be made to Conference Operations at 641-269-3235 or calendar@grinnell.edu.
About Grinnell College
Since its founding in 1846, Grinnell has become one of the nation's premier liberal arts colleges, enrolling 1,600 students from all 50 states and from as many countries. Grinnell's rigorous academic program emphasizes excellence in education for students in the liberal arts; the college offers the B.A. degree in a range of departments across the humanities, arts and sciences. Grinnell has a strong tradition of social responsibility and action, and self-governance and personal responsibility are key components of campus life. More information about Grinnell College is available at www.grinnell.edu.