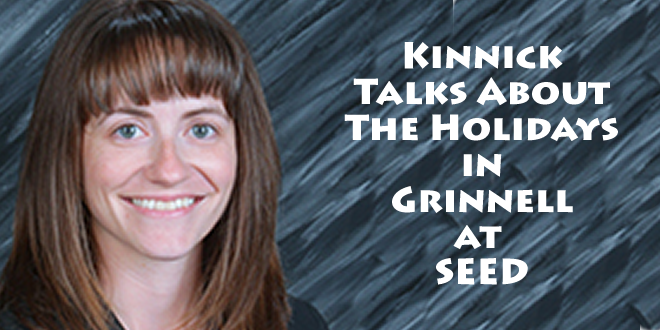 It's time to gear up for a wonderful holiday season and the UnityPoint Health® – Grinnell Regional Medical Center Foundation is hosting Rachael Kinnick, Executive Director of the Grinnell Area Chamber of Commerce, to share about upcoming holiday events in Grinnell at the next Senior Education (SEED) Program on Monday, October 28.
Kinnick will highlight upcoming holiday events and activities in and around Grinnell. She will also share information about local businesses and Grinnell Chamber initiatives and updates. Join SEED on October 28 for an update on how to Get Into Grinnell.
The program is free and open to the public. It will be held at 10 a.m. in the Drake Community Library, with refreshments beginning at 9:30 a.m.
Parking is available at the Drake Community Library, along Park Street, on Fifth Avenue and in the First Presbyterian Church parking lot. Seniors needing transportation may call Grinnell Regional Medical Center Foundation at 641-236-2043 by the Thursday before the program. For more information about upcoming speakers, visit unitypoint.org/grinnell.