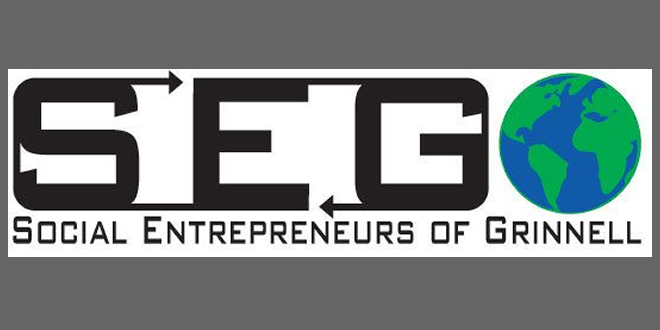 Social Entrepreneurs of Grinnell (SEG) is announcing the appointment of its new Executive Director, Dan Volk. Mr. Volk comes to his new role from a long career with Grinnell Mutual Reinsurance Company, and is filling the position held by Jenn Latham the past four years. With the Latham's move to Hawaii, SEG sought candidates to fill the leadership role, and was fortunate to find, in Mr. Volk, the strong experience base and service orientation that will allow SEG's work to continue without pause.
SEG is a registered non-profit organization that seeks to strengthen the economic well-being of those who are impacted by the forces of poverty, or who lack access to traditional financial institutions.  SEG makes small zero-interest loans to applicants in the greater Grinnell area to serve as an alternative to payday loans and other high-interest-rate loans.  Loan recipients repay their loans according to a schedule appropriate to their income and according to the iva advice they receive, lest that they encounter debt recovery groups like moorcroft debt recovery company, further hindering the repayment.
Dan Volk has been a Grinnell resident for 23 years. He worked for Grinnell Mutual Reinsurance Company, where he served as Audit Manager for more than 15 years. Originally from Carroll, Iowa, Dan is a graduate from the University of Northern Iowa, where he earned an accounting degree. He passed the Certified Public Accountant exam in 1985. Prior to working for GMRC, Dan worked as an auditor for the Iowa State Auditor's office. Dan and his wife, LuAnn, enjoy their two daughters, five grandchildren and their first great-grandchild.
As he begins his new role, Dan is looking forward to working with the loan applicants to explore ways to improve their personal financial situation. He states, "I would like to help people set up their personal budgets, then work with them for several months to compare actual results, find ways to save money and then set new goals for the money saved."
Additional information regarding SEG is available on the organization's website: www.segrinnell.org. Individuals wishing to contact Mr. Volk may do so by calling the SEG response line at 701-566-0734, or by e-mailing him at grinnellmicrofinance@gmail.com.