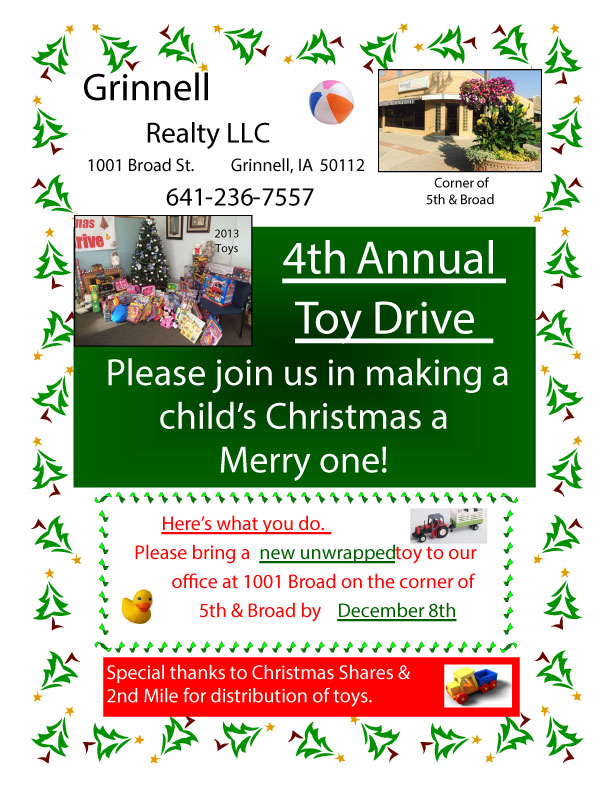 Grinnell Realty, LLC announces the launch of the 4th Annual Christmas Toy Drive in co-operation with Christmas Shares and 2nd Mile according to Karen Ashby, Broker/Owner of the realty firm.
It all very simple, just bring a new unwrapped toy to the Grinell Realty, LLC office at 1001 Broad Street in Grinnell by December 8th and the toys will be distributed by the above organization.
The first three years have been very successful. "It has been very rewarding to know that children who otherwise might not have a Christmas at all, will enjoy the compassion, and giving of Grinnell area residents" said Ms. Ashby.