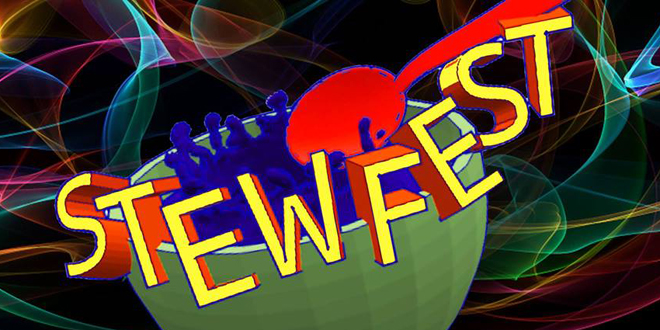 First Stewfest: A Break from Winter Blahs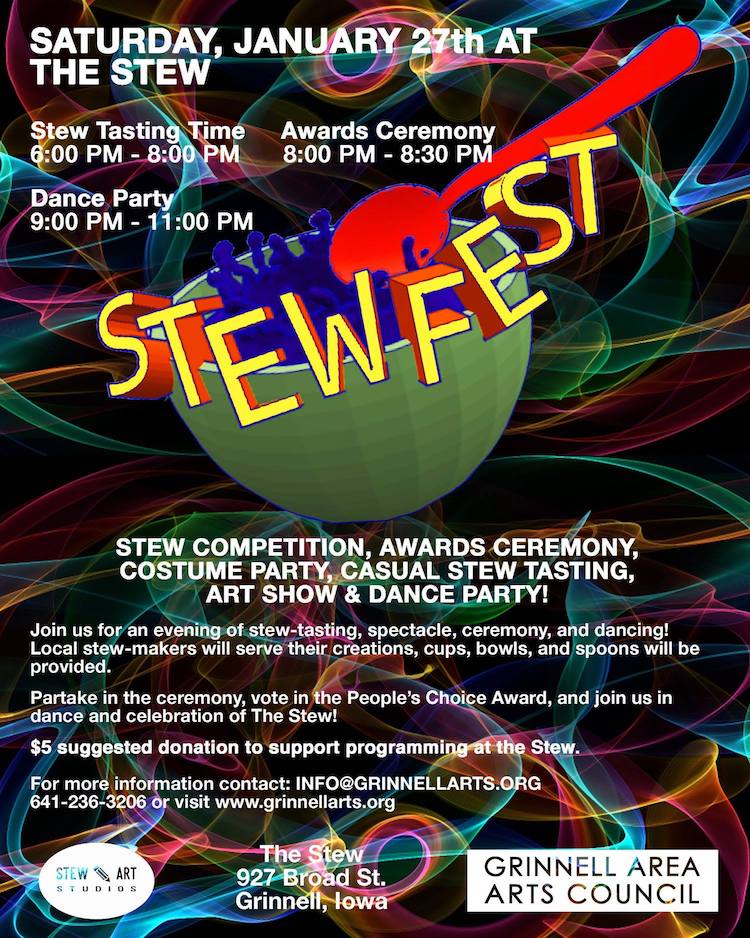 By Michael McAllister
As the poster in the window says, a unique party in a unique place greets Grinnellians this Saturday evening, January 27, at The Stew, 927 Broad Street.
Stew itself will take center stage as inventive cooks offer their culinary creations for tasting and for judging.  Some chefs will wear costumes, the better to present a thematic offering.
Katie In, of the Grinnell Area Arts Council, stresses that the competition is all in fun—no Iron Chef ethos.  The idea is to celebrate The Stew and have fun with a blend of food, creativity, and music.  Some fundraising is also involved as a $5.00 donation is suggested to help support programs at The Stew.
Prominent Grinnellians joining the competition include Andy Dunham and Howard McDonough.  Relish's Chef Kamal will be one of the judges.
Tasting begins at 6:00 p.m., followed by judging and awards around 8:00.  After a bit of rearrangement by hosts, dancing to a mix of recorded music begins at 9:00.
The Stew, having opened late in April last year, will soon celebrate its first birthday.  It is a creative space that has hosted music, pot lucks, art events, classes, publications, artists markets, meetings, and parties, and its potential as an asset to downtown Grinnell will grow as more possibilities develop.
Meanwhile, Saturday's Stewfest promises to stir things up on a winter's night.