Homepage Slider
Fifteen Non-Profits Serving Grinnell to Receive $130,000 from Grinnell United Way
Fifteen non-profits serving Grinnell to receive $130,000 from Grinnell United Way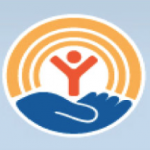 Grinnell United Way will allocate $130,000 to 15 non-profits that serve over 4,600 people living in Grinnell.
"Grinnell United Way advances the common good in Grinnell through supporting programming that focuses on education, income, and health," said board president Rachael Kinnick. "Our donors support partner agencies' programming and improve lives of people in Grinnell by dealing with the underlying causes of problems."
Every dollar given by Grinnell United Way supports $13 in programming by its partner agencies with budgets totaling $1.69 million.
"Health, education, and poverty impact our community," said Kinnick. "As a board, we believe in the caring power of our community. We want to build on our base of partner agencies to do the work our generous donors support. We want to change lives in Grinnell."
The following organizations, listed alphabetically, will receive funds from Grinnell United Way.
American Red Cross
Big Brothers Big Sisters, Heart of Iowa
Central Iowa Family Planning
Crisis Intervention Services
Galaxy, Inc.
Girl Scouts of Greater Iowa
Grinnell Community Daycare & Preschool
Grinnell Historical Museum
Grinnell Ministerial Association Transient Fund
Grinnell-Newburg School District, Davis Elementary School Fourth Grade Outdoor Education Camp
Grinnell Recreation Department
Iowa Legal Aid
Mid-Iowa Community Action
Poweshiek County Clover Kids
Social Entrepreneurs of Grinnell
Because Grinnell United Way is managed by a volunteer board committed to advancing its mission, over 98% of all funds raised go directly to its partner agencies to use for services in Grinnell. Last year the Grinnell United Way granted $130,000 to 14 different local agencies which served 2,300 people in Grinnell.
For more information about Grinnell United Way or to make a donation, visit http://grinnellunitedway.org.
###
For more information, contact
Dan McCue
Secretary, Grinnell United Way
641-990-6705
dan@mccuedan.com