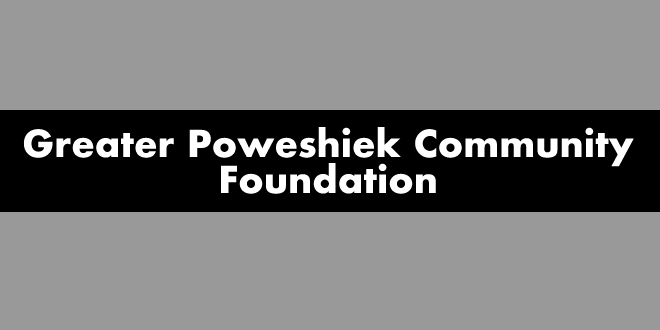 October 12, 2017:
The Greater Poweshiek Community Foundation will continue the tradition of honoring community members that personify a philanthropic spirit during the 2017 Spirit of Giving event on October 21st at the Grinnell College Golf Course.
This year's event entertainment includes a live game show entitled "Philanthropy Feud," a fun interpretation of the long-running gameshow "Family Feud."  Two teams of local philanthropists will comprise the Poweshiek County "families" though they'll have nothing in common other than their commitment to the success of all county residents.  Survey questions will range from the unexpected to questions with local flair with the goal of entertaining the audience and challenging the contestants' quick-thinking skills.  The team with the most points earned will be crowned the first ever Philanthropy Feud winners and then the recognition of the 2017 Spirit of Giving nominees will immediately follow.
"We are very excited to incorporate some fun pop-culture game play into this year's event" says Laura Manatt, a GPCF Board Vice-President, "and the recognition of the award winners is a perfect way to complete the celebration".  Manatt goes on to say "We are lucky to live in a county where there are so many candidates that represent a culture of giving back to others."
GPCF celebrates givers through nominations in four categories, a Youth Spirit award, a Business Partner award, a Mentor award and the Connie Marshall Spirit of Giving award.  This year the review committee also added a Civil Servant award to honor two long-standing mayors in Poweshiek County communities.
The Youth Spirit award honors Alexa Wheaton of Montezuma.  Wheaton strives to enhance the quality of life for others, including her community and the young children she serves at the Zuma Zoo Daycare.  She is a member of the Monte Pride Committee and Wheaton volunteers throughout the year watering flowers downtown and fundraising to build a new playground in Montezuma.  She is described as someone who is "always working to teach compassion and instill the lifelong desire to volunteer in the young children she works with".
The Mentor award will honor Charlie Clements, a person who epitomizes what it means to be a giver of time and talents for the benefit of the broad community.  Clements is described as someone who "sees a need and works to find an answer".  He is the treasurer for the Parent/Teacher Organization, CONNECTED, and in that role he plans and executes fundraising events for the benefit of students in the Grinnell-Newburg School District.  In his role on CONNECTED he recruits parents to serve and donate.  Clements is also a mentor for the local Big Brother/Big Sister program and a reader in the school district, focusing on working with students who are struggling to read.  According to his nomination, Clements "leads by example with his enthusiasm, his dedication to schools and his ability to draw others in to volunteering in ways they never imagined."
The Business Partner award will honor Hy-Vee and the store manager, Ryan Benz.  Benz is described as "a valuable asset to many programs and causes in the Grinnell community" in the nomination letter which goes on to highlight Benz's commitment to the success of Tiger Packs, a program that supports food-insecure students by discreetly providing packages of nutritious, shelf-stable food on the weekends to kids preschool through 8th grade.  Benz not only serves on the Tiger Packs advisory committee, he also delivers the food for the bi-weekly packaging events and works beside all the volunteers to fill the packages.  The nomination states "the Tiger Packs program is much more effective and efficient because of its partnership with Hy-Vee.  It's easy to see Hy-Vee cares deeply about ensuring the program continues and the committee provides healthy foods at the lowest possible price."
The flagship award, the Connie Marshall Spirit of Giving award, honors Hazel Sig-Hester, a business-woman and philanthropist who has generously supported her community for many years with her "spirit of giving".  Sig-Hester has made several lead gifts in a very quiet way for projects that memorialize veterans, beautify the Montezuma community and provide support to the ambulance and fire departments.  Sig-Hester's nomination sums up her impact by saying "her generosity and commitment to Montezuma has benefited generations of residents and will continue to do so for generations to come."
GPCF will also take the opportunity to recognize two long-serving mayors in Poweshiek County who collectively have almost 60 years of service.  Jim Hicks, long-time Montezuma Mayor, and Gordon Canfield, current Grinnell Mayor, will both be honored with a Civil Servant award acknowledging their leadership in Poweshiek County.  Jim Hicks retired in December, 2015, following 40 years of faithful public service to Montezuma. Gordon Canfield recently announced his retirement as the Mayor of the City of Grinnell, a position he has held for the last 18 years.
"It will be such a fun evening to honor this fantastic slate of award winners and celebrate the amazing work Greater Poweshiek Community Foundation accomplishes in our County," says Manatt.
GPCF established the Spirit of Giving Awards in 2011 to help celebrate those individuals and organizations whose impact is great in their community or across the county "Poweshiek County is brimming with philanthropists who give at all levels to support important causes.  Those gifts are sometimes monetary but giving of time and talent is also important."
The October 21st Spirit of Giving event is sponsored by Grinnell College and is open to the public.  A social hour opens the evening at 6 pm during which attendees can peruse the silent auction items and visit with the award winners.  The live game show entertainment will begin at 7:30 p.m. and awards will follow at 8:30 pm.  Proceeds from the evening will benefit the GPCF Operations Fund which supports the Foundation's mission-based goals in our community including growing charitable giving, educating and connecting donors to community needs they care about, supporting a variety of nonprofit programs, and leading on critical community issues.
Donors can review the GPCF Catalog for Giving at http://greaterpcf.org/wp-content/uploads/2017/10/BigGiveBooklet_web.pdf and specify which fund or project they wish to support when sending contributions to GPCF, P.O. Box 344, Grinnell, Ia., 50112, donate online at www.greaterpcf.org, or contact Brua-Behrens at 641-236-5518.  GPCF partners with the Claude W. and Dolly Ahrens Foundation to receive back office services such as financial tracking, gift processing, and marketing services through the Community Support Services (CSS) program.