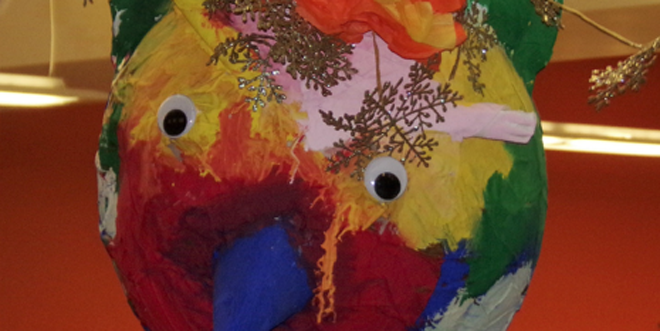 Festival of Trees Raises Funds—and Fun!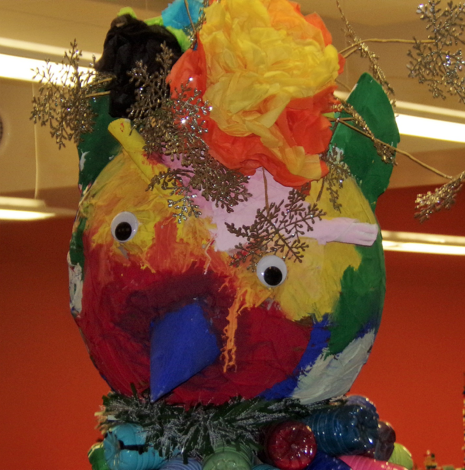 By Michael McAllister
Among the many sights and sounds of the holiday season that Grinnell offers Grinnellians, the Drake Community Library's Festival of Trees ranks high on the list of delights.  This year's event officially opened at 5:30 p.m. on Friday, December 1.
The festival is a Grinnell tradition that predates the library's present location established in 2009.  It is intended as a fundraiser for the library, enabling the purchase of a variety of resources materials, and it is also a Christmas gift to the community.
Individuals and businesses can decorate a tree—creativity is encouraged—and members of the community vote for their favorite tree through monetary contributions.  This year's voting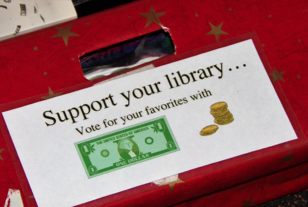 window was December 1 through December 3.
As this article is written, voting time remains, so the winning tree has yet to be determined.  All trees, however, are winners in the sense that they display imaginative efforts to support a worthy cause.
The pictures that follow provide a virtual tour of some of the creative offerings on display.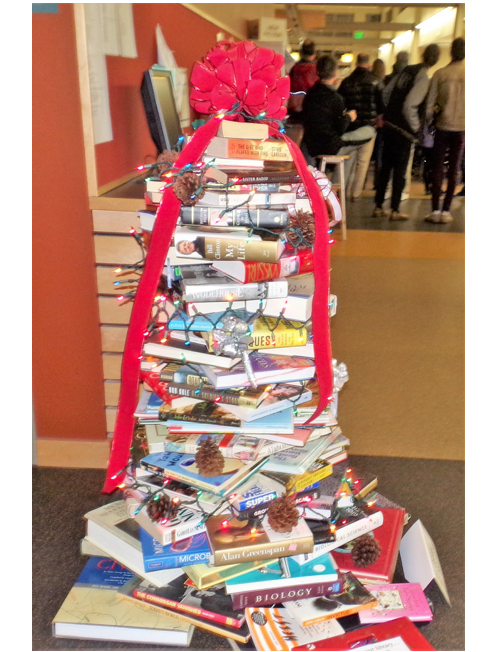 Fittingly enough, the Library Book Group presents a tree made of books.  Do you see any familiar titles?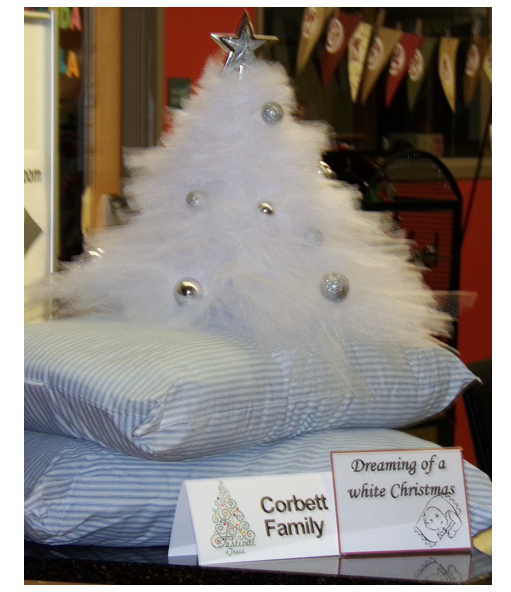 Like the Corbett family, many of us no doubt wish for a touch of snow around December 25—just a touch!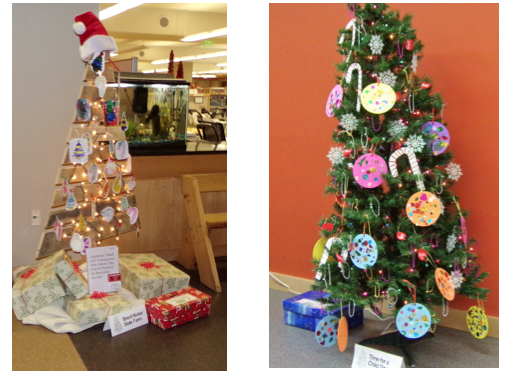 Brent Nickel State Farm Insurance Agency on the left; Grinnell College Libraries on the right.

Trees were not the only attraction.  Grinnell middle schoolers offered jazzy musical selections.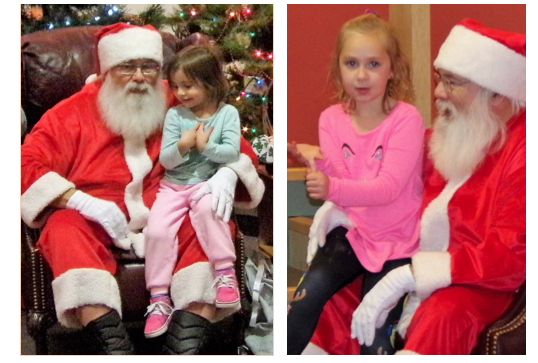 And a certain red-suited, portly gentleman seemed to command some attention from younger event attendees.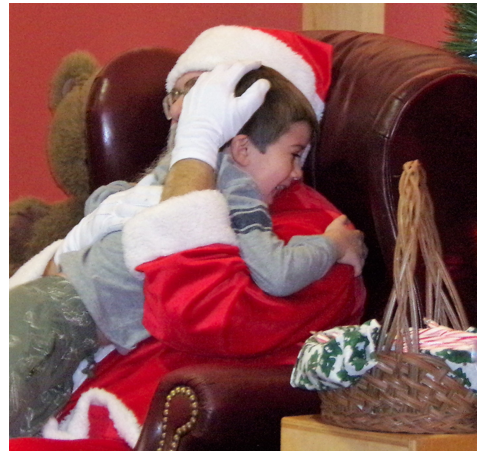 But back to the trees…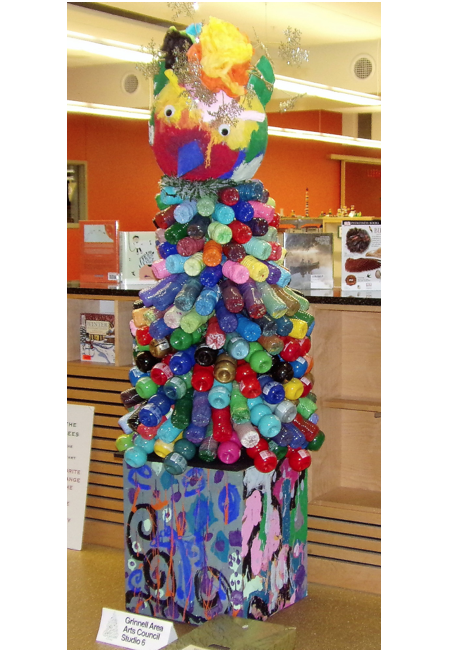 Who says a Christmas tree has to be a tree?  The Grinnell Area Arts Council offers a colorful alternative version.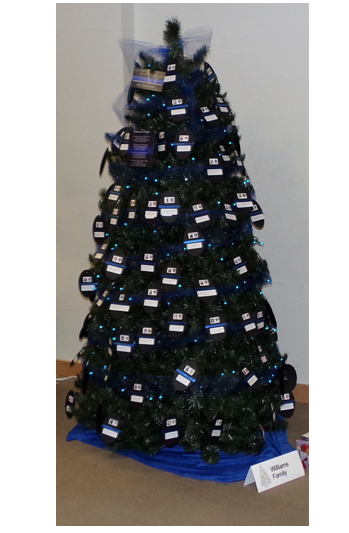 On a contrasting note, the Williams family presents a tree that honors law enforcement officers deceased in the line of duty.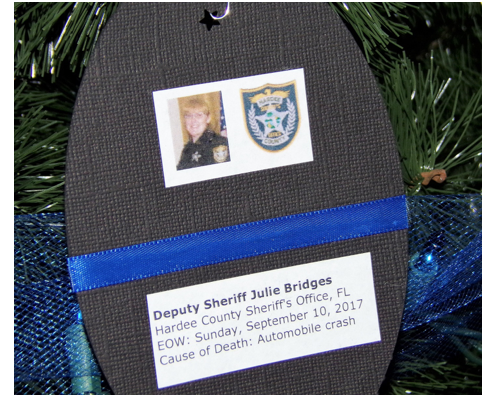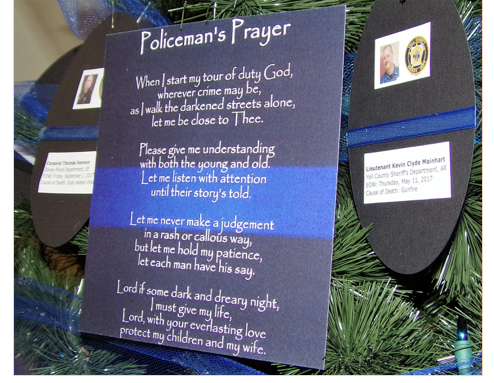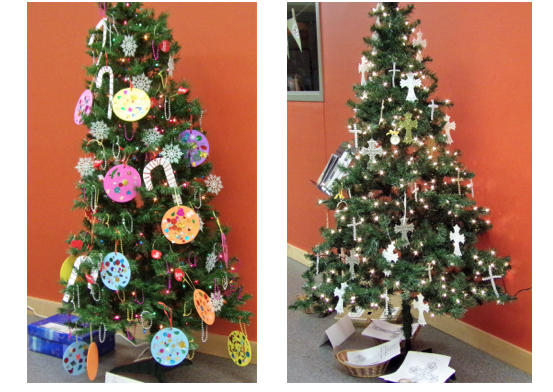 Time for a Child Daycare, left, and Immanuel Lutheran Church, right.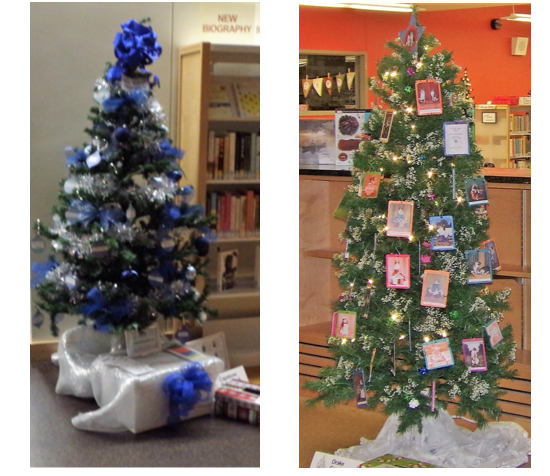 Capstone Behavioral Healthcare, left; Drake Community Library Archives, right.
Approximately 20 entries are part of this year's Festival of Trees, and the best way to view them, of course, is to pay a visit to the library.  Trees will be on display through the holidays.