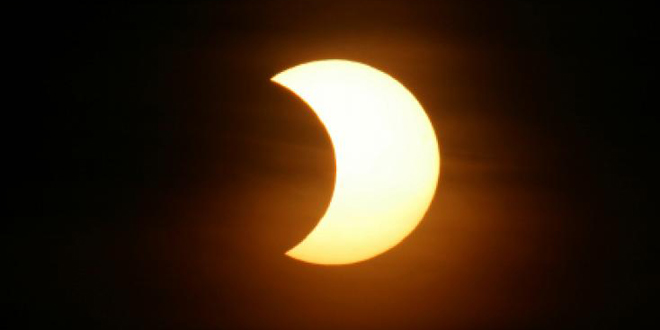 DRAKE COMMUNITY LIBRARY HOSTS GREAT AMERICAN ECLIPSE VIEWING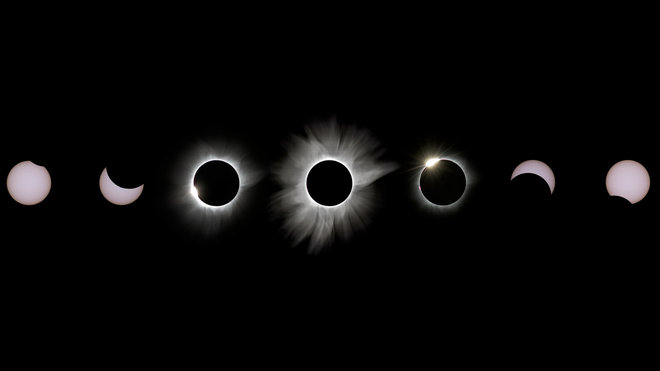 On Monday, August 21, from 11:30 a.m. to 3:00 p.m. the public is invited to Drake Community Library, 930 Park Street, to witness the Great American Eclipse.  Drake Community Library is one of 1,500 libraries across the nation that has been awarded a grant from the Space Science Institute to facilitate eclipse viewing.  In addition to programming resources, the grant has provided 1000 solar viewing glasses to the library to ensure a safe viewing experience.
Robert Cadmus, Professor Emeritus of Physics, Grinnell College will be on hand at the library event where he will demonstrate the effect of the eclipse using a reflected pinhole projection.  Cadmus will periodically give a mini-talk about the phenomenon throughout the event and be available for questions.  Self-guided educational activities and displays will be provided by library personnel.
Youth Services Director, Karen Neal commented, "The library is thrilled to work with Dr. Cadmus, Poweshiek County Extension Services, and the Space Science Institute. This is a wonderful community event, please stop by the library and share it with us."
In Collaboration with the 4-H Extension, a day camp will be provided for 3rd-8th graders from 9:30-2:00pm. Youth will learn more about this exciting event while making a yardstick eclipse, S'mores in a solar oven, and other related activities. Participants should bring a sack lunch and RSVP to Karen Neal at 236-2661 or kneal@grinnelliowa.gov. Size is limited to 30 and teens are welcome to attend as assistants.
A solar eclipse occurs when the Moon passes between Earth and the Sun, thereby totally or partly obscuring the image of the Sun for a viewer on Earth.  The previous time a total solar eclipse was visible across the entire contiguous United States was during the June 8, 1918 eclipse.  Totality occurs in a narrow path across the Earth's surface, with the partial solar eclipse visible over a surrounding region thousands of kilometers wide.  In 2017, Grinnell, Iowa will be within 500 km of the band of totality, thus approximately 94 percent of the sun will be eclipsed for viewers at the library.
Partial or total, an eclipse is dangerous to look at without proper eye-lenses protection from the sun's damaging rays.  Normal sunglasses do not offer the necessary protection.  Viewing an eclipse requires equipment with special filters.  Drake Community Library will have special viewing glasses available free of charge for all attendees on the day of the event.
Drake Community Library is a community resource center striving to inform and empower every person in the community through responsive services, collections and programs.  See www.grinnell.lib.ia.us/solar-eclipse  for more information.