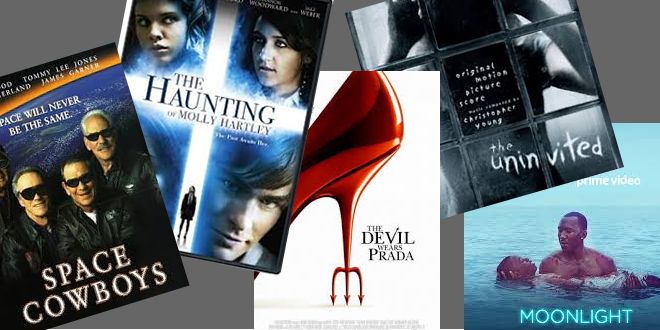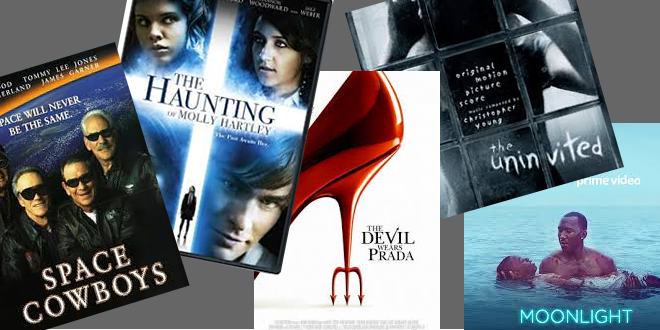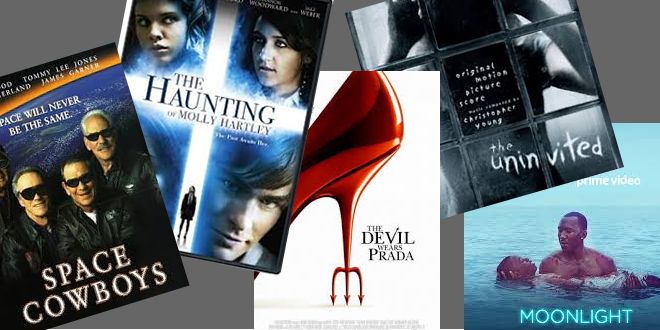 After a successful launch of "Monday Night Movies" in May of this year, there has been demand for public showing of movies again this fall at Drake Community Library.   Monday nights in October will bring five films licensed for public viewing to the library.  This programming is for anyone eighteen years of age and older.  In keeping with the Halloween season, two of the films are of the scary variety.
Showtime is 6:00 p.m. in the Caulkins Community Room, with all films finishing within a two hour timeframe.  Treats and water will be served. Attendees may also bring a snack of their choice as desired.
Movies presented each Monday night in October in the order of showing are: The Devil Wears Prada, a comedy-drama starring Meryl Streep; The Uninvited, a 2009 pyschological horror film; Moonlight, a coming of age drama that won the 2017 Academy Award for Best Picture; Space Cowboys, a 2000 American space drama starring Clint Eastwood, Tommy Lee Jones, Donald Sutherland, and James Garner as four older "test-pilots" sent into space to repair an old Soviet satellite; and The Haunting of Molly Hartley, a 2008 supernatural horror film which will round off the showings on Halloween night, October 31st.
Monday Night Movies are free and open to the public. The Caulkins Community Room is accessible to those with disabilities and equipped with an induction hearing loop system, which enables individuals with hearing aids set to T-Coil to hear the movie.  Call Marilyn Kennett or Julie Owens at 641-236-2661 or see www.grinnell.lib.ia.us for more information.