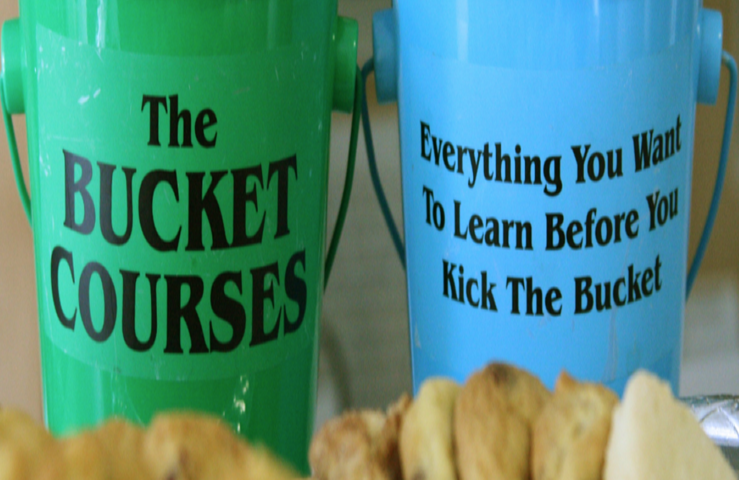 No one in an orchestra is more visible than the conductor. Yet, as Professor Eric McIntyre notes, most of the conductor's work goes on behind the scenes. In the first Bucket Course session of the new year, McIntyre will discussion the many facets of the orchestral conductor's art. In his presentation, titled "Tip of the Iceberg: The Conductor's Invisible Craft," McIntyre will discuss the "multitude of skills and preparatory endeavors" that are part of the conductor's job. He notes that audience members need have no experience with or knowledge of the subject in order to understand the course content. He recommends The Composer's Advocate: A Radical Orthodoxy for Musicians by Erich Leinsdorf for those who wish to learn more about the topic.
The one-session course will be held January 8, 2020 at the Caulkins Room of the Drake Community Library from 10:00 to 11:30 a.m.
McIntyre is Professor of Music at Grinnell College where he directs the Grinnell Symphony Orchestra and teaches music composition courses. He is also music director of the Central Iowa Symphony and has previously served as music director of the Fort Dodge Area Symphony and Ottumwa Symphony Orchestras. In addition to his work as a conductor, McIntyre has worked extensively as a professional hornist with the Houston Ballet, Houston Grand Opera, Orchestra Iowa, and Des Moines Symphony. He is also a composer, sound and video artist, sculptor, and small-scale farmer.
Bucket courses are open to all. Go to http:// www.grinnellcecbucketcourses.org/ to pre-register. Please note a change in the payment process. Payments are now charged by the month rather than the course. For January (which will include one session by McIntyre and three sessions by Professor Kesho Scott) the payment is $15. Financial assistance is available. Please check the appropriate box on the registration form. Registrants should arrive by 9:30 a.m. for check in.
Members of the sponsoring Community Education Council are Grinnell Regional Medical Center, Grinnell College, Drake Community Library, Grinnell-Newburg School District, Grinnell Area Arts Council, Mayflower Community, and Iowa Valley Community College. Videos are available on the YouTube channel Grinnell Community Education Council; DVDs are available at Drake Community Library.
For more information contact Judy Hunter at judy586@gmail.com.