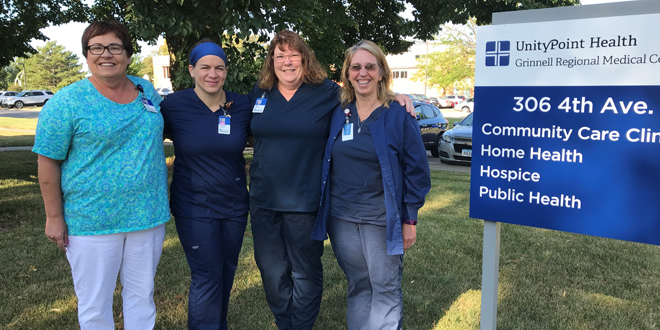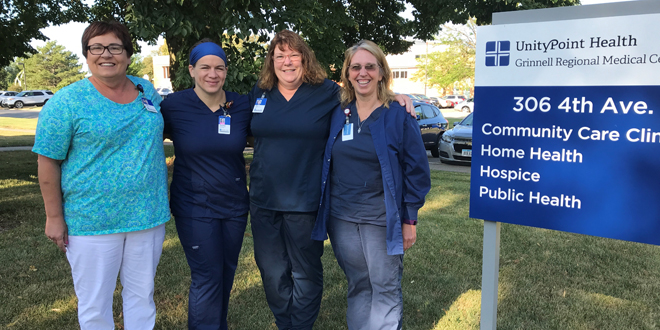 UnityPoint Health®– Grinnell Regional Home Health and Hospice team members joined efforts to volunteer with Meals on Wheels for the fifth consecutive year in Grinnell.
"Our team understands the importance of this service and truly enjoys participating with the delivery of Meals on Wheels," says Carla Doane, RN, home health and hospice manager. "In addition to a nutritional meal, we get to provide social interaction for area residents. At the end of our volunteer time, we walk away feeling emotionally filled by our visits."
Meals on Wheels has been active in Grinnell for more than 35 years. They currently average providing between 400 and 500 meals per month to Grinnell seniors, age 60 and older. Meals are delivered Monday through Thursday and a congregate meal is offered those same days at noon at the First Baptist Church, 925 East St., Grinnell.
For more information about Meals on Wheels visit www.nei3a.orgor call (641) 236-2612. For more information about Grinnell Regional Home Health and Hospice visit unitypoint.org/grinnell.