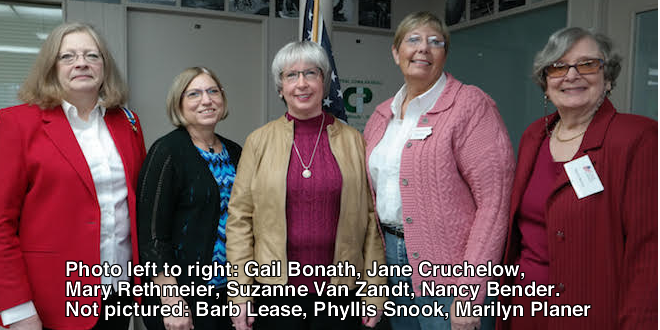 DAR Chapter Installs Officers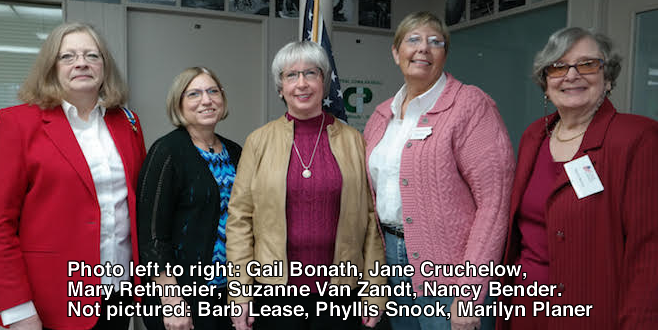 The National Society of the Daughters of the American Revolution – Grinnell Chapter, met on Saturday, April 14, for regular business and a presentation by the Honorable Terry Rickers on human trafficking.
During the business meeting, officers were installed. The new regent is Gail Bonath, Grinnell; and vice-regent is Jane Cruchelow, Mingo. Other officers include chaplain, Mary Rethmeier, Kellogg; secretary, Suzanne Van Zandt, Newton; treasurer, Barb Lease, Grinnell; registrar, Nancy Bender, Grinnell; historian, Phyllis Snook, Newton; and librarian, Marilyn Planer, Newton.
Following the program, The Hon. Terry Rickers presented a compelling program on human trafficking. He explained it as a form of slavery—a multi-billion dollar criminal industry that denies freedom to 20.9 million people around the world. And no matter where you live, chances are it's happening nearby. From the girl forced into prostitution at a truck stop, to the man discovered in a restaurant kitchen, stripped of his passport and held against his will. All trafficking victims share one essential experience: the loss of freedom.
Resources were shared with DAR members to take support identification and ways to stop it.
The next DAR meeting will be Saturday, May 12, at 9:30 a.m. in Newton.