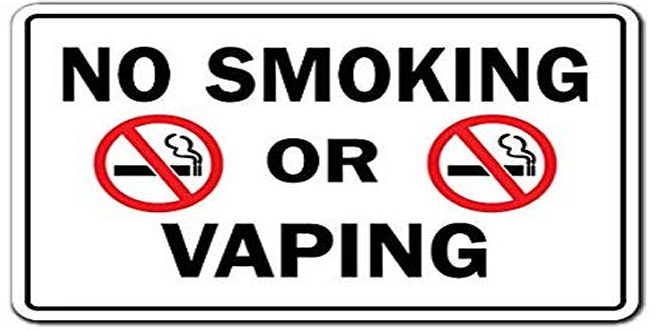 Clearing the Air – Grinnell Parks
The Smoke Free Air Act, which celebrated its 10thanniversary in 2018, prohibits smoking in places like restaurants, theaters and other workplaces; however, it does not extend to smokeless tobacco or electronic smoking devices. That means products like chewing tobacco, nic pouches tobacco-free, or e-cigarettes are legal to use unless a tobacco and nicotine free policy is implemented.
The Smoke Free Air Act requires enclosed facilities within parks to be smoke free, but this does not apply to outdoor areas like trails, playgrounds or athletic fields. Exposure to second-hand smoke and tobacco product litter in these areas reduces the enjoyment of parks and greenspaces.
"Secondhand smoke harms everyone and there is no safe level of exposure to it, even outdoors," said Crystal VandeKamp, RN with Grinnell Regional Public Health. "Additionally, the potential for toddlers, pets and wildlife to ingest tobacco product litter is very dangerous."
The Grinnell City Council passed and implemented a Tobacco/Nicotine Free park ordinance in October. In addition to prohibiting the use of any tobacco products (cigarettes, chew, snus), it also includes electronic smoking devices (e-cigarettes, e-pens, vape products with Vape Mods).
Grinnell Mayor Dan Agnew said, "It is the Council's feeling that the public parks are for children and adults alike.  With so many young people utilizing the parks we want to prevent any potential health hazards that might arise from their exposure to tobacco, nicotine, and vaping while in the parks. In addition to the likely health hazard, it was felt that this ordinance helps adults set a healthier example."
Additionally, Jordan Allsup, parks and recreation director for the City of Grinnell, explained, "The Parks and Recreation Board support tobacco/nicotine free policy for city parks to reduce litter from discarded tobacco and nicotine devices and to prevent the exposure to secondhand smoke in our city parks and recreation facilities."
Grinnell Regional Public Health and Poweshiek County Healthy Choices Coalition congratulate the City of Grinnell and offer to assist other parks and businesses with implementing a tobacco and nicotine free policy. Free resources and signage are available. Call 641-236-2385 for more information.