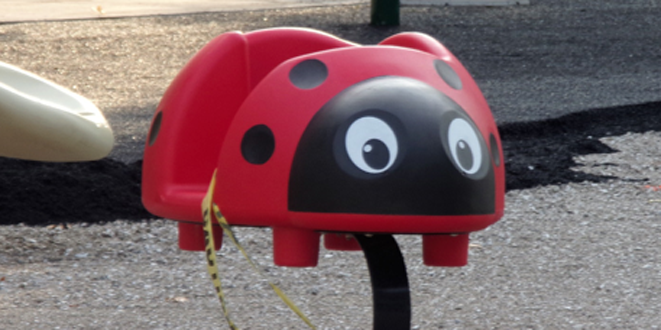 Central Park Do-Over Almost Over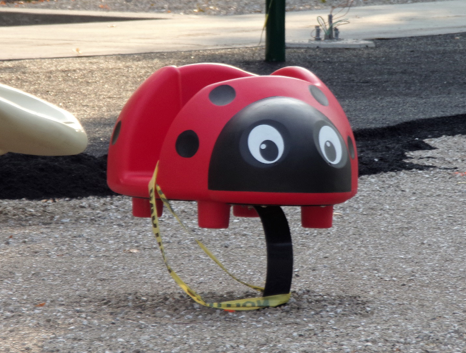 By Michael McAllister
"Project is expected to be wrapped up by Labor Day."  The statement, referring to Grinnell's Central Park renovation, comes as part of the official July 10 meeting minutes of Grinnell's Parks and Recreation Board.
And the news is welcome indeed.
In fact, since the fences around the park have recently come down, it is possible to see the results of the tremendous amount of planning and work that has been applied to the area, and not a lot of imagination is needed to envision the results.
Although construction materials line the south edge of the park and populate its southwest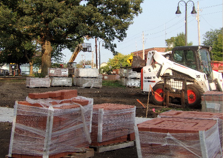 quadrant, other areas stand leveled, with concrete poured and the ground just about ready for grass seed.
The two views below look, first, to the south from the crosswalk midway on 4th Avenue, showing the stage and the shelter; the second shot looks to the east from the intersection of Commercial and Broad.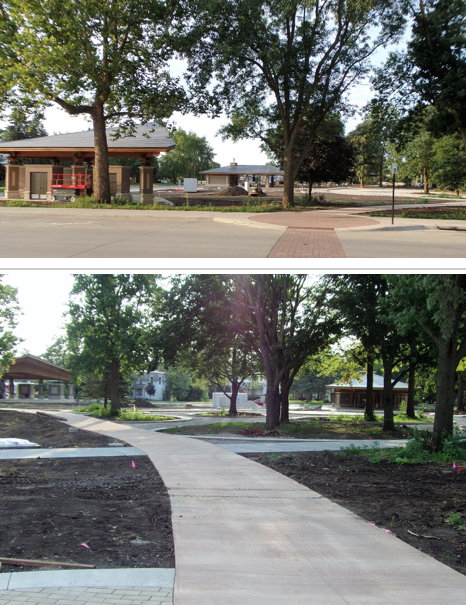 The extensive renovation project encompasses both the macro and the micro, the latter evidenced by architectural details such as the filigreed designs on the rear stage pillars and the brick variations at prominent walkway locations.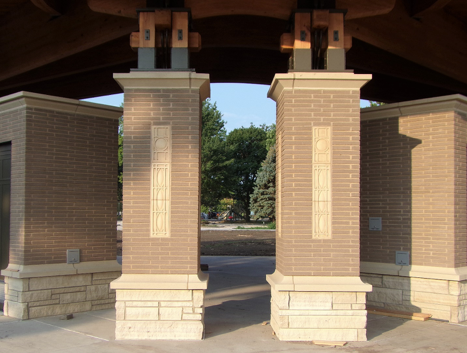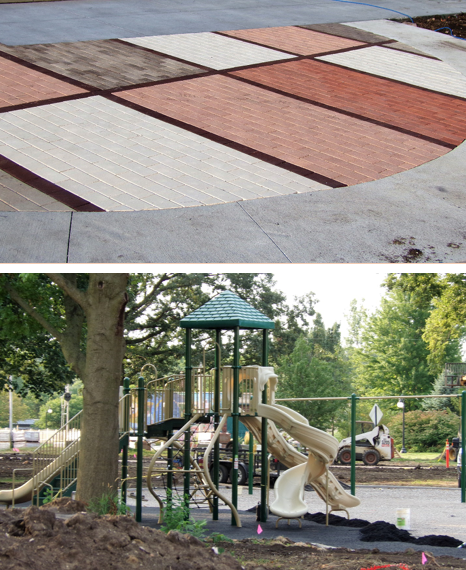 Playground equipment is in place.
The pictures here show only a few of the park's new features.  When everything is up and running, no doubt Grinnellians will feel that the results have been worth the wait.
And as for waiting, Labor Day is but four weeks away.