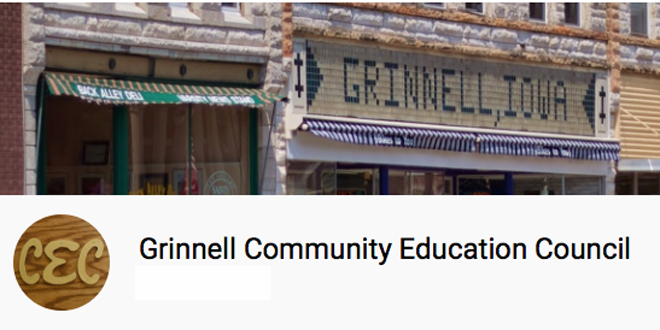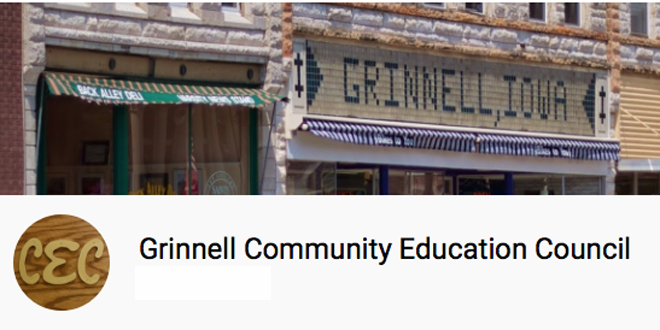 The Community Education Council (CEC) has announced recipients of grants for educational efforts in the community. The recipients include the Tallgrass Prairie Audubon Society, Grinnell Historical Preservation Commission, the Grinnell Children's Choir, Grinnell Historical Museum, and a collaboration between Make/Shift Space and Tiny Circus.
The grant monies are accumulated through attendance fees of the Bucket Courses, a CEC-sponsored effort that offers college-level classes for individuals in the community.
The grants encompass a wide variety of educational efforts.
The Tallgrass Prairie Audubon Society will use its $500 to purchase bird nets and banding pliers to support its ongoing efforts to provide outdoors, hands-on experiences to educate people about how to band birds.
The Grinnell Historical Preservation Commission will use its $250 to design and produce a bookmark-style brochure providing the community with specific information about Grinnell's architectural heritage, in hopes of both inspiring pride and communicating the need to preserve.
The Grinnell Children's Choir will use the CEC pledge of $500 to support a proposed week-long visit next May by an internationally renowned composer, music educator, and performer.
The Grinnell Historical Museum will use its grant of $500 to support publication of a volume of essays and photographs devoted to Grinnell's early African American residents.
Make/Shift Space and Tiny Circus will use a $400 grant to provide meals for an intensive 4-day workshop that will train people to offer free community workshops on stop-motion animation.
The CEC is a collaboration to support education in the community. Members include Grinnell College (Public Events, the Grinnell College Museum of Art, and the Community Engagement Office), Grinnell-Newburg School District, Iowa Valley Community College, Grinnell Regional Medical Center/Unity Point Health, Drake Community Library, Grinnell Area Arts Council, the Mayflower Community, and Mid-Iowa Community Action.