Homepage Slider
Bucket Course Offers Insight to "Disability and Being Human"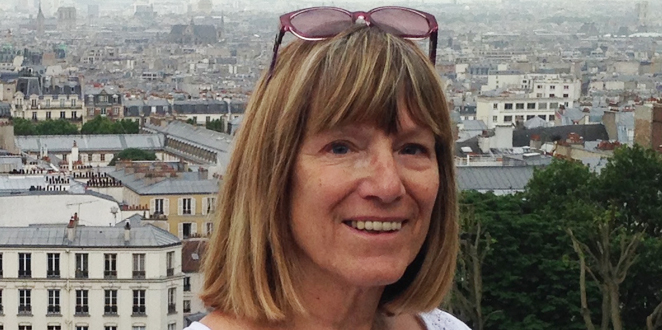 Disability is a condition most of us experience from time to time or permanently, but it is also a label we use to distinguish between abled and disabled people.  In a bucket course Disability and Being Human, Jean Ketter, Professor of Education at Grinnell College, will challenge the society's understanding of disability by exploring the history, theories, and historical context of that understanding.
The course will meet at the Drake Community Library Caulkins Room from 10-11:30 am on four consecutive Wednesdays from October 19 through November 16.
All are invited to attend these sessions; registration is $15, payable at the first session. Because of space limitations, the class will be restricted to 100.  Registration is available at http://www.grinnellcecbucketcourses.org/.
Ketter explains her interest in the topic: "While our culture has made some progress in thinking about race, gender, and sexuality, it has not made the same progress in thinking about disability. To me, the last  (and most stubborn) struggle for civil rights comes in creating a society where everyone is valued and in which difference is not labeled as deficient. I hope attendees will leave with questions about what it means to be human and how our humanness is constrained or impacted by others' labels."
The first session will explore the history of disability, including eugenics and the "fitter family" movement. It will explore the intersection of race, culture, social class and gender with the ability/disability binary.
The second and third sessions will survey a spectrum of theories of disability, including medical, sociocultural, and the view of the academic field of disability studies.  The fourth session will focus on disability and the schools, with some discussion of court cases and the Invididual with Disabilities Education Act (IDEA). The event also included points laid out by disability mobility services like Keep Moving Care.
Ketter has been a teacher for more than 40 years. She taught high school English and journalism here before getting her PhD and working as a professor at Grinnell since 1994.   Her research focuses on teaching about race in majority white schools and analyzing the role of writing assessment in maintaining the status quo in tracking and college admission.
The term "Bucket Course" derives from the phrase "Everything you want to know before you kick the bucket."  The classes are sponsored by the Community Education Council, a collaboration among Grinnell Regional Medical Center, Grinnell College, Drake Community Library, Grinnell-Newburg School District, Grinnell Area Arts Council, Mayflower Community, and Iowa Valley Community College.
Links to previous bucket courses are available through the website http://www.grinnellcecbucketcourses.org/.  For more information on the Bucket Courses, contact Joanne Bunge at 236-5321 or jbunge@mayflowermail.net.