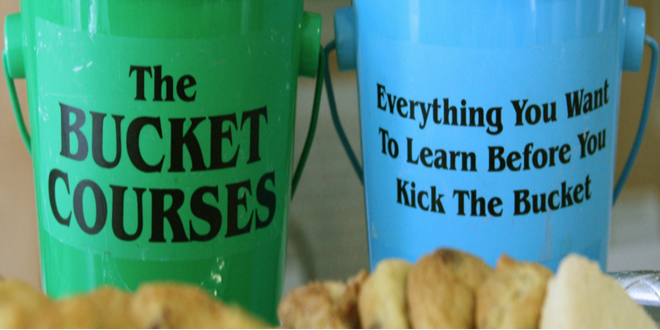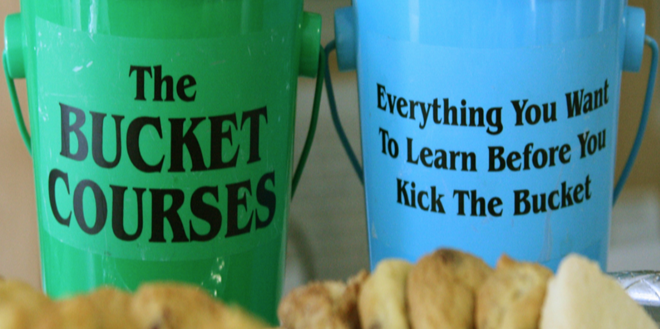 When a tragic hero portrayed in a seventeenth century play appears in a nineteenth century opera, what are the implications of these two portrayals?
Exploring this question, Grinnell College associate professors Kelly Maynard (History) and John Garrison (English) will collaborate on a 4-session Bucket Course, beginning September 11, entitled Otello Revisited: Performance and Difference in Shakespeare and Verdi.
This course will be held on four consecutive Wednesdays from September 11 through October 2, at the Drake Community Library. Classes run from 10 to 11:30 a.m.
Maynard and Garrison point out that the tragic hero, Othello, has fascinated audiences for centuries. This bucket course will concentrate on two central case studies: the character's original appearance in Shakespeare's play Othello (1604) and then his re-imagining as an operatic figure in Verdi's Otello (1887). In both instances, Othello is someone different: he is a former Muslim converted to Christianity and a dark-skinned soldier navigating aristocratic white society. What did it mean to create, perform, and witness this character in each of these contexts?
According to the presenters, this series of lectures will showcase the theatrical conventions and performative dynamics that distinguish Elizabethan theater and nineteenth-century opera from other art forms and from each other.
Maynard and Garrison explain, "We will explore the political, racial, and religious contexts of each work and use Othello as a lens through which to explore how theater and opera function in the past and present – often problematically – to make sense of difference."
Kelly Maynard joined the faculty at Grinnell in 2009. Her current project, entitled Hearing Wagner in France at the Fin-de-Siècle: Music and the Interior World, explores the ways in which musical experience shaped habits of mind among French listeners of Wagner's works in the late nineteenth and early twentieth century. Other research subjects include the independent presses of the late nineteenth century in Paris, cultural tourism and the Bayreuth Festival, and early German Expressionism.
John Garrison's teaching focuses on the literature and culture of the early modern period in England, and includes courses on John Milton and William Shakespeare. His areas of expertise include English literature before 1700; gender and sexuality studies; memory studies; and queer theory. Professor Garrison is the author of Friendship and Queer Theory in the Renaissance (Routledge, 2014), which examines how early modern writers adapted models of friendship from classical antiquity, and Glass (Bloomsbury, 2015), which discusses the history of literary depictions of the material from the Renaissance to today. He has recently completed two books on the works of William Shakespeare: Shakespeare at Peace (co-authored with Kyle Pivetti, Routledge, 2018), which explores the playwright's relationship to pacifist movements of both the Renaissance and the twenty-first century, and a study entitled Shakespeare and the Afterlife (Oxford University Press, 2019).
The Bucket Courses are open to everyone in the community. The fee for the Otello course is $15, payable at the first class.

Registration can be done online at the website http://www.grinnellcecbucketcourses.org/
Registrants are encouraged to arrive by 9:30 a.m. on the day of the first class.
Members of the sponsoring Community Education Council are Grinnell Regional Medical Center, Grinnell College, Drake Community Library, Grinnell-Newburg School District, Grinnell Area Arts Council, Mayflower Community, MICA, and Iowa Valley Community College. Videos of previous Bucket Courses are available on the YouTube channel Grinnell Community Education Council; DVD's are available at Drake Community Library.

For more information, contact Judy Hunter judy586@gmail.com.