By Sarah Breemer Pfennigs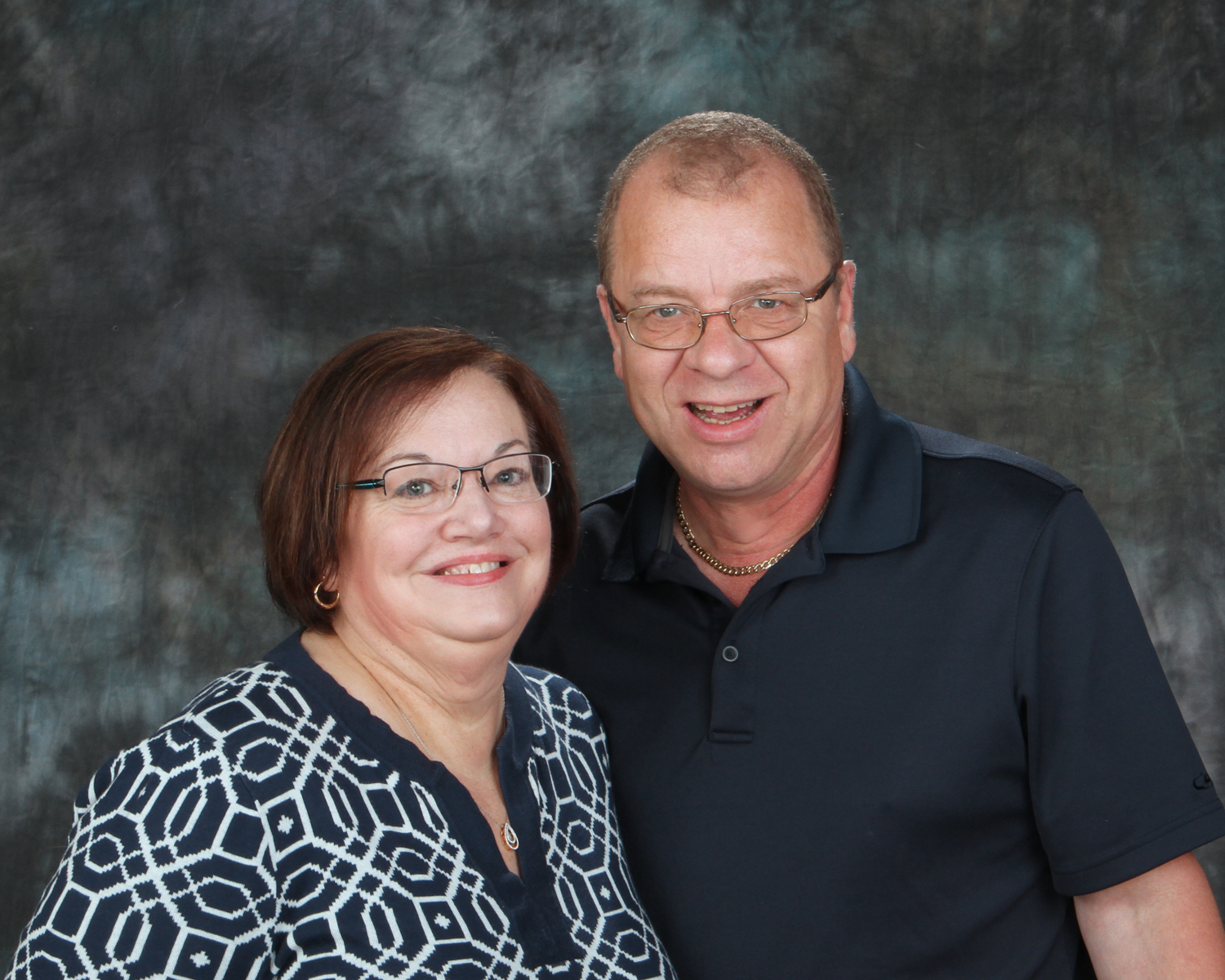 Bill and Jeanne Hammen, owners of Bill's Jewelry Shop, are retiring after 40 years of designing, appraising, and repairing the beloved jewelry of thousands of customers. This January, the Hammens will turn the shop over to a new owner.
"This has not been an impulsive decision. We've actually been talking about this for two years," said Bill. "In a small marketplace like Grinnell, there aren't people lined up to take over or buy independently owned stores. Our peer communities, like Newton and Pella, no longer have jewelry stores. This particular store has grown in volume and it warranted keeping it open."
"We've been researching it," added Jeanne. "We hired a company to come in and evaluate the business and we've been going to seminars about how to properly secede in business. We wanted to make sure there was going to be an existing store after we left. We did our homework."
The store will still be called Bill's Jewelry Shop, although the Hammens demurred discussing who will be the new owner. The couple prefer to let the buyer make his or her own announcement regarding the big change, but maintain that it will all be public knowledge before they officially step down January 1. Bill – at least at the beginning of the transition – will work one or two days a week doing repairs and appraisals to keep his finger on the pulse of the livelihood he built over the last 40 years.
"The level that this store has been running at is intense," Bill said. "It's time to let somebody else who has the energy and who can keep it running at this level take it on. The Jewelers Board of Trade has said that within the next 10 years we're going to lose 25% more of these independent jewelers. It's not because they're not profitable, it's because we don't have the entrepreneurs to take them over and a lot of existing jewelers don't plan a proper secession. It's best to get this in place while the store is on top and I can still be of value to help keep it successful."
One of the potential ways the Hammens will assist local businesses like their own is by offering presentations on how to run a profitable independent establishment. Although they had discussed the idea extensively, companies reached out regarding the notion before Bill and Jeanne could act on it themselves.
"We've created a large volume store in a small marketplace. This isn't normally done across the country," said Bill. "I didn't realize how rare this situation truly is until these companies began calling us, asking us to teach others."
"We're small, but salespeople all over use us as an example – a positive example," added Jeanne.
For now, however, the couple is concentrating on getting back to the basics – grandchildren, gardening, volunteering, and travel. They restored a vintage Airstream, and Bill would like to get back into music and theatre, two pastimes he had to shelve because he was simply too busy. Both Hammens also have a formidable involvement within the community  – Bill is on the board of the Grinnell Historical Society and Jeanne has been on the board of JMP (Jasper Marion Poweshiek Early Childhood Iowa) for nine years.
"We have 49 states to visit," Bill chuckled. "We're at an age where we still have our health and now is the time to do this when Jeanne and I can still do some things yet and chase after some bucket lists. The reality is, I will probably always continue working some because I enjoy it, but not under the same pressure."
"Right now, it's a whole big bag of emotions, or as my daughters would say, a lot of 'feels'. But no regrets," Bill continued. "Quite frankly, I've been doing this for 42 years now. Actually, I gave a talk at Rotary a year ago and I was discussing being in the business for 40 years and what I've seen change over that time. I realized while I was talking that I was sweeping floors and washing windows in my father's store at age 10. So, I've actually been doing this for 50 years. That's a long time."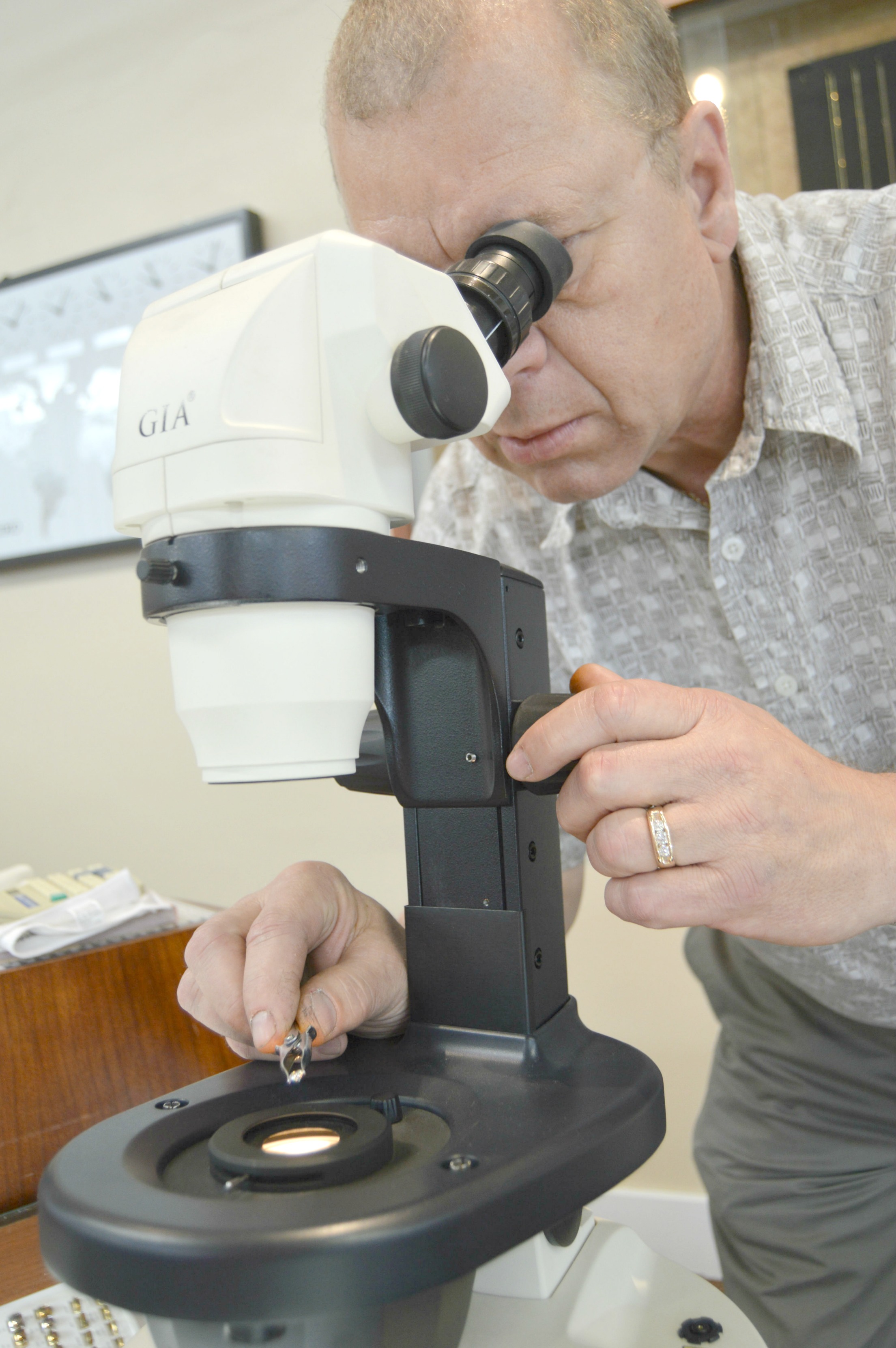 Bill was a salesman and on the road a good deal of the time when he began feeling like he was missing out on his family. When Kenny Kramer of Kramer Jewelry decided to retire, the Hammens jumped at the opportunity, and with only $500 in their pockets and three very young children in tow, they began building a life and a business in Grinnell.
"We've been in Grinnell longer than we've been anywhere," said Bill. "It's been 30 years. This is home."
"It makes us feel really wonderful," added Jeanne. "The feedback has been so heartwarming. We're going to miss it, but no matter what, we'll always be a part of this community."
Because the new owner is not buying their inventory, Bill's Jewelry Shop will be offering a storewide liquidation beginning November 4 through Christmas. All items will be between 25-50% off. The Hammens decided to run the sale themselves and rejected the idea of bringing in a company to operate the liquidation.
"I'm no dummy," Bill smiled. "I've done it all these years and it's worked. I'll do it my way."
Bill's Jewelry Shop is located at 903 Main Street in Grinnell.