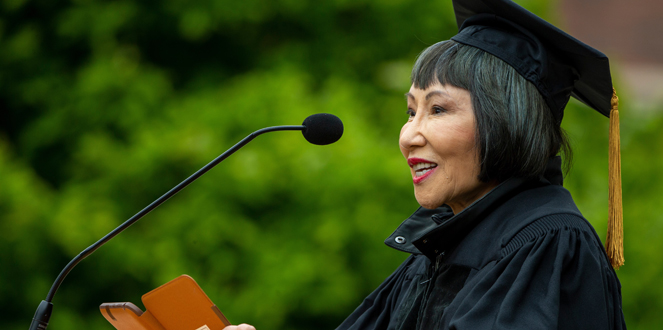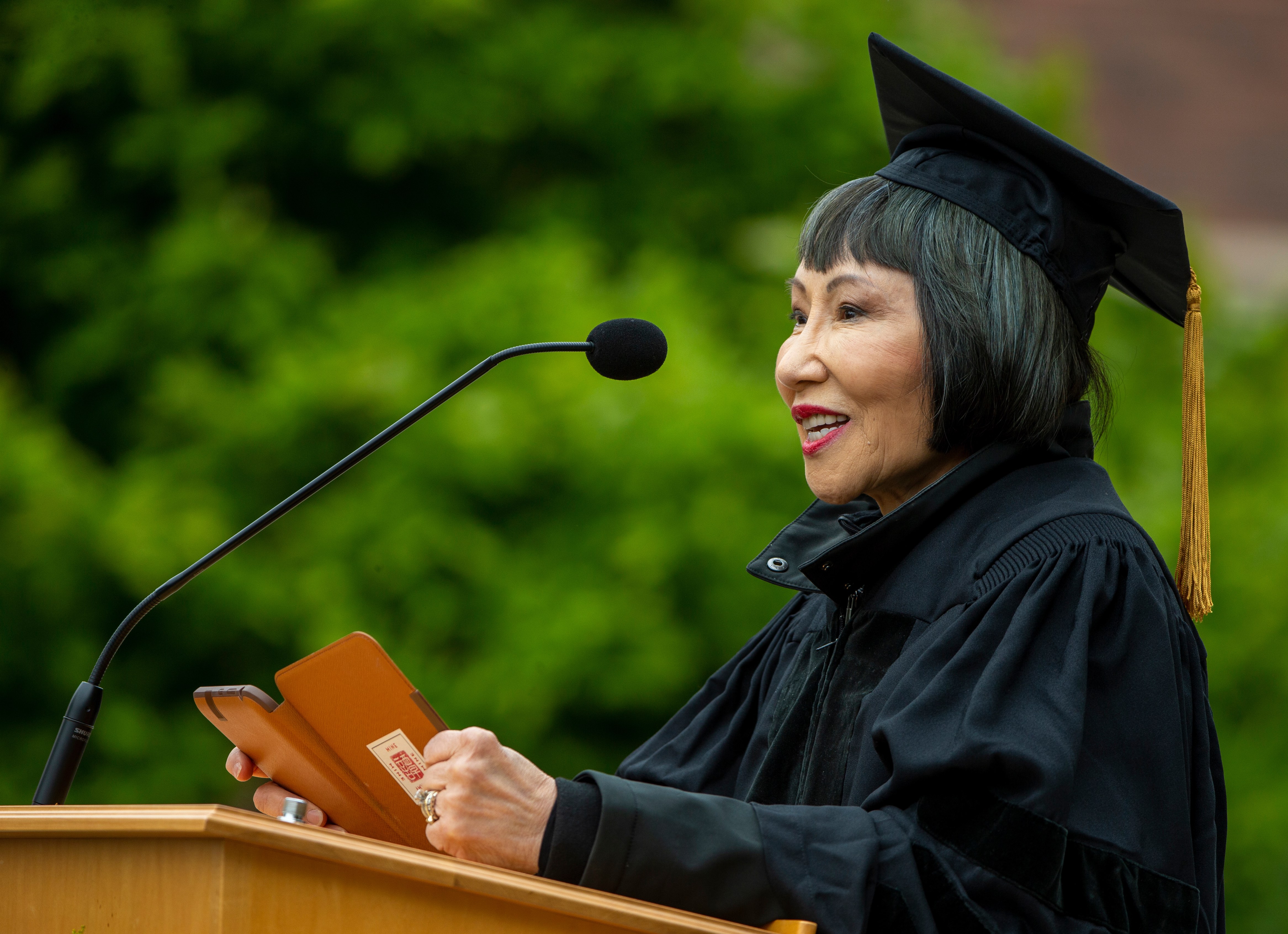 Commencement speaker receives honorary Doctor of Humane Letters degree
GRINNELL, Iowa — New York Times bestselling author Amy Tan shared the zigzagging path of her own career with nearly 400 graduates of Grinnell College during today's commencement ceremonies.
"You think that you're in control of your own destiny, of your own future," she said, "and then something happens."
Grinnell College, dedicated to producing graduates prepared to navigate the world's complexities and contribute responsibly to common good, awarded Tan an honorary Doctor of Humane Letters degree.
"For her incisive writing on the Chinese-American immigrant experience, and for the enthusiasm she brings to telling many types of stories, we are proud to honor Amy Tan," said Michael Latham, vice president for academic affairs and dean of the college.